Liverpool's goalless draw at home to West Ham on Saturday may have been far from a thriller, but Jurgen Klopp's youngsters did themselves proud on FA Cup duty.

No sane Liverpool fan will have wanted their beloved Reds to lose to the Hammers at Anfield, but the thought of a replay never appealed in the slightest.
The 0-0 draw means that Klopp and his side now have yet another game added to their relentless schedule, with a trip to east London set to be on either 9th or 10th February.
While the continued struggles of Belgian duo Simon Mignolet and Christian Benteke were once evident at times on Saturday, as well a lack of ruthlessness in front of goal, Klopp's young starlets did enough to bring an air of positivity to proceedings.
There were some understanding pre-match concerns with regard to how Liverpool's inexperienced stars would cope against Premier League opposition, but they passed with flying colours.
Quartet Given Chance to Shine

Klopp's starting lineup was, admittedly, not as adventurous as the one fielded against Exeter City in the third round, but there was still plenty of relatively untested talent that entered the pitch prior to kick-off.
Brad Smith was brought in, in place of Alberto Moreno, at left-back, with the Australian impressing in Liverpool's two previous games in the competition.
Cameron Brannagan and Kevin Stewart were deployed in midfield alongside Joe Allen, while Joao Teixeira played on the left of front three, with Jordon Ibe and Benteke accompanying him in attack.
It may have been a surprise to see Klopp go quite so under-strength in midfield and attacking areas – even Ibe is not exactly an experienced professional yet – but the youngsters soon repaid the German's faith in them.
Midfield Duo Stand Out

When it came to selecting a Man of the Match for Liverpool against Slaven Bilic's side, it really did feel like a two-man showdown between Brannagan and Stewart.
While Nathaniel Clyne, Steven Caulker and Dejan Lovren all stood out as well, the way in which the two youngsters bossed the midfield battle was highly impressive.
Brannagan probably edged it, in truth, and once again proved exactly why he is thought of so highly in and around the club.
There is a maturity about the way in which the 19-year-old goes about his business, and he never looked remotely fazed or flustered against a team currently higher than the Reds in the Premier League table.
The Englishman's passing was crisp – his 91.5 percent accuracy was the best on the pitch – his reading of play was subtle and understated, while his set-piece delivery put some of his more illustrious teammates to shame.
One tremendous left-footed strike almost gave Liverpool the lead in the first half, but Hammers goalkeeper Darren Randolph robbed Brannagan of a memorable moment.
There was so much to admire about him from start to finish.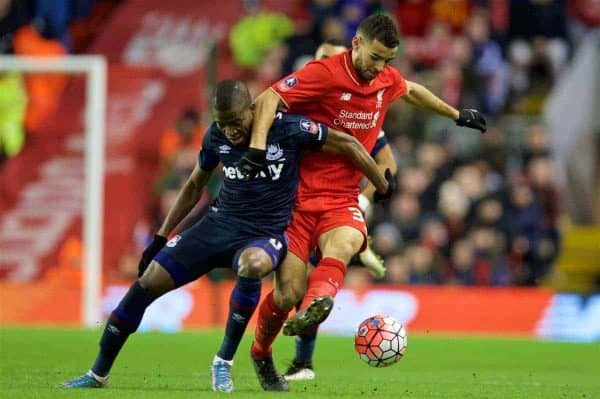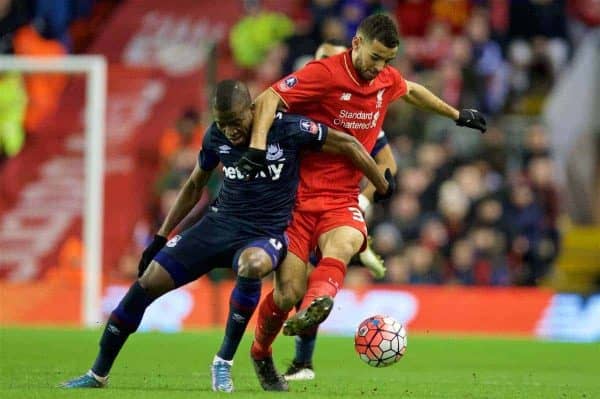 Stewart, meanwhile, also shone, and looked a completely different player to the one who struggled in the original tie at Exeter at the start of the month – a lack of match practice played a part that night, in fairness.
There was a physical presence and general aggression to his play that caught the eye – no player won more tackles (six) than him – but he showed that he is far more than just a bruising midfielder.
Stewart produced some lovely touches on the ball, and his composure under noticeable pressure often belied his tender years.
While moments of inexperience did let Stewart down on a few occasions – most notably a few fairly brain-dead, inaccurate shots – his display was full of maturity.
Smith & Teixeira

While Brannagan and Stewart were the undisputed standout young players on the night, Smith and Teixeira also didn't look out of place.
There have been some Liverpool supporters calling for Smith to be promoted to first-choice left-back Alberto Moreno, following the Spaniard's poor recent form, and he again proved his worth.
Although the Australian looked perfectly at home in the first team, showing his usual attacking zest and good final ball, it wasn't all perfect.
The 21-year-old was made to look a little foolish a few times by former Red Victor Moses, and he failed to convince defensively on several occasions.
Smith is certainly now a solid backup who continues to shine when given the chance, but we should not be overly expectant of him just yet.

Teixeira looked a class act all evening, and while his decision-making did let him down at times, he often looked one of his side's most creative players.
The Portuguese got himself into goalscoring positions more than once, which is promising, but his finishing lacked composure on a couple of vital occasions.
At 23 years of age, this is very much a critical point in Teixeira's Liverpool career.
He is no longer a young player, despite being a very young man, and should now be delivering regularly if he is to succeed at Anfield.
Whether or not he makes the grade in the long term remains to be seen, but as he once again showed on Saturday, the ingredients are there for him to be a success at the top level.
Long Term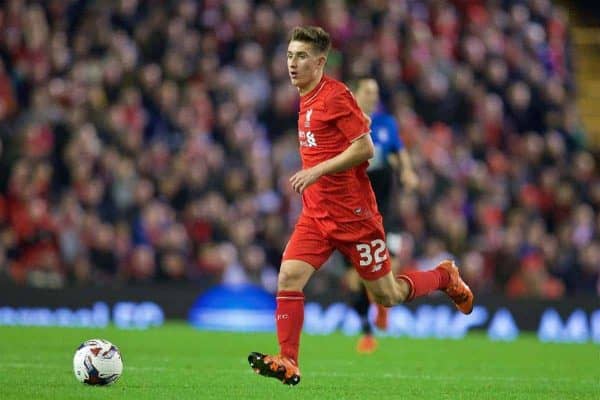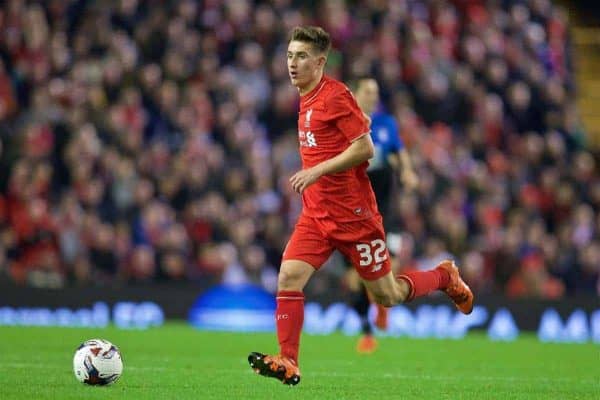 These impressive youngsters will be well aware of just how cutthroat football can be, with their chances of being Reds first-team players in the coming years unlikely, as big-money signings are demanded daily.
The spirit and quality that they have shown in these opening weeks of 2016 has been admirable, however, and they will have done their future chances under Klopp no harm whatsoever.
Having conquered Exeter and shone at home to West Ham, their next task may well be to start at Upton Park in the replay.
That will be another huge test of their credentials, but given how they have impressed so far in this season's FA Cup, don't be shocked to see them mature further in London next month.
Brannagan and Stewart were worthy of the most praise at Anfield on Saturday, but despite weaknesses to their play, both Smith and Teixeira excelled as well – the future is bright.
[interaction id="56ad2125ef54eee31e528221″]
LIVERPOOL 0-0 WEST HAM