Liverpool manager Jurgen Klopp declared himself "back in the race" as he returned to work less than 48 hours after having his appendix removed.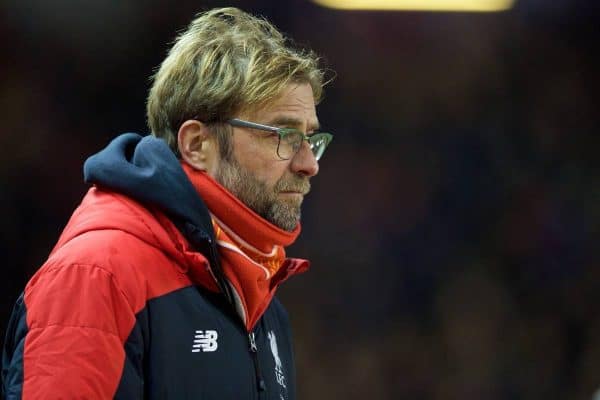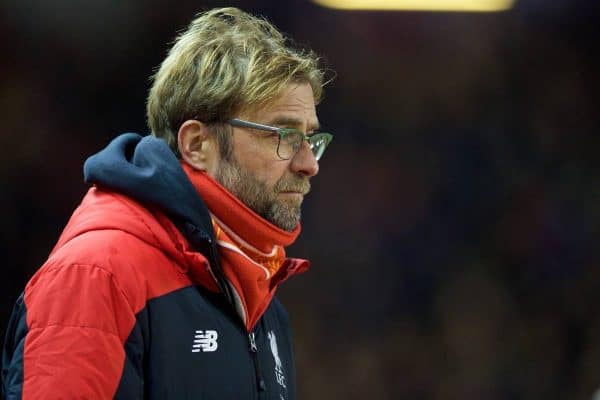 The German missed Saturday's 2-2 draw at home to Sunderland as he was undergoing surgery at Aintree Hospital after becoming ill.
But the 48-year-old was back to work at home the following day, reviewing the weekend's game, and decided he wanted to be involved in Monday's preparations for the FA Cup fourth-round replay against West Ham at the club's Melwood training ground.
"I feel good and I am back in the race," said Klopp.
"I figured if I feel bad I should stay at home, but I feel good.
"If I am not fit then I cannot help here and I would be at home. Everything is okay and we don't have to talk about this any more.
"I am very thankful for our doc (club medic Andy Massey) because he said we should go to hospital – I was not too sure – and the surgeon was great, a season ticket-holder who told me we both didn't want to see the game, I had the best nurses and everything was okay.
"I watched the [Sunderland] game yesterday. I spoke to all my coaches and what I heard before [I saw it] was what I saw afterwards.
"It was not necessary to give the points away but that is not something we can change. It makes no difference if you are in a deep sleep or on the bench – you can't change it any more.
"There were a lot of positive things and if you pick out the last 10 minutes it was a really good game; how you should play and we should have scored a few more goals.
"How we conceded the goals was not too good, how it is always, but it is not the only information I need to understand what our situation is at this moment.
"It is over and in this moment it is easier for me to say we have to carry on."

Klopp will be on the touchline for the trip to Upton Park, although he accepts he will not be his usual highly-animated self in the technical area.
"I think I am experienced to know that for me it is not a normal coaching game so I won't be jumping about," he said.
"I can't win the game with my emotions outside, I know this, so I can handle it no worries.
"I have a few holes in my body so hopefully the water will stay in!"
With no questions over the fitness of the manager, fans will have been pleased to hear Klopp also describe the injury-plagued Daniel Sturridge's recent training session as "impressive".
The striker, who has not played since early December, was a surprise inclusion on the bench on Saturday ahead of schedule although he did not get chance to get on as two first-half injuries scuppered plans.
He looks set to be included against West Ham, along with fellow striker Divock Origi and playmaker Philippe Coutinho who have both recovered from hamstring injuries.
"He was impressive the last session on Friday night so we thought if there was a chance for 10 or 15 minutes [playing on Saturday] we should try it," Klopp said.
"We spoke to him and he said he'd like to but then the game had a different story and there was no possibility with two early changes.
"Divock and Phil will be training today and hopefully in the squad for tomorrow.
"Extra-time is possible so it is a little bit complicated with the changes and they can't start all together because you know we will have to change three times because the whole game will be too much in this moment.
"That is what we have to figure out how we do it best, but we will find a solution for sure."
[interaction id="56b8b3950a2728b8142a8da1″]