After drawing Manchester United in the Europa League's last 16, Jurgen Klopp explained how this was his idea of the perfect outcome.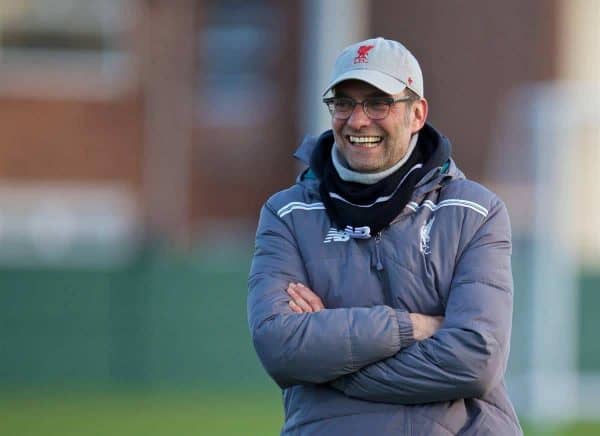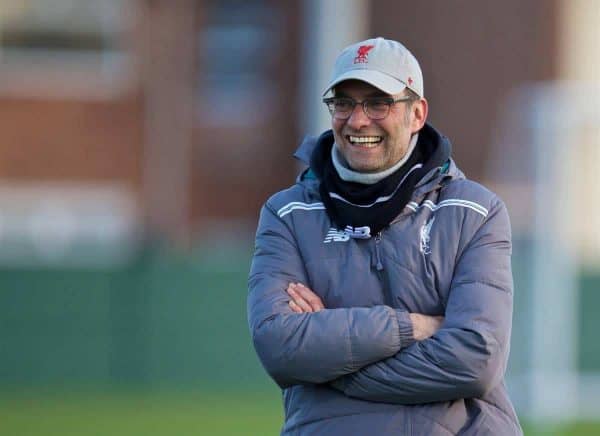 Defeating Bundesliga side FC Augsburg 1-0 at Anfield on Thursday night, Liverpool secured their place in the next knockout stage of the Europa League.
Among a host of Europe's top clubs in the last-16 draw, narrative reigned as the Reds were drawn against their bitter rivals.
Speaking to reporters on Friday afternoon to preview the League Cup final, Klopp said that this is an ideal draw for him.
"That's great. Really," he said.
"We deserve these games, with the game yesterday.
"It's not easy, but you can ask my staff, they asked me yesterday 'who do you want?' I said 'Man United'."
Louis van Gaal's United have beaten Liverpool in each of their four encounters so far, with Klopp experiencing a 1-0 defeat to the Dutchman in January.
But Klopp is confident this gives his side the opportunity to confront their poor form against the Red Devils.
"Now life gives us the chance to make it better, so that's what we do," he continued.
"In this round there was no easy game, so Man United—good!"
Simon Mignolet, speaking to reporters ahead of Klopp's press conference, insisted that while the draw was an intriguing one for the Reds, they were not focussing on the Europa League at this stage.
"I was in the gym [when the draw took place]. I think everyone got the message that it was Man United," he explained.
"If you see all teams left in there aren't any easy games.
"They know us as good as we know them so it makes no difference.
"Last game we played at home we were better team.
"We have to stay calm."
Before they welcome United to Anfield on March 10, Liverpool have a number of important fixtures to contend—including Sunday's League Cup final against Manchester City.
While the prospect of taking on United in Europe is an enticing one for Liverpool supporters, focus rightly remains on a first chance of winning silverware at Wembley Stadium.
[table id=139 /]