Following links with both Liverpool and Manchester City, Borussia Monchengladbach midfielder Granit Xhaka says a switch to the Premier League is his "dream."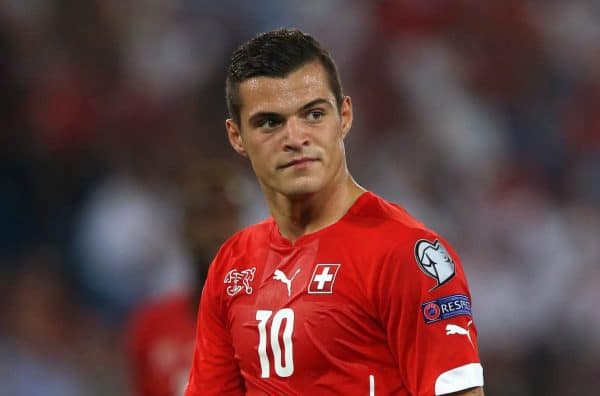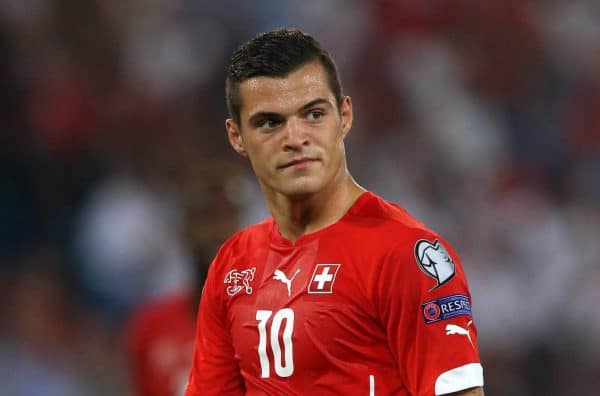 With the summer transfer window set to open in just over four months, the charm offensive has begun between many players and their prospective new clubs—and Gladbach's tenacious midfielder Xhaka is no different.
The 23-year-old has been linked with moves to a number of Premier League clubs over the course of 2015/16 so far.
Most notably, Xhaka is said to be a target for Jurgen Klopp, as the German tailors his squad to suit his tactical demands ahead of a first full season in charge in 2016/17.
Towards the end of January, Klopp was reported to have held a meeting with the Switzerland international's representatives, ahead of a potential move this summer.
At the time, Gladbach manager Max Eberl admitted that he is in charge of "a club which needs to start over again and again."
Speaking to Sky Sports in Germany this week, Xhaka has now fuelled speculation of a move to the Premier League, saying it would be his "dream."
"I think everybody has a dream," he said.
"Everybody has a childhood dream and that's my childhood dream. If my dream comes true, it remains to be seen.
"At the moment I cannot say how realistic it is."
Xhaka's comments suggest that contact has been made with the midfielder ahead of the summer, though it is unclear from which club.
City are rumoured to be chasing the former FC Basel man's signature ahead of a move at the end of the season, with the possibility of linking up with Pep Guardiola an attractive one for the player.
In January, Xhaka said "it's difficult to say no when Manchester City want you and you could play there."
"That much I have to admit," he added, "but I'm certainly not the only one."
Arsenal are also believed to be interested in signing Xhaka, as Arsene Wenger looks to revamp a midfield that currently includes the ageing Mikel Arteta and Mathieu Flamini.
Xhaka would add significantly to each of City, Arsenal and Liverpool's squads, with his balance of tenacity and technical quality perfectly suited to the Premier League.
Liverpool are perhaps in most dire need of a player of his calibre, as Thursday night's limp performance away to FC Augsburg in the Europa League proved.
Klopp has already signed one player from his former battleground of the Bundesliga, in Schalke centre-back Joel Matip, and the onus is on the 48-year-old to make Xhaka's "dream" come true.