With Joao Carlos Teixeira lacking game time as he sees out the final months of his contract, Huddersfield Town are believed to be interested in a move.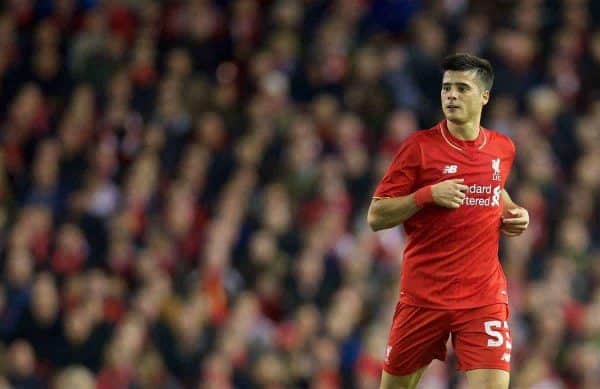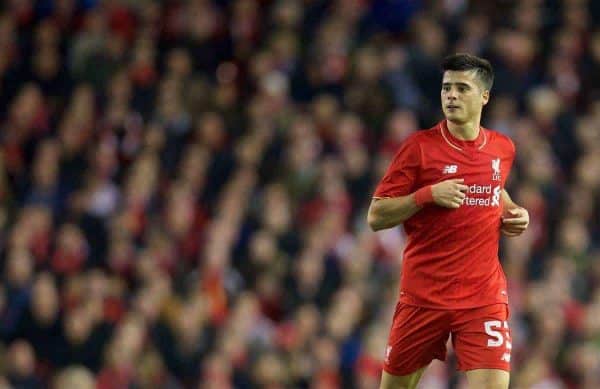 Teixeira has found opportunities hard to come by this season, having returned from a successful loan spell with Brighton & Hove Albion last summer.
The Portuguese midfielder was initially omitted from Liverpool's Europa League squad by Brendan Rodgers, but while Jurgen Klopp has since added him to his selection for the knockout stages, he remains on the periphery.
According to the Huddersfield Examiner this could see Huddersfield make a move to sign Teixeira.
Doug Thomson suggests this could be a loan move, but with Teixeira's contract set to expire at the end of the season, the 23-year-old could look to earn a permanent deal with the Terriers.
Now managed by David Wagner, who left his position at Borussia Dortmund to join the club, it has long been speculated that Huddersfield could enjoy the fruits of a positive relationship between Wagner and his former colleague.

Wagner famously said of Klopp last year that "I've known Jurgen longer than I've known my wife," and hinted that he could look to use his relationships to benefit Huddersfield in the future.
"If Huddersfield Town can benefit from my connections, not only at Liverpool but in European football, then of course we will use them," he explained.
Asked about a possible move for Teixeira on Monday afternoon, Wagner would not be drawn to comment, simply saying "I think he will have unbelievably good options in the future."
But it can be argued that a move to Huddersfield would benefit both Teixeira and Wagner's side.
Teixeira is in desperate need of first-team football, as a 23-year-old watching his prospects slip away from him by the day.
Meanwhile Wagner would be acquiring a talent with considerable potential, boosting his side's hopes for promotion to the Premier League; furthermore, Teixeira would already be well-versed in Wagner's familiar brand of Klopp-inspired football.
Whether the No. 53 would accept a move down to the Championship remains to be seen, however.