After scoring the winner in Sunday's 2-1 victory away to Crystal Palace, Christian Benteke has vowed to fight for his place at Liverpool.

Benteke's last-minute penalty was his first goal of 2016, pouring further misery on a Palace side that are yet to win in the league since the turn of the year.
Taking Divock Origi's place late into the second half at Selhurst Park, Benteke produced a promising performance, looking to drive behind the Palace defence—a far cry from his typical, static showings.
Jurgen Klopp heaped praise on the former Aston Villa striker during his post-match briefing, and speaking to reporters after the game, Benteke cut a determined figure.
"It's not that easiest of situations, but you have to be ready," Benteke said, referencing his time on the sidelines.
"It's in the most difficult situations that the real warriors, the tough men and determined guys stand up.
"In a career you'll never only have top moments, you also have your difficult times.
"You have to be up for it. I have to take every chance, every minute the manager gives me.
"Of course, it frustrates me, but that's football.
"I think there were eight international players out of 11 [in the team on Sunday]. So I'm not competing against nobodies.
"I just have to accept the competition."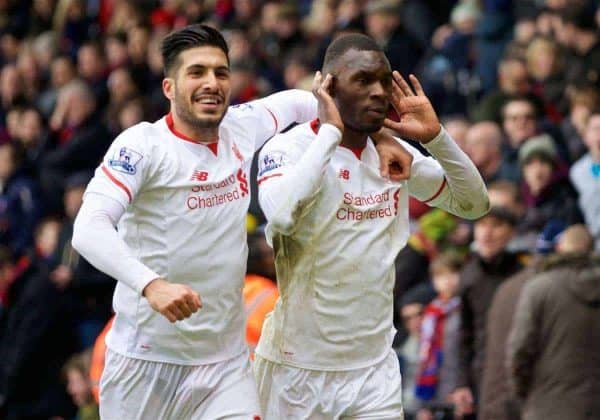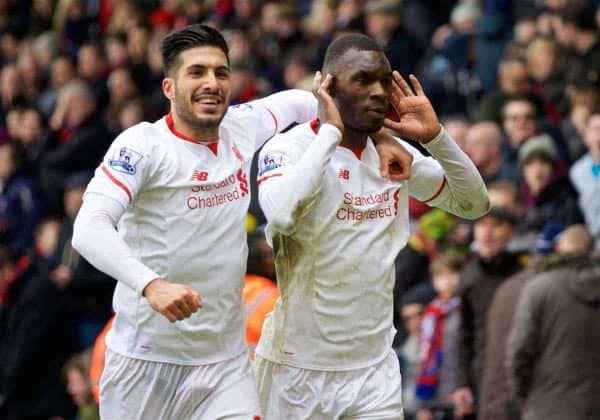 Reports at the beginning of March revealed that Benteke turned down a move to the Chinese Super League during the winter transfer window—just six months after his £32.5 million move to Liverpool.
But continuing to stress his commitment to the club, and re-establishing himself under Klopp, Benteke said: "I was never thinking about a move."
"It's the manager's choice. Maybe he needs Divock more than me now, maybe he needs me at other moments—I don't know, maybe Sturridge," he continued.
"I haven't talked with the manager to ask him why I'm not playing. I just wait for my chance.
"I'm feeling good. I'm working very hard on the training pitch, just to be ready for when the manager needs me.
"In my mind I was never thinking about a move. I didn't want to leave.
"I still have enough ambition and enough character to fight in difficult moments.
"I don't give up easily. I fight until the end."
While his ice-cool spot-kick in front of the baying Palace crowd on Sunday highlighted a steely resolve in Benteke, the 25-year-old still has a long way to go to redeem himself at Liverpool.
With both Origi and Daniel Sturridge ahead of him in the striker's pecking order, Benteke will need to grab every opportunity.
It is a tough task, but Benteke has shown the grit required to do so—now he must match that quality.
CRYSTAL PALACE 1-2 LIVERPOOL