Jurgen Klopp believes Liverpool are still in the race for the top four but will only get there if the players stay "angry".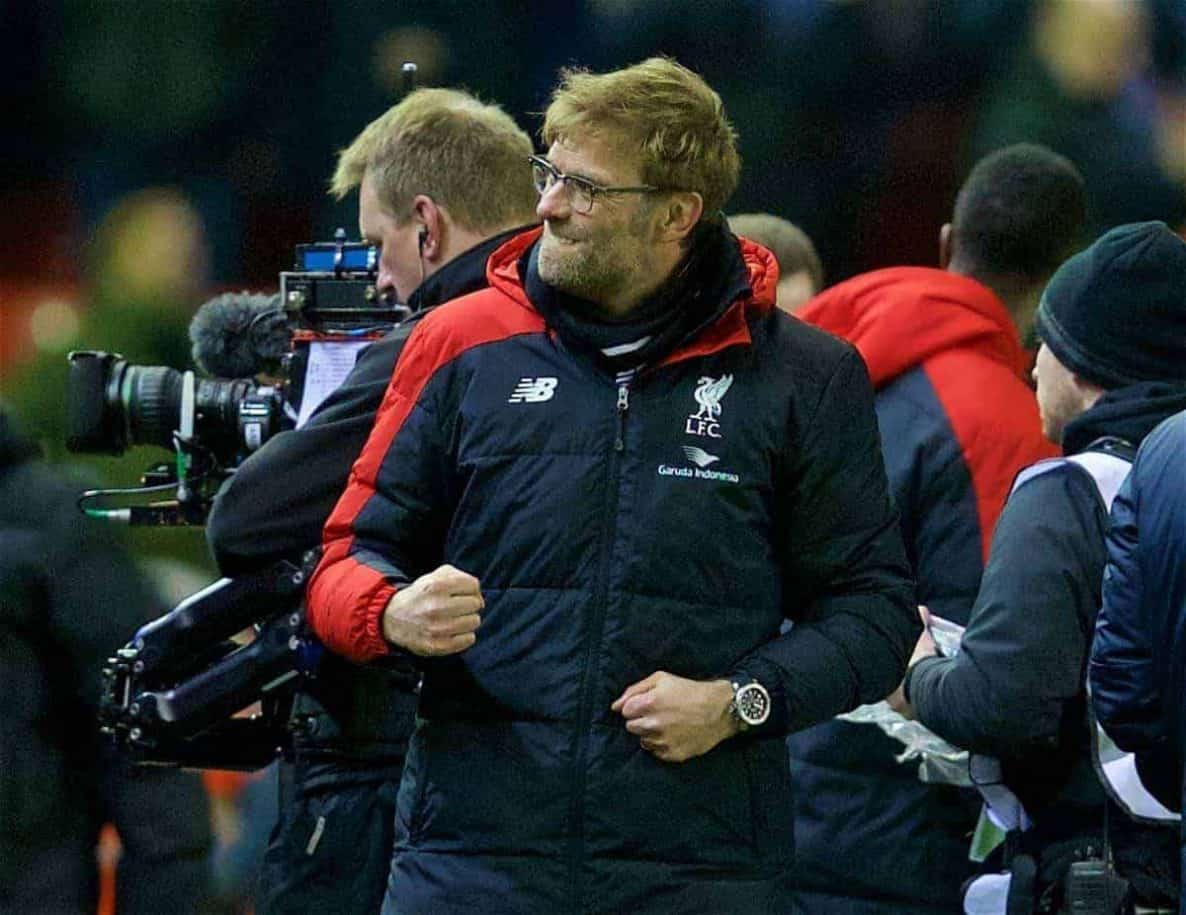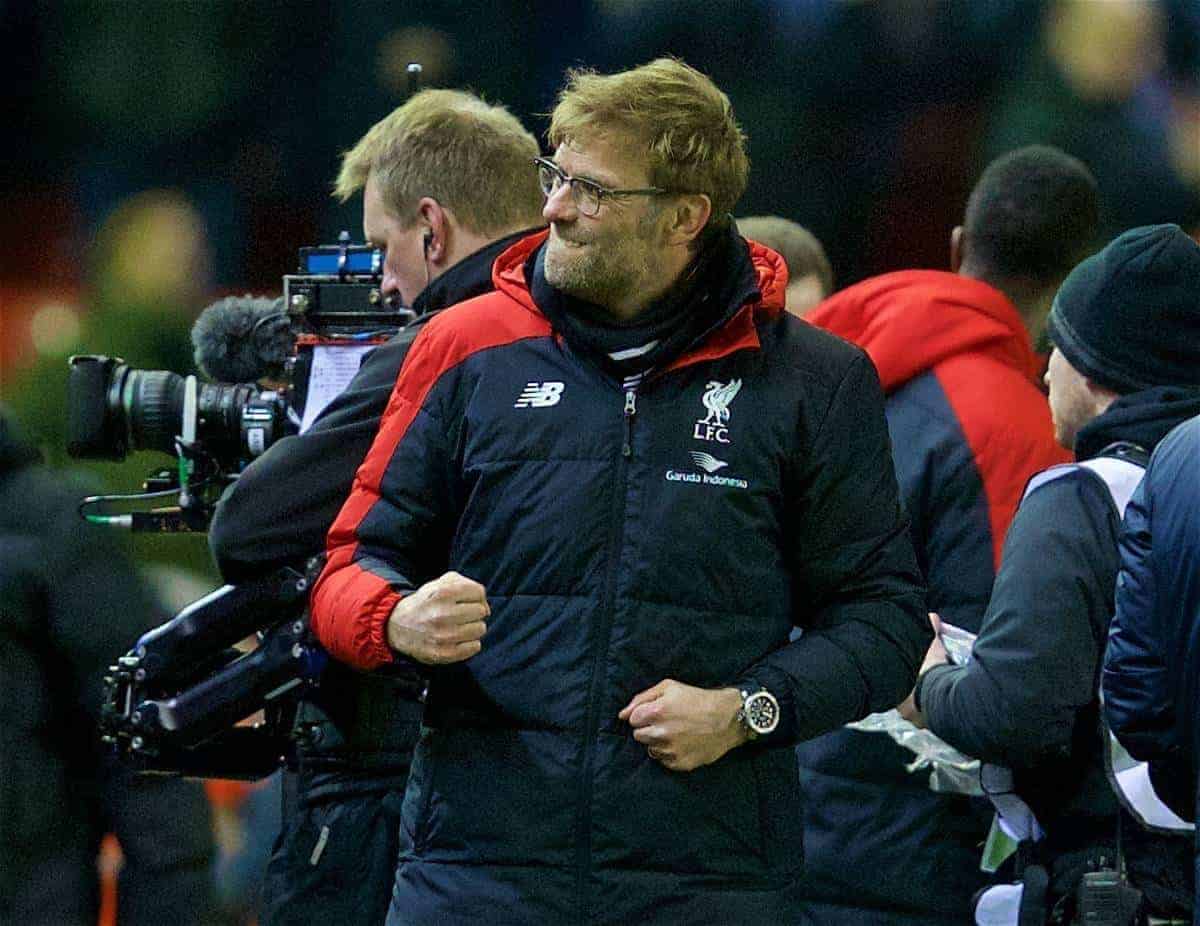 Victory over Manchester City on Wednesday lifted the Reds to within six points of their fourth-placed opponents and that night Klopp praised their reaction after losing to Manuel Pellegrini's side in the Capital One Cup final three days previously.
He now wants them to keep that intensity and desire as they head into what he described as the most important part of the season.
"Six points is not the world. In our situation I would like to say we take each point but we have to show it," he said.
"From now on the work can be completely different if we want.
"We need to stay angry – it is not that we are always looking for our game and which style [to play]. You need [to find] a way and then go.
"This is the most important part of the league, the rest of the season has been preparation for these last few yards.
"Our starting position is not masterclass but it is good enough to do something and we should try everything we can but I don't think about the top four.
"I only think about how there is a lot of points to get and we should really get as many as we can – starting at Crystal Palace (on Sunday).
"I didn't forget the first game when we lost it (Palace inflicted Klopp's first defeat as Liverpool manager in November): we have to take points back."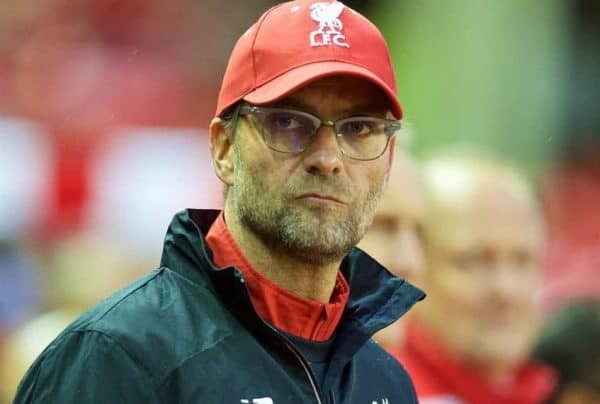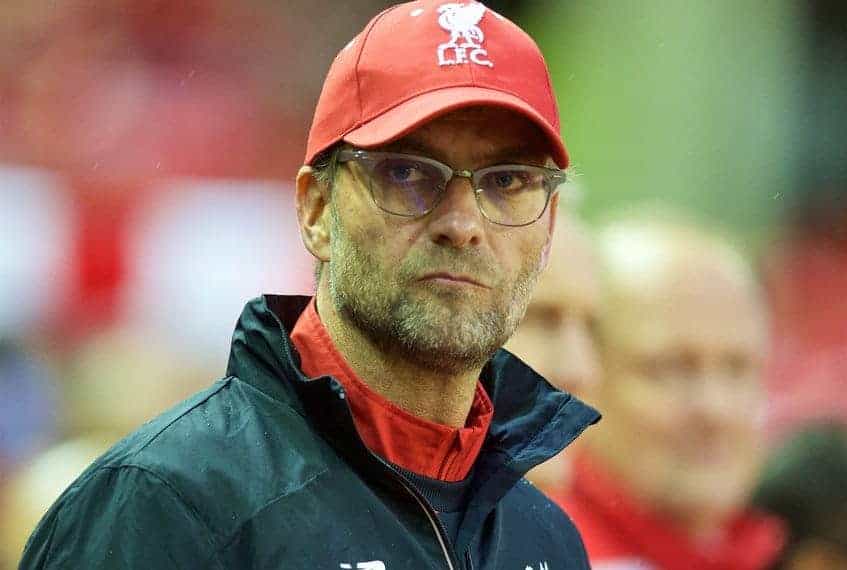 Liverpool's problem has been their consistency, with a regular string of injuries being a significant contributing factor.
Wednesday's win over City was the first time they had registered back-to-back league victories – albeit over a fortnight apart – since December 30.
"Consistency was not our hobby until now in this season so we have to improve in this part of the game and stay in the race," Klopp added.
"We had a few not so good games and always the problem was the same: we had no good start in the game.
"That doesn't mean we have to score a goal in the first minute. We only have to be concentrated from the first minute.
"We have to show we learned this in the last five or six months and it is a big chance for us. We have to try everything to take it."
Just when the injury problems appeared to be over Klopp has learned he will be without Lucas Leiva for over a month after the midfielder strained a thigh taking a penalty in the shoot-out at Wembley.
"It is really unfortunate and a little bit more serious as I've never heard of an injury like this with a penalty," he said.
"I don't know exactly how long but he'll be out for five to six weeks."