Hillsborough campaigner Margaret Aspinall delivered an emotional response to Tuesday's verdict, praising the city of Liverpool for their support.
Aspinall lost her son, 18-year-old James, in the disaster, as 96 died during Liverpool's FA Cup clash with Nottingham Forest on 15 April 1989.
A prominent campaigner throughout the past 27 years, Aspinall fought for the justice that was delivered so emphatically on Tuesday.
Taking to Warrington's coroner's court, a jury ruled that the 96 deaths were unlawful, with supporters not at fault for the crush that ensued at Hillsborough stadium.
Addressing reporters following the verdict, a passionate Aspinall praised those who had supported their cause.
"It wasn't just about the 96 today, this was about all the families, the fans, the survivors—this was getting the clean sweep and clearing their name as well," she said.
"All I can say now, I want the 96 to rest in peace, because they've suffered for these 27 years.
"Our city always gets brought down but yet again the people of Liverpool fight a cause that was so unjust, so unfair, and we've done it, and we've won it.
"To me, I'm proud of every one of them."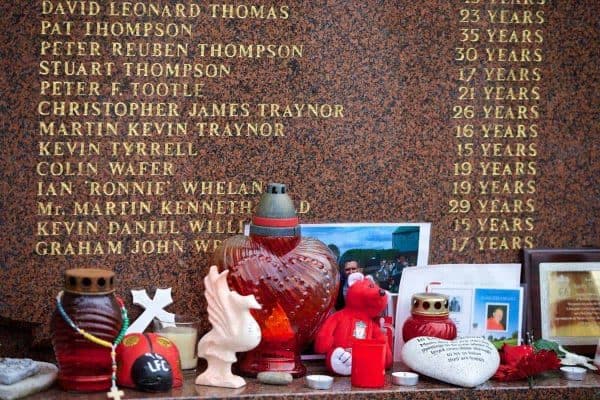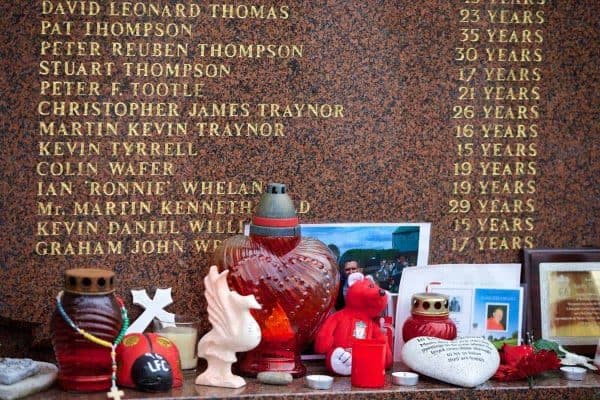 A cause that has united Merseyside for close to three decades, the aftermath of Hillsborough has seen the city of Liverpool show its resolve.
Tributes have seen both Liverpool and Everton football clubs join to pay their respects to the 96, and the families, survivors and others affected by the tragedy.
Speaking to the Liverpool Echo, Aspinall reinforced her pride in the city, and its resounding belief.
"Everything was against us," she added, "the only people that weren't against us was our own city.
"That's why I am so grateful to my city and so proud of my city.
"They always believed in us."
After the verdict, families of the 96 joined to sing 'You'll Never Walk Alone' outside the coroner's court, underlining their fighting spirit after 27 long years.