Emre Can has highlighted his ambition to "become a world-class player," and believes Jurgen Klopp can play a key role in his development at Liverpool.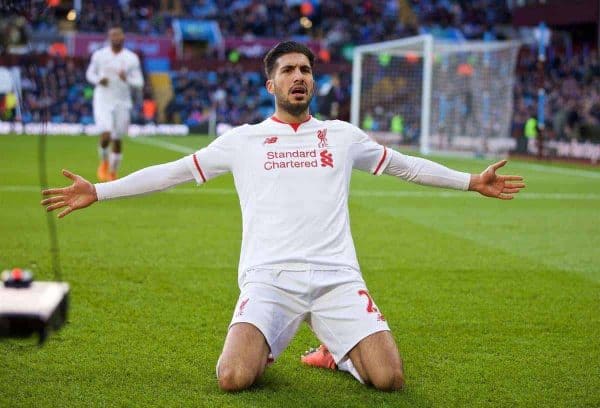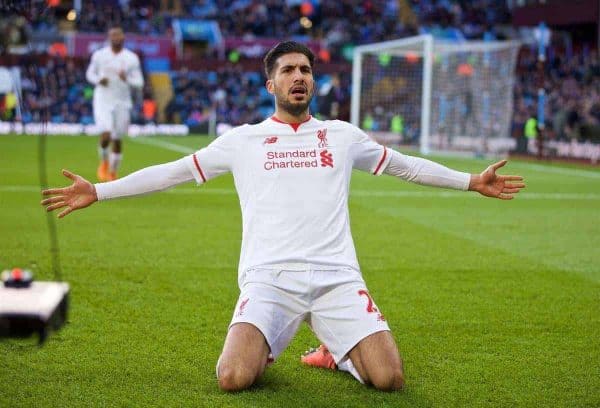 Can has enjoyed considerable growth in his first six months under Klopp, having struggled for consistency since joining Liverpool in 2014.
Employed in a key role in Klopp's midfield, Can has shown his quality and maturity alongside Jordan Henderson, and speaking to German publication Sport1 this month, the 22-year-old said he hopes this can continue, so he can satisfy a fanatic support.
"People expect a lot from us, and we expect the same from ourselves," he said.
"But no matter how it runs the fans are always behind us, no matter how the game went.
"I've never heard catcalls from a fan in the stadium.
"Liverpool simply lives for the club, from the baker to the taxi driver, everybody knows how it goes in the team.
"I try to give everything in the game and purely throw the love the fans here in Liverpool.
"I hate to lose. I can't sleep if I lose. I have this hunger for winning [that] I will always keep."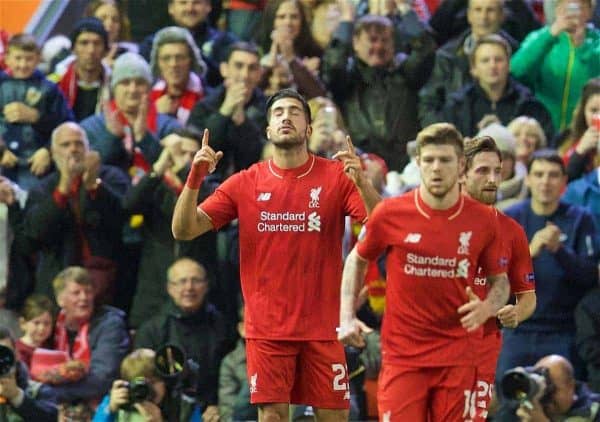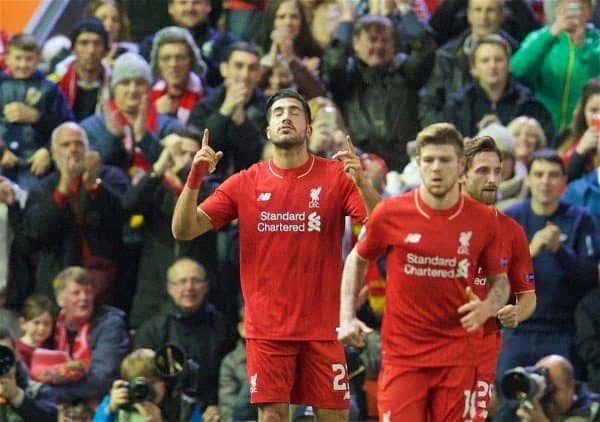 This commitment will serve Can well as he continue his progress on Merseyside, with the ex-Bayer Leverkusen man setting his sights on becoming "world class," though he played down comparisons with his former captain, Steven Gerrard, who once described him as a "Rolls Royce" of a player.
"This was more than a great honour for me, Gerrard is such a down to earth person and such a great footballer," he continued.
"From him I can learn so much, it makes me proud when [he says] something like that.
"But with all due respect, I am also unlike Gerrard.
"I will go my way as Emre Can, I am far from where Gerrard was.
"I want to become a world-class, mature player – which still needs some work."
Klopp's influence will be key as Can pushes for world-class status, and praising his new manager, the midfielder said that "he is a crazy coach in a positive sense."
"I've never had such emotional coach," he explained.
"If you watch him only in the games, on the sidelines, then you see what kind of guy he is – that says it all.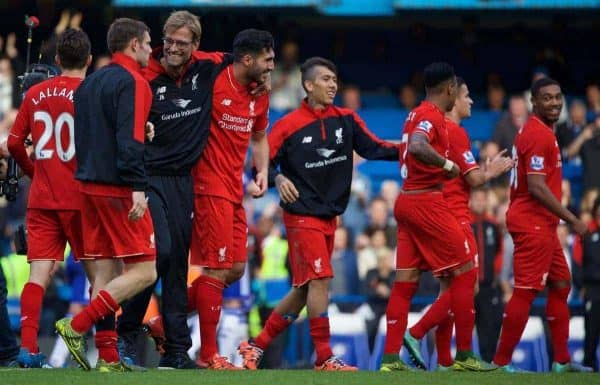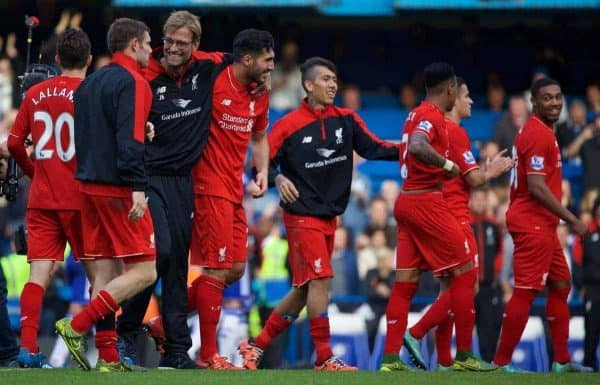 "Jurgen Klopp is a great coach. Anyone who knows him, knows that he is a crazy coach in a positive sense and will help the players.
"It gives me a lot of fun to work with him, and I'm learning a lot from him."
Liverpool's next challenge comes in Thursday night's Europa League quarter-final first leg away to Borussia Dortmund, Klopp's former club and one Can is very familiar with.
The Germany international revealed he had tried "25 or 30 times" to secure extra tickets for his friends and family, who live close to Dortmund, and described the clash as a "big football feast that you have to enjoy."
Suspended for Liverpool's next two league games, Can's focus will be on defeating Dortmund over two legs – and if he is to become a "world-class player," this success will be paramount.