Having enjoyed much success in his seven years as Borussia Dortmund manager, Jurgen Klopp is looking to turn the tables with a win for Liverpool on Thursday night.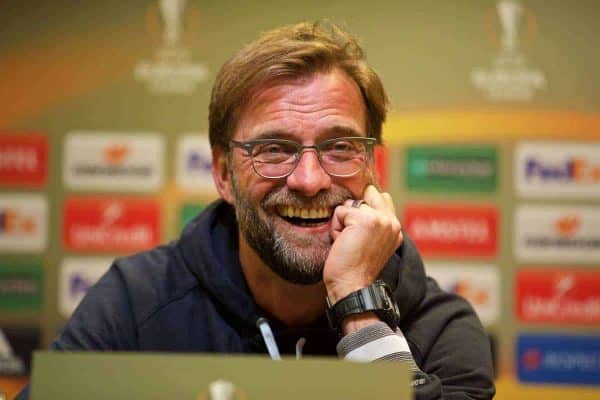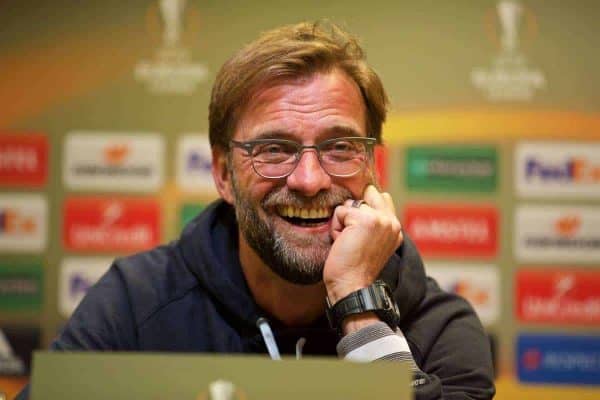 Klopp won back-to-back Bundesliga titles during his time at Dortmund, as well as leading the German outfit to the Champions League final in 2013.
This seven-year spell marked a significant transition at the Westfalenstadion, with Dortmund transforming from Bundesliga minnows to perennial title contenders—something that has continued under his successor, Thomas Tuchel.
Klopp will line up against Tuchel in Thursday night's Europa League quarter-final looking to emulate his success at Dortmund, telling reporters on Wednesday evening that to do so, Liverpool would need to start "beating favourites."
"If we beat Dortmund we've won against the strongest team in the competition," he explained.
"Borussia Dortmund is in a better moment, but we've had a lot of good moments.
"If we have a good moment tomorrow night then it's a real challenge for both teams, if we're not good it's easy for Dortmund.
"It's possible, that's all we need. Let's play football then talk afterwards. It's a real challenge, but hopefully for both sides.
"Until now we didn't lose a game in the Europa League.
"[But] Dortmund played last time against Tottenham—not too easy; [before that] Porto—not too easy.
"You need a little bit of luck."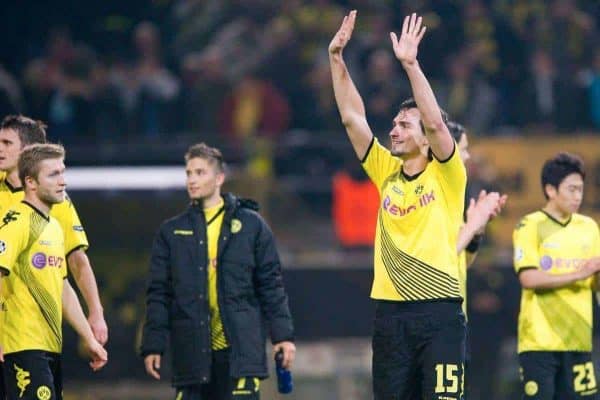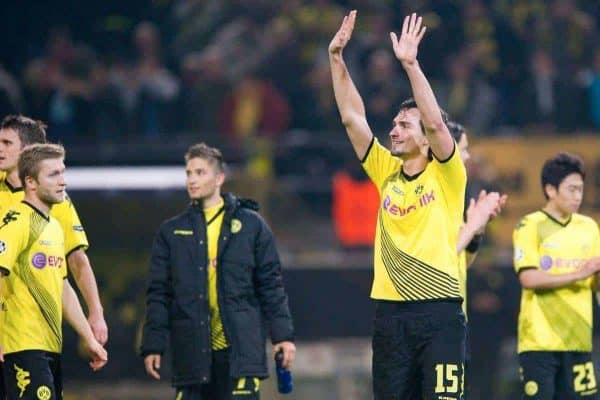 Tuchel can call upon a near full-strength squad for the first leg at home, with Mats Hummels and Ilkay Gundogan among those returning to full training ahead of the game.
Klopp highlighted this as a key factor behind the challenge ahead for Liverpool, saying his side would need "a little bit of luck" to secure a result.
"I heard Dortmund trained with the full squad, [Neven] Subotic is out but didn't play too often [anyway].
"Nobody in my squad rested at the weekend, then we have to play on Sunday vs. Stoke.
"We need to use the moment tomorrow night.
"Everybody knows the way Dortmund started a few years ago was [by] beating favourites. It's not important to say who has the better team.
"We have to play absolutely top, top, top-level football. If we're as good as can be, it'll be a tight match—that's what we want."
While Klopp admitted that he knew "all the [Dortmund] players expect for [Gonzalo] Castro and [Justin] Weigl," he stressed that this was "not really a crucial factor," as he prepares his side as normal for this all-important European clash.
It's a sensational homecoming for the German, but Klopp is purely focussed on the challenge ahead; pleasantries can come after Liverpool have established favourite status.