With Mamadou Sakho set for a lengthy spell on the sidelines, Jurgen Klopp will be relying on Kolo Toure as his replacement in the short term.
Sakho will almost certainly miss the rest of the season, and likely a large portion of the next, after failing a drugs test after Liverpool's 1-1 draw with Man United in the Europa League in March.
The Frenchman can appeal the charges, but is likely to be set for a period of at least six months out.
For the short term, this leaves Klopp without another of his key players at a crucial stage of the season, with Sakho having formed a solid partnership with Dejan Lovren in recent weeks.
In pursuit of Europa League glory, Klopp needs an alternative, and that man will almost certainly be Toure.
The Loss of Sakho

Just as Liverpool's campaign was gathering momentum, with an eye on a top-five finish and Europa League glory, Sakho's absence comes as a bitter blow.
With Emre Can, Jordan Henderson and Divock Origi all unlikely to play again this season due to injury, losing Sakho leaves Liverpool without the spine that inspired an upturn in form this spring.
Sakho is one of Klopp's best players, with the 26-year-old playing a key role in the Reds' back line.
As a left-sided option, Sakho has held the Liverpool defence together for much of 2015/16, offering Alberto Moreno support at left-back and marshalling a solid line alongside Lovren.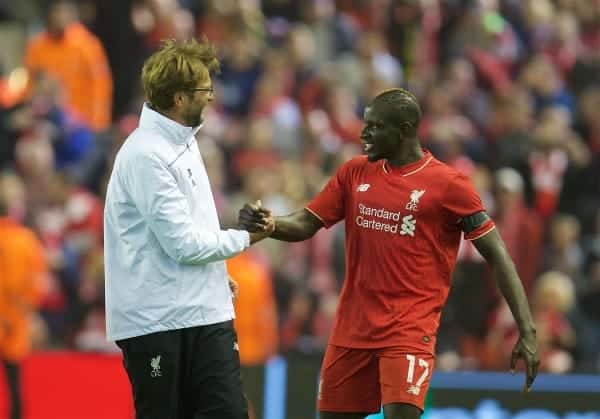 This season, no Premier League centre-back has averaged more passes per 90 minutes than Sakho (60.6), while only four—Gabriel Paulista, John Terry, Per Mertesacker and John Stones—have registered a higher average passing accuracy (87.9%).
A dominant aerial presence, only four centre-backs have averaged more aerial duels won per 90 than Sakho (3.7) this season, one being Lovren (3.9).
After a slow start to the season under Brendan Rodgers, Sakho has started all but one of the Reds' league games since Klopp's arrival, highlighting his status as the German's first-choice centre-back.
However, before the news broke of Sakho's failed drugs test, Klopp addressed Origi's injury, and a possible opportunity for the returning Christian Benteke, saying "sometimes when one door closes, another opens," and this could well be the case for Toure.
Kolo Toure: Klopp's Best Hope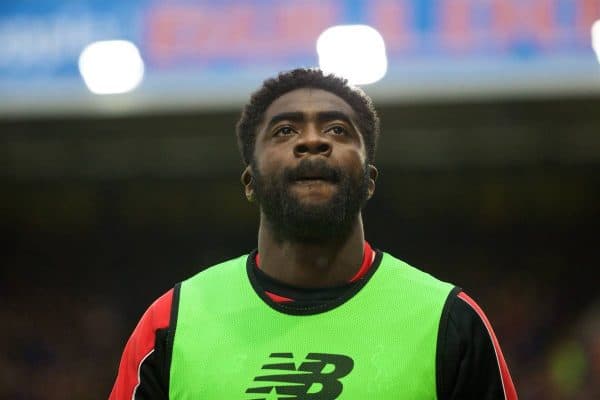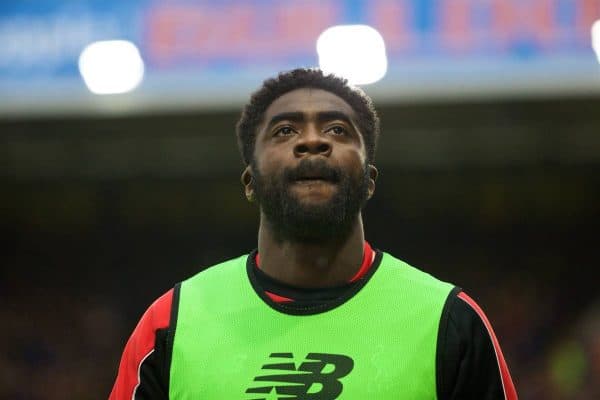 With Sakho left out of the Reds' 2-2 draw at home to Newcastle United on Saturday afternoon, Klopp turned to Toure as partner to Lovren.
The Ivorian took up Sakho's regular role as left-sided centre-back, with Lovren retained on the right; the Croatian securing his place of Klopp's favoured right centre-back this season.
With Martin Skrtel and Lucas Leiva, Klopp's other senior options, on the substitutes' bench, Toure produced a comfortable performance despite the Magpies' second-half comeback.
At Anfield, Toure once again showcased his talents as an experienced centre-back, and Klopp's best hope in replacing Sakho before the summer.
Joining Liverpool with two Premier League titles to his name back in 2013—one with Arsenal, one with Man City—Toure was identified to replace the retiring Jamie Carragher.
As with Carragher, Toure is a seasoned top-level defender, adept in all areas of the game, and despite his creeping age at 35, the Ivorian has shown little signs of diminishing throughout 2015/16.

Strong in the air and on the ground, possessing a high perception in reading the game and offering a composed outlet in possession, Toure has utilised his experience in a squad role.
An outstanding display in the Reds' League Cup semi-final first-leg win away to Stoke City a prime example of his abilities, and his vocal presence and never-say-die attitude could be key as Liverpool look to push for the Europa League final with a win over Villarreal in the semis.
Whenever called upon this season, Toure has performed, and without the liability of Skrtel, or Lucas' lack of pace—as showcased in Liverpool's 2-1 win away to Bournemouth in April, with pacy striker Joshua King targeting Lucas instead of Toure—the former City man is Klopp's best option.
Having gone so close to securing the Champions League title in 2006 with Arsenal, Toure will be desperate to go one better in the Europa League this season.
Toure's Future on Merseyside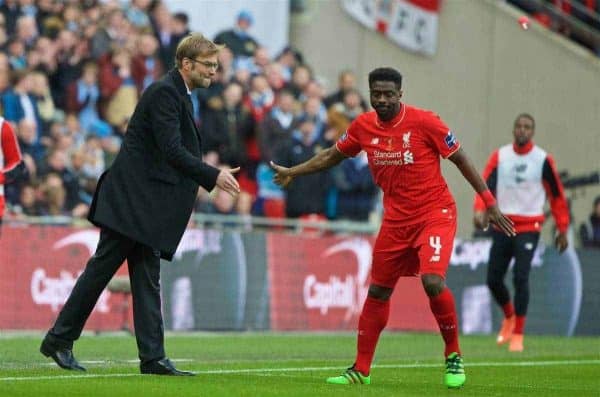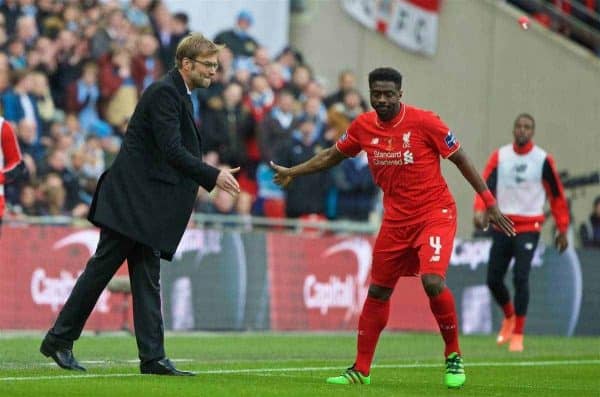 "The future is bright for me and it was good news from the manager so I'm looking forward to it," Toure said in light of praise from Klopp ahead of Saturday's stalemate.
"It means I can maybe help the team. For me the most important thing is to help the team, if I can help the team improve or bring something to the team I'm quite happy to be here."
Toure has made no secret of his desire to remain at Liverpool beyond the expiry of his contract this summer, and with Klopp suggesting "a big part of Kolo's future is with Liverpool," it could be that the German has an extension in mind.
Though his qualities are still clear, and Toure should be a capable replacement for Sakho in 2015/16, at 35 he is far from a long-term option for Klopp.
But with Sakho facing a long spell on the sidelines, the Liverpool manager could do worse than to turn to Toure as experienced backup for another season.
With Joel Matip arriving ahead of the 2016/17 campaign, and Joe Gomez set to return from injury this pre-season, Klopp may have enough cover if Sakho is banned for six months; though, if he is banned for longer, the 48-year-old may look for a new signing.
But with both Matip and Gomez currently unavailable, Toure will be handed a big opportunity to prove his worth and secure a future on Merseyside.