Since being dumped out of the FA Cup by West Ham on a dreary February evening, Liverpool have increasingly improved and appear to be going from strength to strength, writes David Maher.

Since that frustrating defeat, six goals have been put past the helpless Aston Villa, a laughably poor United side have been brushed aside in the Europa League, and a Man City side searching for a league title were convincingly dismantled at Anfield.
Early Signs of Improvement
Despite early eye-catching performances under Jurgen Klopp at the Etihad and Stamford Bridge, inconsistency has been the name of the game for our season. Signs of tentative progress were dramatically halted at St.Mary's. Surrendering a two-goal lead was a capitulation which we had grown all too used to under Brendan Rodgers.
However, despite this painful defeat – which all but ended any lingering and optimistic hopes of rescuing a top-four spot – a sense of purpose and hope has been restored to Reds' season.
Progress
The recent Spurs and Dortmund performances have underlined the progress this side are making under Klopp. Full of energy, work rate, and fluency, Liverpool FC are fast becoming a nightmare to play against.
Although not registering a victory against either Spurs or Dortmund, two 1-1 draws show that this young team can mix it with the best teams around. Spurs do not fall into the category of best teams in the world, but other than Claudio Ranieri's men, they would be set for a Premier League title.
Klopp's task at Anfield is a similar project to which Mauricio Pochettino faced upon arriving at White Hart Lane, and Kopites will be hoping the German can develop young players similar to the way Deli Ali, Eric Dier and co. have progressed under Pochettino. This is already being seen with the improved performances of the likes of Dejan Lovren, Emre Can, Adam Lallana, and Divock Origi.

Dortmund, however, are world class. They are clearly a Champions League team operating in the Europa League. No team with Aubameyang, Reus, Gundogan, and Mkhitaryan cannot be considered world class.
Although relinquishing possession to their opponents, Liverpool could easily have snatched a victory had Divok Origi taken a one on one against Roman Weidenfeller. This resolute European away-day performance brought memories back of the many European successes we enjoyed under Rafa Benitez in places like the Bernabeu and San Siro.
Our performance last week in the Westfalenstadion marks a transition into the Klopp era. Liverpool are back on the European map. The Klopp era has arrived.
Moving Forward
When Klopp arrived in Liverpool he spoke of turning the fans from 'doubters to believers'. He wanted to turn the negative energy that permeated the club into positivity and optimism. In this regard he has so far been a mighty success. Despite lying eighth in the Premier League table, there is a feel good factor among fans again.
We feel relevant in the world of football. Every interview and press conference the man does, he oozes charisma, and Kopites are hanging on his every word.
More importantly however, we can see progress on the pitch.
Despite the odd error at the back, Lovren and Sakho seem to be developing into a potential high quality central defensive pairing Liverpool have lacked since the Carragher/Hyypia days. This is potentially optimistic viewpoint but these two could be a defensive pairing for the next number of seasons.

Lovren's recent performances have been of the highest level, and his frequent errors that we saw in his debut season are long gone as Klopp has restored his self-belief. Beside him, Sakho is a much discussed player who divides opinion. One thing for certain though is how highly the Kop holds the Frenchman, and presuming he remains injury free, he could potentially be a future captain of the Reds.
Upon seeing him perform last season, I declared Can a future Yaya Toure. My friends laughed at me. However, this optimistic statement is becoming more and more of a reality every week. His booming runs forward are a joy to see, and his physicality has been a missing element in our game for many seasons.
Our attacking trio of Coutinho, Firmino, Lallana are a wonderful mix of flair, creativity, and work-rate. All three possess wonderful technical ability but more importantly all are willing to buy into Klopp's pressing game.
What a difference 12 months can make in regards to strikers. While last year we had a choice between an Italian who refused to run, and a 33-year-old Scouser who some would argue couldn't run, we now have a choice between Sturridge and Divock Origi.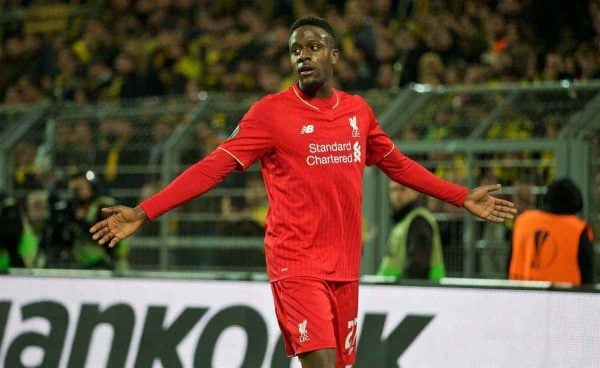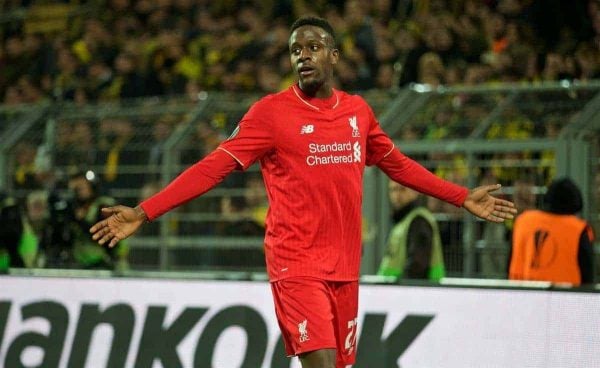 What progress the Belgium has made. At the start of the season we saw a young, fast, but raw centre forward who oozed potential. What we have now is a strong, fit, all round goal-scorer. The credit must go to Klopp who has nurtured him, and he may now be our No.1 striker, as can be seen by his starting berth last week in Dortmund.
With this mix of potential and confidence, only a certain number of additions are needed this summer I believe. We have a manager now in place who will get every last drop of talent out of the players at his disposal.
It is once again an exciting time to be a Liverpool fan, as we can see the progress of the players on the pitch.