Both Liverpool and Everton benefit from the city-rival, as do other English cities, writes Chris McLoughlin ahead of tonight's derby.
If you happened to buy the Liverpool v Everton official matchday programme in 2009 then you might remember me making this point before, but it's a rather good time to be doing so again. Why? Because we a) play Everton and Newcastle at Anfield this week and b) because we play Everton and Newcastle this week we've had two programmes to write so I've been busier than a plastic flag factory foreman ahead of a Chelsea Champions League game. Not that he'll have a job next season.
I'll continue to write completely fresh material in the future – assuming the super-injunction preventing me from writing about a well-known Watford fan who likes three up front is lifted – but in the meantime get your head around this: If things had worked out very differently, Newcastle and Newcastle United could have been us.
But for a bit of barney in the 1890s, Liverpool would have been a one-club city. The thought of there only ever being one major football club in this city is unimaginable now, but if Anfield landlord John Houlding and Everton's Methodist members hadn't had a huge fall-out over a rent increase and the prospect of selling ale inside the ground to thirsty Walton Breck Road enders then all of our lives would be unbelievably different.
Yes, the biggest word in the English language is 'if' (don't let Mary Poppins tell you differently) but the only reason the Merseyside derby exists today is because of a good old-fashioned Scouse squabble. The only surprise was it didn't happen at a wedding.
"A football crisis," was how the Liverpool Review described the Houlding v Everton row in 1892, adding that the city stood "on the eve of a dire calamity." That "dire calamity" was the catalyst for turning Liverpool into the most successful footballing city in England.

If 27 league titles, 12 FA Cups, Eight League Cups, Five European Cups, Three UEFA Cups, and one European Cup Winners Cup doesn't prove that then how about the 8,413 top-flight matches between us? Only the city of London can better that number although with 12 clubs racking up matches it's hardly a surprise. Even so, the 20 league titles Arsenal, Chelsea and Spurs have won between them is far inferior to our 27 and also Manchester's 24.
I always think it's ironic when people harp on about worsening relations between Reds and Blues in the modern era when the only reason we've got two clubs in this city is because it all kicked off in 1892 and I also believe the reason both clubs have been so successful (and while Everton haven't won a trophy since 1995 they've spent more seasons, and won more home games, in the top-flight that anyone else) is partly because of the intense rivalry between supporters in the city.
Not only is Liverpool football mad, it's a hugely competitive place. While the old adage of 'it's the taking part that counts, not the winning' might be drummed into kids elsewhere, Scousers believe in the three S's – success, success and success.
We thrive on competitive environments here and in football that runs from kids in parks on a Saturday morning to Reds and Blues watching their teams compete in the Premier League.

Even when our teams aren't playing the daily banter between Liverpudlians and Evertonians continues with point scoring the name of the game. You used to have to see each other to dish out the stick, but whereas it would be confined to homes, schools, workplaces and alehouses, now our rivalries are played out on social media on a daily basis.
When your team is successful the point scoring gets easier, but when things are going badly the flak you have to cop can really bite. That rivalry drives Liverpool and Everton on. The insatiable desire for success is matched by a fear of failure.
Jamie Carragher spoke of it after the 2012 FA Cup semi-final in which his error gifted Nikica Jelavic the opening goal only for Luis Suarez and Andy Carroll to bail him out.
"If we'd lost that game I don't know if I'd have ever recovered," sad Carra. "I thought of the stick me and Stevie would have got on the streets of Liverpool if we'd lost that game. The biggest emotion is relief. There was a lot of apprehension before the game."
Not only do we want to see our teams win silverware, we also want them to out-do our rivals across Stanley Park. When that doesn't happen, there are few in Liverpool shy of letting managers or players know how they feel.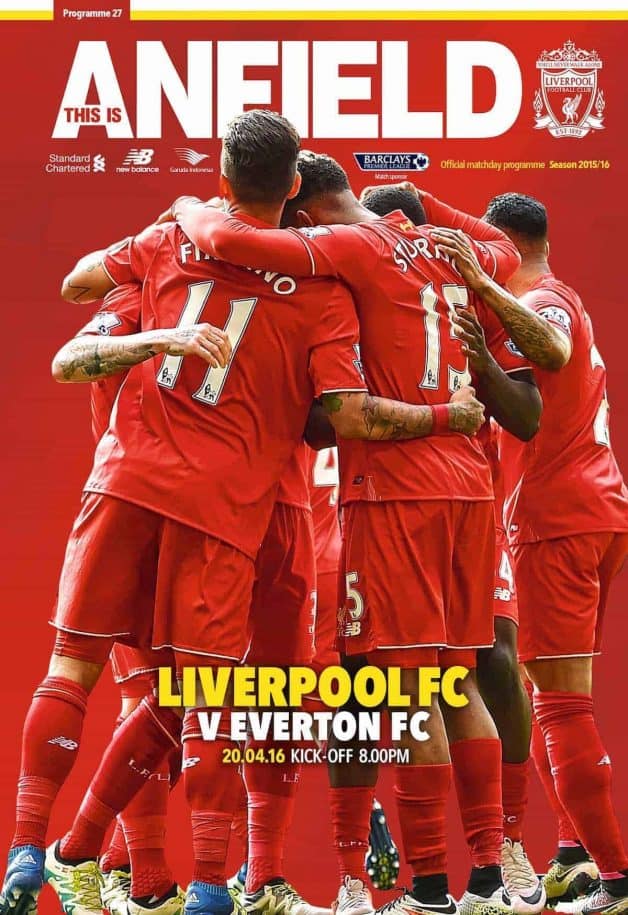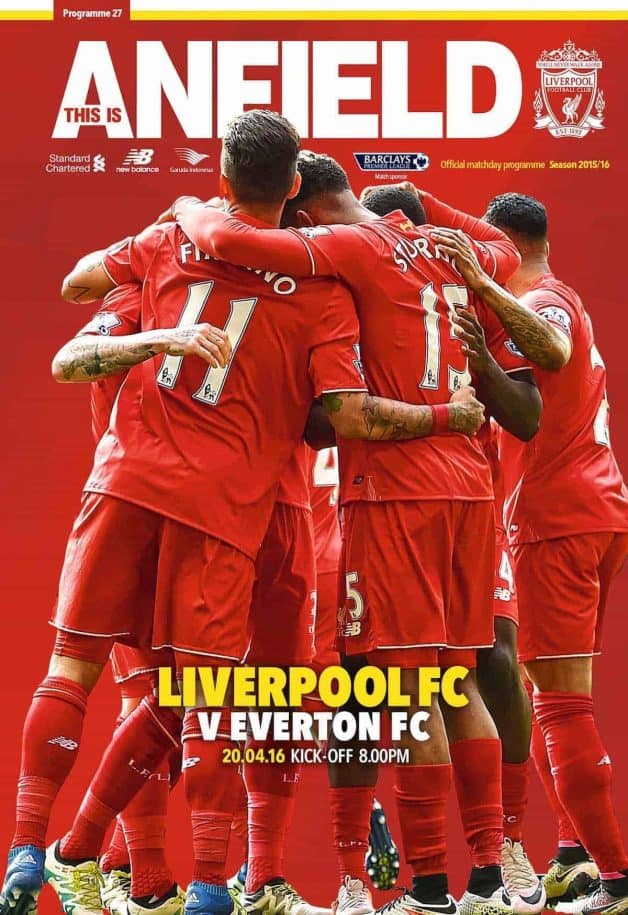 Other cities don't have that kind of intense rivalry and suffer for it. Celtic have even suffered in Scotland without Rangers being in the same league. The Bhoys will win their fifth SPL title in a row soon, but the quality of their players, manager and standard of football they now play has slipped markedly since Rangers went down.
I'm convinced the desire to out-do each other will see a general improvement in Glasgow next year, although the counter-argument can be found in Dundee where Dundee United look so bad that even Aston Villa might sneak a draw against them.
Among the 25 biggest cities in the United Kingdom are Leeds, Bradford, Cardiff, Coventry, Leicester, Sunderland, Newcastle, Brighton, Hull, Plymouth, Stoke, Wolverhampton, Derby and Swansea. All of those cities only have one major football team. None have been remotely as successful as Liverpool or Everton – although Leicester might soon be able to boast of more Premier League titles than the both of us unless they bottle it without Albert Steptoe up front on the run-in.
In contrast, Liverpool, Manchester, Birmingham and Nottingham – all cities with two major football clubs – have provided all but one of England's European Cup winning clubs while the city of Sheffield can boast five league titles, something only Sunderland from the above 'one club city' list can better.
Pure co-incidence? Not in my eyes.
One city rivalries are a good thing because they take you to the emotional extremes. They give you a constant aim – to be the best in your city – and make the successes sweeter and the disappointments tougher to take.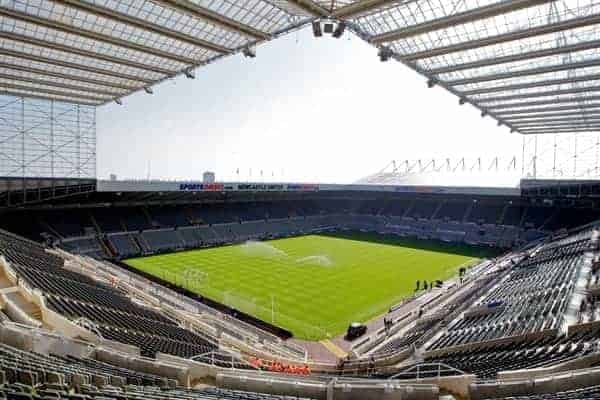 Newcastle United is the only major club on Tyneside. They have won four league titles, six FA Cups and the old Inter-City Fairs Cup once. Their last title came in 1927, their last FA Cup in 1955 and they might soon be relegated for the second time in eight seasons.
The reality is that the only thing Newcastle United win now is the honour of being the best team in Newcastle every season and that's by default. It could have been us, and that's why the Merseyside derby being played in the top-flight of English football every season is so important.
---
• Chris McLoughlin writes for the official This is Anfield matchday programme, on sale at the ground, in LFC club stores, from www.sportmediashop.com or purchase a digital edition here.