Scoring a valuable away goal to give Liverpool a 1-1 draw away to Borussia Dortmund on Thursday night, Divock Origi is optimistic ahead of next week's second leg.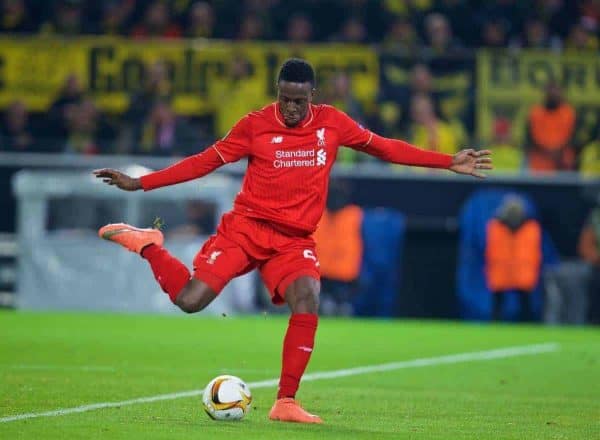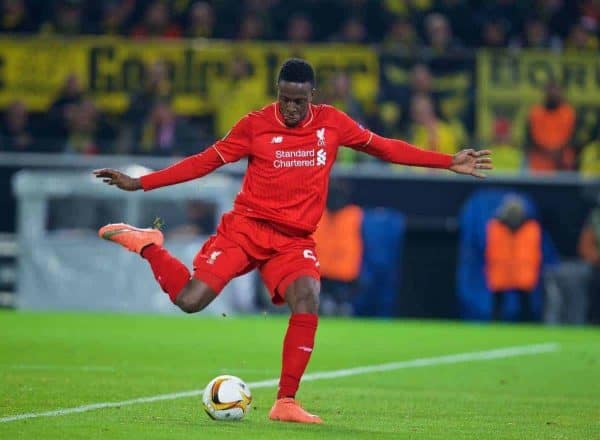 Origi took Daniel Sturridge's place in the Liverpool starting lineup, as Jurgen Klopp turned to the Belgian's pace, power and work rate in leading the line.
Klopp was rewarded with an excellent display, with Origi capping a strong performance with the opening goal at the Westfalenstadion, holding off Dortmund right-back Lukasz Piszczek before firing beyond Roman Weidenfeller.
This gives Liverpool a vital away goal heading into next week's Europa League quarter-final second leg at Anfield, and speaking after the game, Origi described this as a "huge boost."
"Today was a big game," he explained, "at a big club you have responsibilities.
"I'm happy to score and it's a good result for us today.
"For us it's a huge boost. We knew we were capable, but you always have to show it on the pitch.
"It's promising for the next game, [and] with our supporters we have one man more on the pitch.
"We need to play better, keep more of the ball than here – but I'm confident."

Handing Origi the Man of the Match award at full-time, Dejan Lovren praised Liverpool's "discipline," with Klopp's heavy-pressing tactical remit stymieing Dortmund's threat in the final third.
"To be honest, we knew it'd be a tough game," he said.
"We had a couple of chances – Divock especially in the first half – to kill them.
"It's a good result for us, we need to do even better at Anfield [but] I'm satisfied today.
"It was a great job from everyone today, a great discipline in defence with all the players."
Lovren battled back from a slow start to produce a solid display alongside Mamadou Sakho, though Klopp was disappointed to concede from a Mats Hummels header shortly after half-time.
But able to take an away goal to Anfield in a week's time, Klopp, Origi and Lovren can all be content with their progress.