Manager Jurgen Klopp has pledged to fight Liverpool's corner in any future issues with kick-off times after admitting he could not believe Sunday's match at Swansea starts at noon.
The team returned home from Spain at 4am on Friday after the 1-0 Europa League semi-final defeat to Villarreal with their Premier League game in south Wales scheduled to kick off just 56 hours later.
Klopp made jokes about the English liking their Sunday lunch but he is less than impressed with the amount of time he has to prepare and any such repetition is likely to see him step in during negotiations over when games are moved to.
"Sunday at 12 o'clock, I can't believe that," said the German.
"I think no one in this room thinks it is usual after the games we've had that we should start at 12.
"We could have started at two or four, so four hours more and that sounds absolutely okay.
"A few years ago with Dortmund we played at Athens and they cancelled their game so they could beat Dortmund in the Champions League.
"I am not sure who made the decision about letting us play at 12 but we can't change it.
"I don't want to make headlines. I don't want to come from Germany and tell people how it works or how it is. Maybe for a few people it is funny but it is not really funny.
"Maybe it was my fault, I have no idea if I could jump in or not but I could not imagine before that something like this could happen.
"I am seven months here so if there is an opportunity for me to fight for something like this then you can be sure I will do it.
"It is Sunday, all English people will have lunch and we play football.
"At 12 o'clock I am usually hungry. If my players are hungry [Sunday] too it is good for the game. Hungry for success."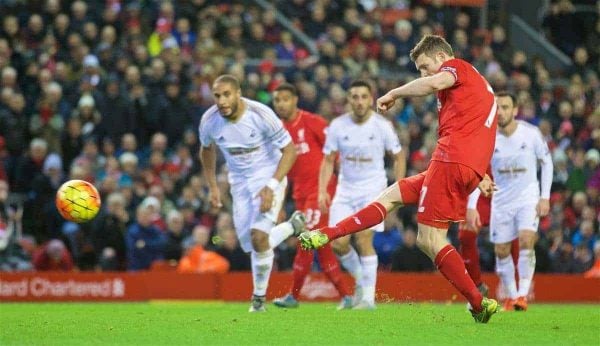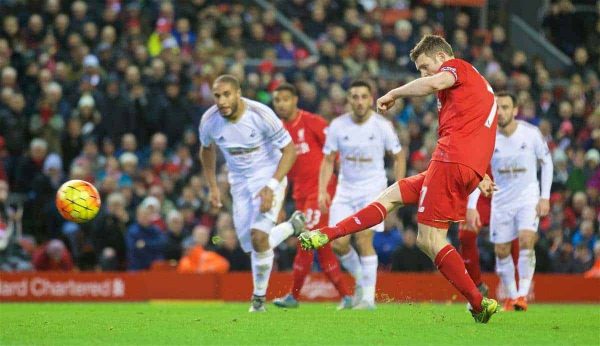 The match is to be televised on BT Sport and with Sky Sports already having the 2pm and 4pm slots locked in, there was no option for Sunday.
Klopp is expected to make numerous changes nevertheless as he tries to plan to manage domestic ambitions along with keeping the Reds' European dream alive when Villarreal come to Anfield on Thursday.
"I am pretty sure no one slept immediately when we got home," he added.
"It wouldn't make sense to start with the same line-up as yesterday. We need fresh legs and fresh minds at Swansea."
While he will not be ready for south Wales, striker Danny Ings is progressing well in his comeback from cruciate knee ligament surgery in October.
Klopp, who had just a couple of sessions with the England international before his injury in training, is hopeful the forward could yet feature this season.
On Wednesday a tribunal ordered Liverpool to pay Burnley £6.5 million up front for Ings with a further £1.5 million in add-ons.
"He is a great guy to be honest. He has been so unlucky I can't believe it," said the Reds boss.
"Since then I have known more about him as a person than as a professional footballer, if he is as good a player as he is a person we look forward to having him on the pitch.
"He has a good basis on the character side. Danny is close. We will see. We must see whether to use the summer break for improving everything."