Liverpool closed out their Premier League season on Sunday with a 1-1 draw at West Bromwich Albion, a result which left the Reds in eighth place for the campaign.
It means that as far as European football goes for next season, it's all or nothing for Jurgen Klopp's men: the UEFA Champions League group stages if they beat Sevilla on Wednesday, and no midweek action whatsoever if they don't.
Jordon Ibe scored a wonder goal after embarking on a solo run from the halfway line to finish left-footed and seal the Reds a point, after they had earlier fallen behind to a Salomon Rondon strike. A low-key second half underlined the nature of a game in which neither side had much to play for and it's now a case of all eyes turning to Basel for the Europa League final in three days' time.
Here are the major talking points from the Hawthornes as the curtain came down on an altogether very strange Premier League season.
Ojo vs Ibe
It has been an ongoing battle between the two young wide talents since Klopp came in, with Jordon Ibe losing form and confidence and not seeing an awful lot of action under the German boss, despite being labelled by some fans in the summer as being on-par with Raheem Sterling.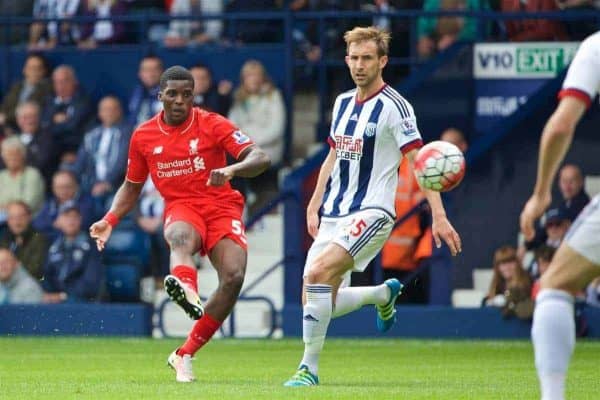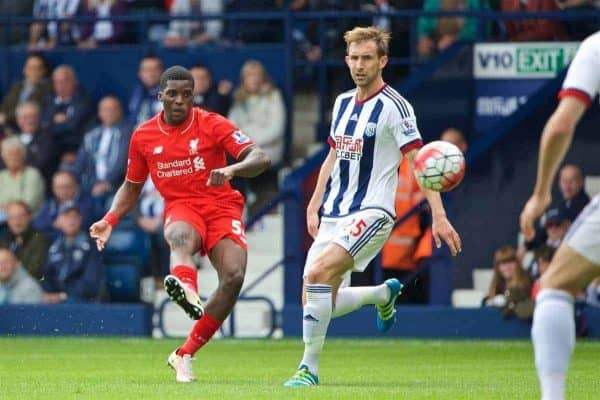 Sheyi Ojo, recalled from loan and thrust into the team at times for cup games or used as an impact sub, has enjoyed a better 2016 than Ibe so far—but it was the latter who excelled most frequently against the Baggies.
Ojo's good first touch and ability to link play infield initially saw him play an important role, but he faded out of the match and wasted the two good opportunities he had to drive into the box and create danger for the Reds.
Ibe was a mirror-image: he started by losing the ball consistently, didn't really look to take on his man and was caught out defensively, but shifted gears twice to leave his men for dead as he cut inside and from then on played a more pivotal role as Liverpool's out-ball for the first half.
His goal was a moment which reminded fans just why he made such an impact last season and, if he can provide such moments next season on a more frequent basis, there's no reason why he still can't become a prominent player for the Reds.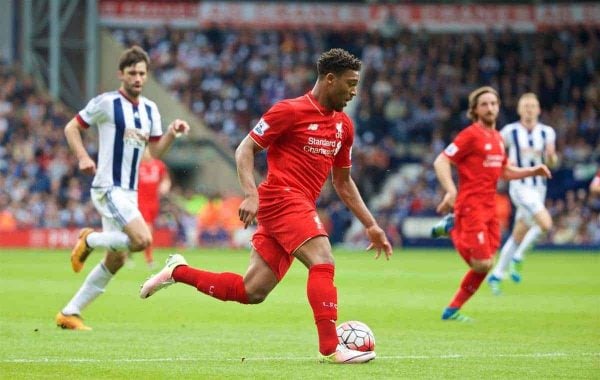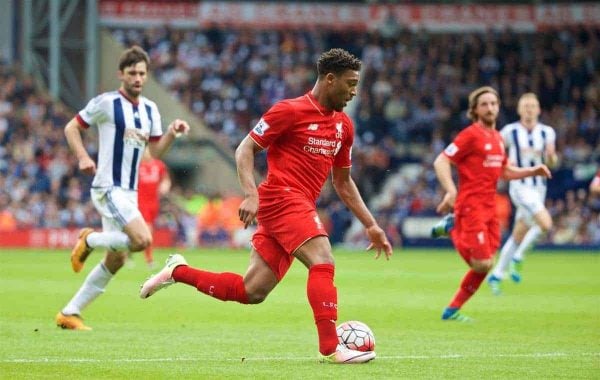 It might be, though, that for the start of next season, just one of these two wins a place in the squad.
Bin the back line
There was never any doubt that Klopp would rotate heavily before the final, but the back four plus goalkeeper which took to the field for the Reds at the Hawthorns is one which should immediately be dismantled, sold for parts and never seen in its entirety again.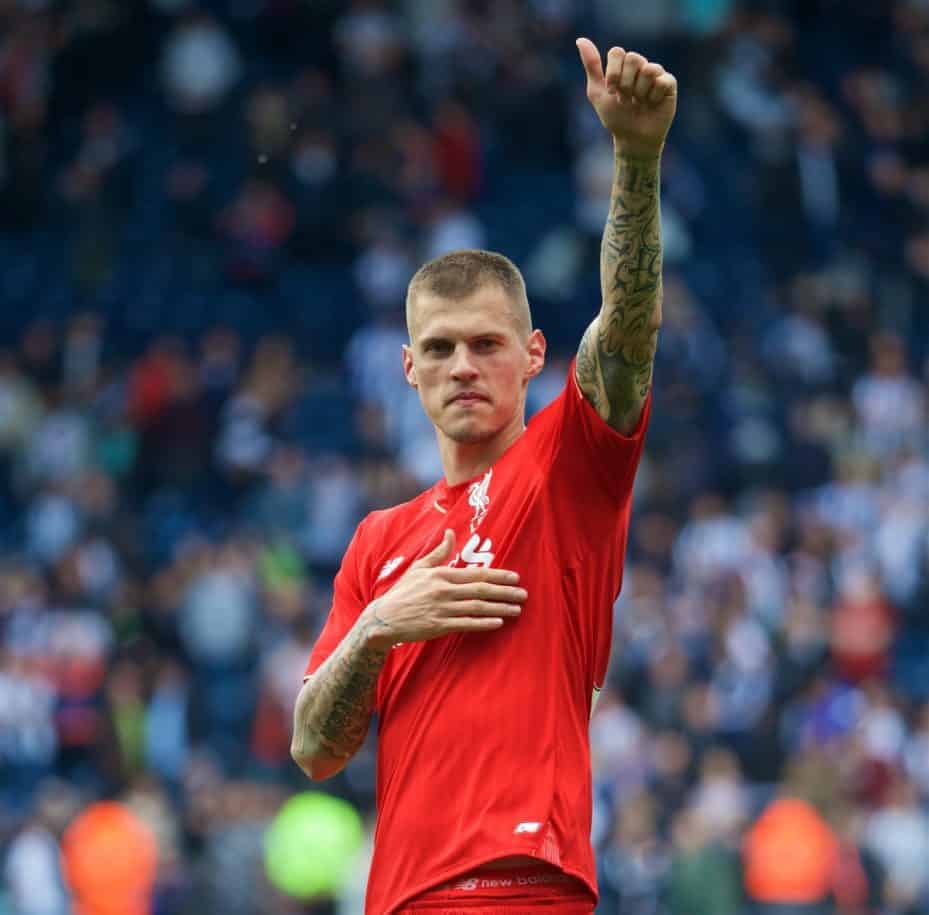 Very few expect Adam Bogdan to have much time left at the club anyway, but the Hungarian solidified his prime spot on the transfer list with a performance which alternately bemused and worried fans and defenders alike.
Twice he rushed from his goal with no chance of reaching the ball, his handling on high balls was as suspect as ever and Bogdan was fortuitous that his kicks out didn't directly lead to chances.
Lucas was the better central defender, but his good work was limited to characteristics he shows in his ball-winning role in midfield: attacking crosses and through-passes, jumping in to make interceptions and surging forward or passing into the next line of players. In terms of positional work and defensive organisation, the less said the better.
Any passes between full-back and centre-back—down either channel—inevitably led to danger for the Baggies and few will shed tears if all four defenders from this game are sold on by the Reds in summer.
Returning from injury
The biggest cheer of the afternoon from the travelling fans arguably came when Klopp made his double substitution, bringing on the returning Jordan Henderson and Danny Ings just around the hour mark.

Ings has been out with a torn ACL since Klopp's very first training session, so a brief return to action before the end of the season was reward for the striker getting back to fitness—though it'll still be a hard road ahead over summer if he is to rehabilitate fully, in terms of touch and sharpness, and be ready to challenge for a place in pre-season.
Even so, there were glimpses of his knack of getting into good positions as he ranged from the left channel infield and the hope must be that Ings can be a reasonable scoring option as a fourth-choice in attack next term.
For captain Henderson, it's a more immediate reward: proving his fitness in time for this last league fixture will probably mean he takes a place on the bench for the Europa League final. Skipper or not, there's no reason to think he should take the place of Adam Lallana or James Milner in the starting XI, with both doing well in European games of late.
It'll give the Reds a strong-looking bench though, likely including Joe Allen, Benteke and Lucas as well as Henderson himself.
One point to make on the No. 14's reintroduction to the team was that Klopp asked him to roam in off the left side. It's not necessarily an indication that he's to be shifted out from his usual central position, but rather a reminder that Henderson has always played across the middle third for the Reds and his versatility is likely to be something which keeps him involved more often, if a new big-name signing arrives in summer.
Cameron Brannagan
One of the stars of the show for Liverpool, in relative terms at least from a low tempo fixture, was young midfielder Cameron Brannagan.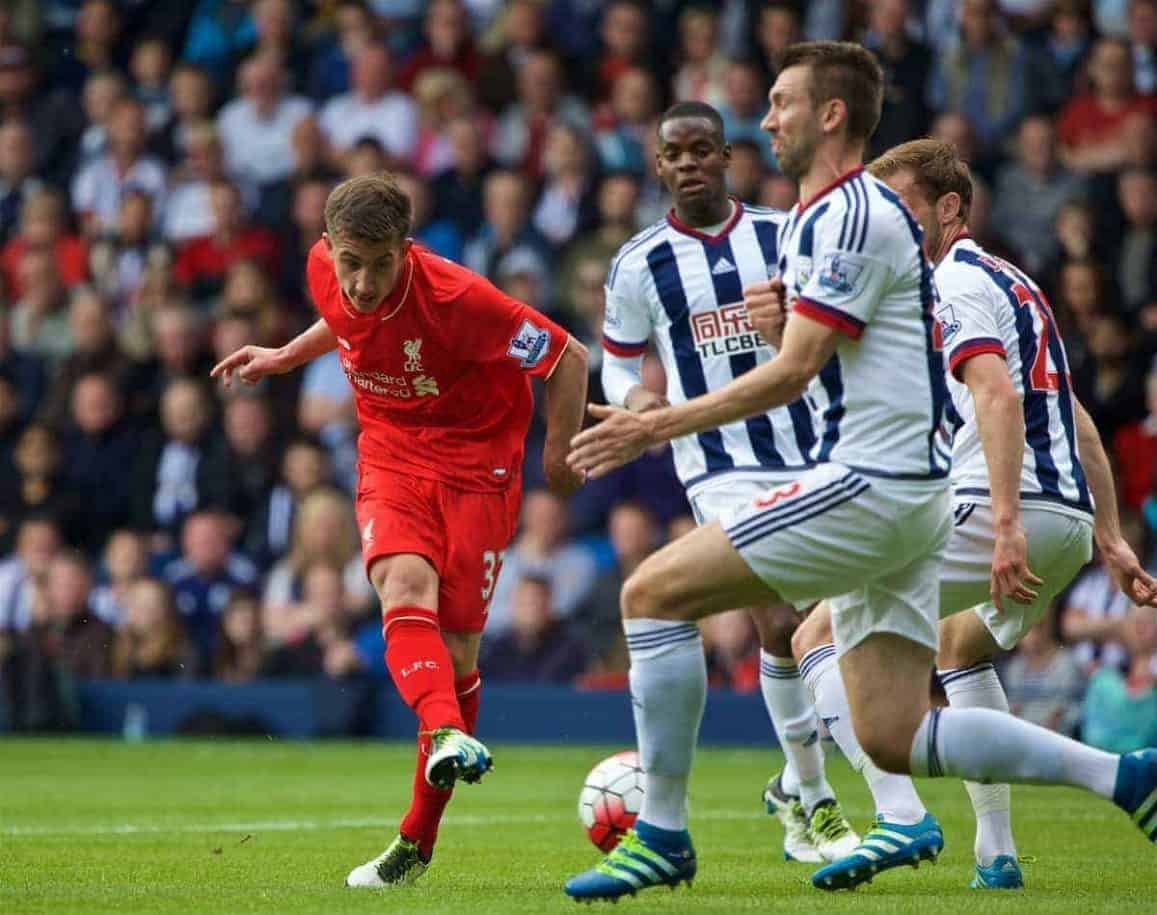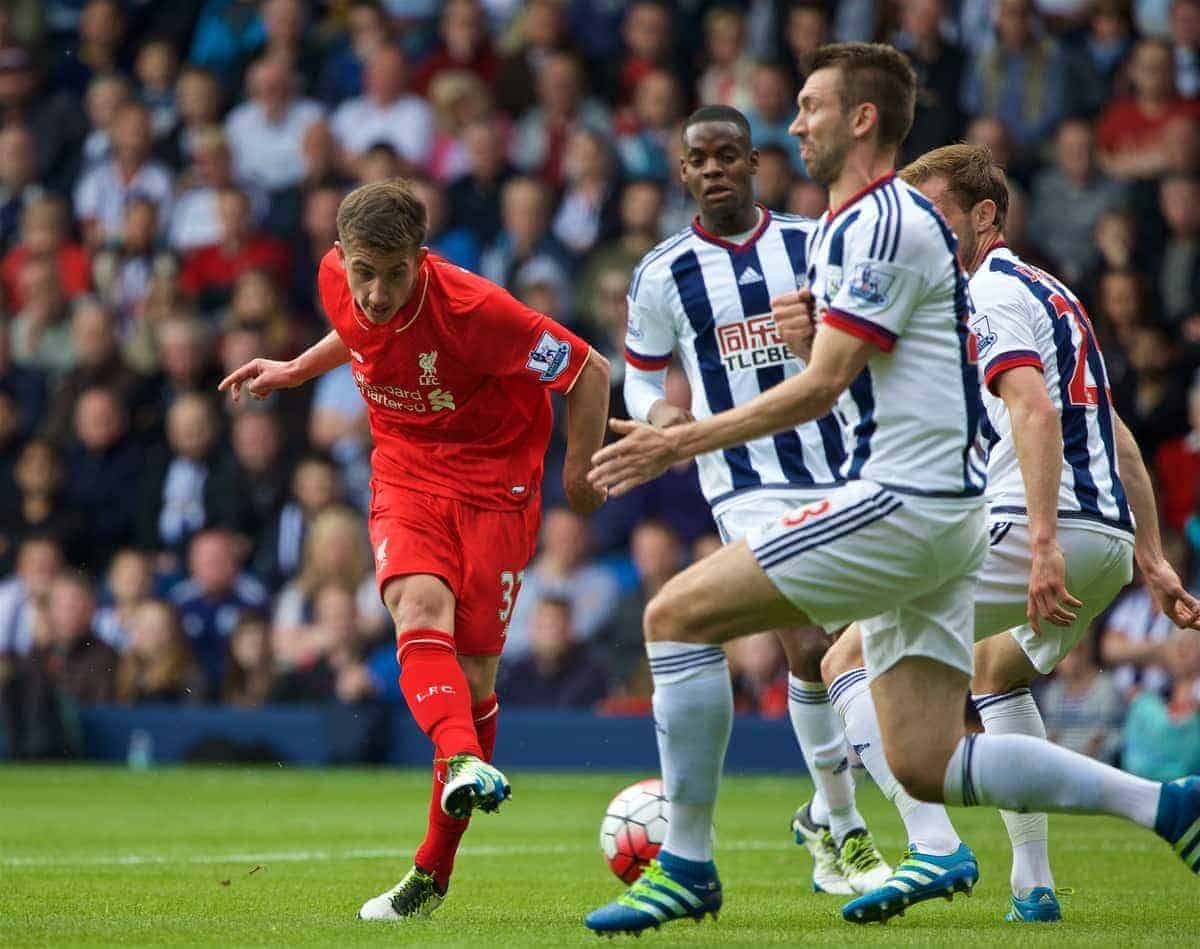 He was clearly a cut above most on the pitch with regards to being comfortable in possession, able to turn away from danger and move into space, and in the first half in particular he was a driving force to get the team upfield. Never afraid to take on an opponent to exploit a gap behind him, Brannagan has shown good intelligence on the ball in the first-team arena and must surely be seen as one of the youngsters in with most chance of breaking through next season.
Jordan Rossiter's departure from the club is a disappointment, Ibe hasn't found consistency all year and one or two others are perhaps rather more highly rated by the fanbase than they should be, but Brannagan shows that the path from Academy to seniors is still open to those who possess not just the talent, but the mental quality to cope with football at the highest level.
So close, so far
Liverpool finished eighth—a very low position for the Reds, all things considered.
They also finished just six points off a top-four finish, which is two points fewer than last season, when they finished two places higher in the table.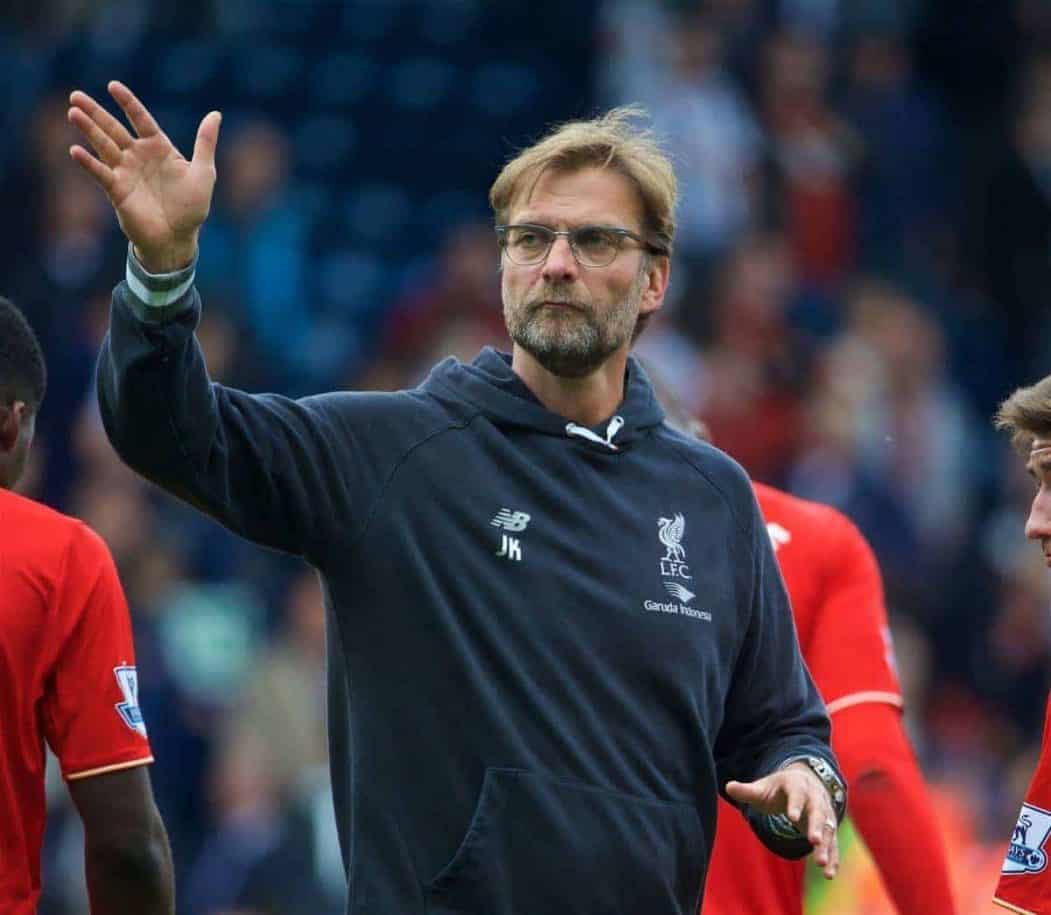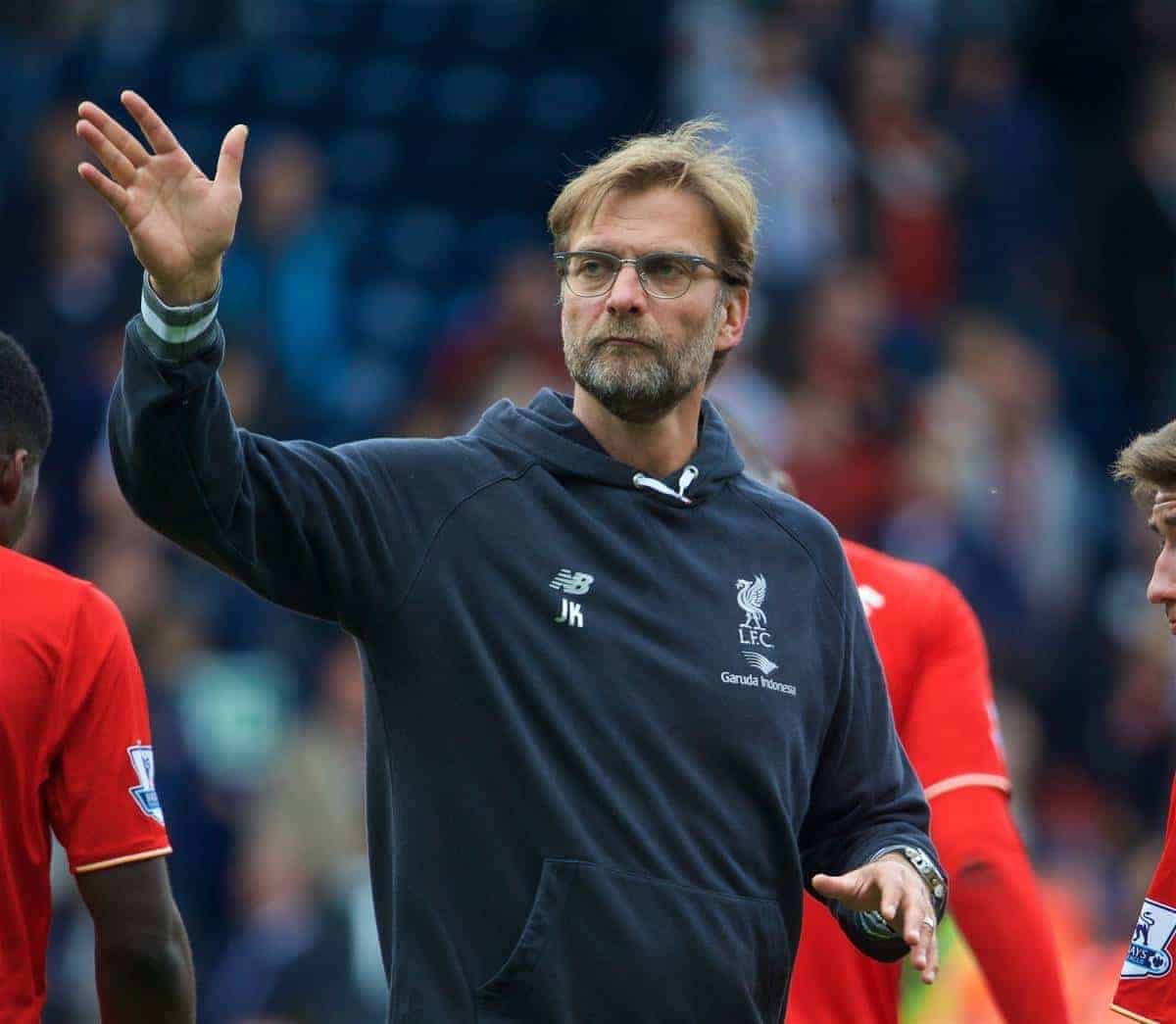 It underlines the absurd overall nature of the Premier League this season, and highlights both the work ahead left to do and the possibility of what could be achieved next term. Get a few transfers right in key areas and this is a team, a structure and a unit of self-belief which could quickly achieve something rather more impressive.
Liverpool won more away games this season than every side other than Leicester City and Tottenham Hotspur, yet won fewer home fixtures than all seven teams who finished above them in the table.
Upgrades are needed, but even in a forgettable 1-1 draw at the Hawthornes there remained a clear sense of direction and intent from the man on the sidelines, in his system and his in-game changes, and that—along with a helpful midweek win, of course—should bode extremely well heading into the summer.