Jordan Henderson hopes to have proved his fitness ahead of Euro 2016, although the England midfielder knows there is still some rust to shake off.
It appeared the 25-year-old's season – and perhaps his hopes of heading to France – were over after suffering a potentially serious knee injury in Liverpool's Europa League tie at Borussia Dortmund.
Henderson was forced off at half-time of the clash on April 7 and left the Westfalenstadion on crutches, yet 38 days later he made his return for the Reds off the bench in the Premier League finale at West Brom.
Roy Hodgson named the midfielder in England's 26-man provisional squad the following day, plumping for an enlarged squad partly due to concerns over the Liverpool captain and Arsenal's Jack Wilshere's fitness.
However, the pair have come through appearances in both of England's preparations matches, with Henderson managing his first 90 minutes in six weeks as Australia were beaten 2-1 on Friday.
"It is obviously nice to come back and play here as the home team once again, especially for England," Henderson said after playing at Sunderland's Stadium of Light, his old stomping ground.
"It was nice to come back, nice to get a start again, nice to play some football, get some minutes, but it was tough as well.
"There's a lot of things I need to work on, improve on, in the next couple of weeks, but delighted to be back playing.
"I just think getting that sort of feel back, the touch. Getting involved in the game a little bit more, being more of a threat going forwards and just general play, really.
"Just getting back to what I am used to doing for Liverpool and also England when I've been playing as well.
"Like I say, I am getting back to that level and hopefully in the next week or so I can keep doing that."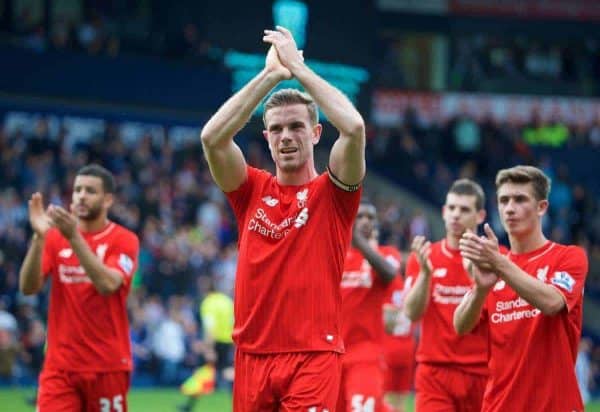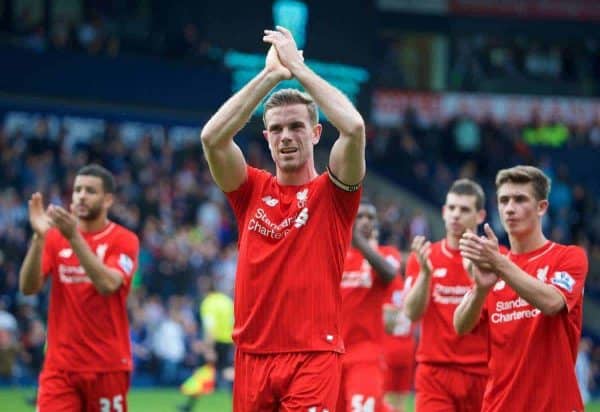 Henderson was not keen to talk about Hodgson's squad selection, preferring instead to focus on the friendly against Portugal – seemingly unaware the 23-man squad has to be finalised two days before it.
"I think there's no-one safe, really – maybe one or two – but everyone is fighting for place on the plane and I am no different," he said.
"Obviously I have been injured for a long time but I am working hard, I am trying to get back to the level that I was before I've been injured this season.
"I'll keep continuing to do that and if the manager wants us to be in the squad then I'll be over the moon. If not, then I need to get ready for pre-season."
One of the main talking points is in attack, with Daniel Sturridge yet to recover from a calf strain and 18-year-old Marcus Rashford having made a dream debut.
The Manchester United striker scored inside three minutes and was named man of the match in Sunderland, offering Hodgson what he called a welcome "little headache."
"He's a very good player, a good all-round player," Henderson said of Rashford.
"He has got everything in his locker as well and he's only 18.
"But he has done that in the Premier League this season for a lot of games. He's looked very mature, playing with no fear and hopefully he continues to do that.
"I think he'd be ready [for the Euros], yeah. I think tonight was a big test for him, making his debut, and he took to it, to be fair.
"Again, there's a lot of good players in the squad, a lot of good strikers, so anyone can be in the 23, but I am sure he has given himself the best opportunity to be in it."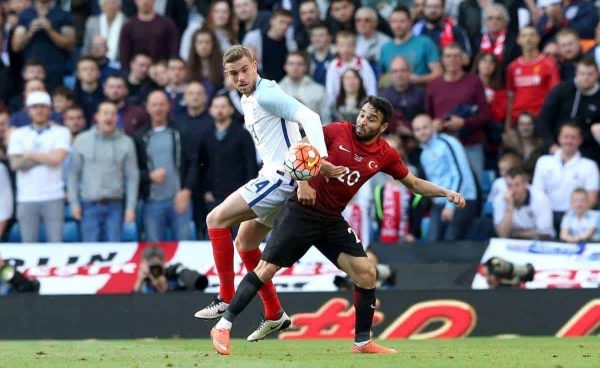 Henderson is excited by England's attacking strength in depth, saying each of them have "something unique about them".
It offers Hodgson flexibility in France and, even if the teenager does not make the cut, the midfielder believes Rashford's fearlessness should inspire the group.
"We've got a lot of young players in the squad, but I think that can be a good thing," Henderson added.
"When you're playing with no fear and just go out and enjoy playing football, like Marcus did, then I think that can be a real positive."