Jurgen Klopp defended Daniel Sturridge after the England striker headed straight down the tunnel following Liverpool's 3-1 Barclays Premier League defeat at Swansea.
Sturridge failed to acknowledge the Liverpool fans at the final whistle of a game which was the club's first on British soil since an inquest ruled that 96 of their supporters were unlawfully killed at Hillsborough in 1989.
The 26-year-old has not been an automatic starter in recent months and has hinted that he could leave Liverpool if he does not get first-team football under Klopp.
Sturridge was left out of the Liverpool side which lost their Europa League semi-final first leg at Villarreal 1-0 on Thursday, and he must wait to see if he will start this week's return game.
After the Swansea defeat, Sturridge posted on his official Twitter account: "Absolutely gutted. Thanks to the fans for travelling and supporting us. God willing Thursday will be a better result."
Sturridge played the full 90 minutes at the Liberty Stadium and appeared dejected at the end as he trudged off the pitch alone.
"If somebody forgot to say something to the fans then it's my fault," said Klopp when asked about Sturridge's exit.
"It is nobody else's fault.
"If you think we ignore the fans it's not what we wanted. I went too immediately.
"Hopefully our fans know how close we are to them.
"After a game like this if you want to leave, if you want to go…you [might] want to rest and recover and do a lot of things."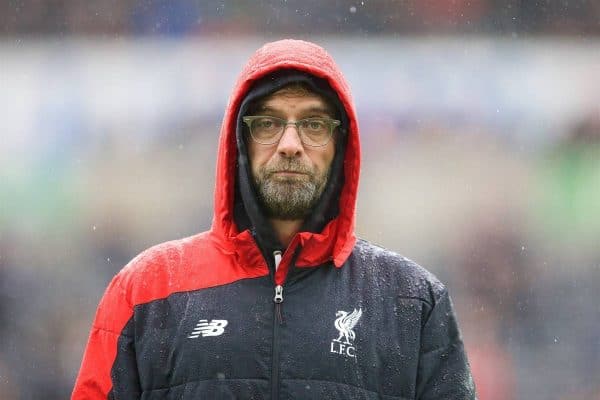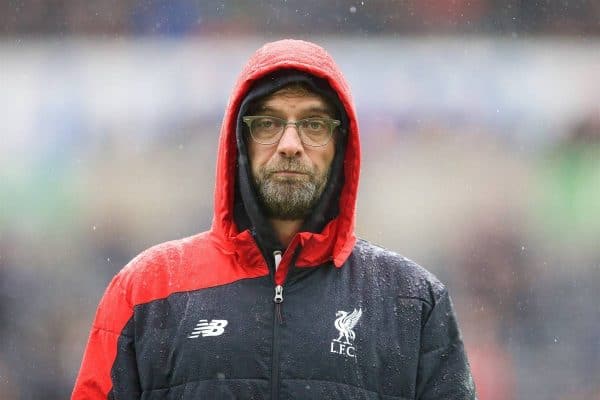 Sturridge drew a blank against Swansea after scoring in his previous four Premier League appearances, and his fitness does not appear to be an issue before the Villarreal return.
"If he feels something I said he should give me a sign," said Klopp.
"He said he wanted to play the 90 minutes and it's no problem.
"He did not play on Thursday and it's four or five days until Thursday again. He's good."
On the game itself which was Liverpool's first defeat in six league games, but one which harmed their hopes of European qualification through a high Premier League placing, Klopp added: "We tried to bring fresh legs in as we have done in the last few weeks.
"But I am only frustrated because we could have played better.
"If we had played a bit nearer to 100 per cent it would have been completely different.
"The first two goals were too easy, they deserved the win and we deserved the defeat, but our performance was responsible for that and we have to recover and prepare for a big game."