With Liverpool's crucial Europa League semi-final second-leg clash with Villarreal on the horizon, plans are in place to make Anfield an incredible sight again.
Volunteers are wanted ahead of Thursday's showdown on Merseyside, and will be tasked with laying out cards on the Kop for a mosaic that will remember the 96 fans who died at Hillsborough 27 years ago.
Thursday will be the first time Anfield has hosted a game since the Hillsborough inquest verdicts ruled that those who lost their lives in the disaster were killed unlawfully.
The semi-final game is sure to be an extremely emotional occasion because of that, after what has been such a long but brave fight from the families of the victims.
For anybody who may be interested in volunteering in the laying out of the mosaic, you can email mosaic organiser Andy Knott at [email protected]. You would need to be available on Thursday morning at Anfield.
Following the incredible pre-match scenes that greeted the team bus for the visit of Borussia Dortmund last month, there are also plans for much of the same this week.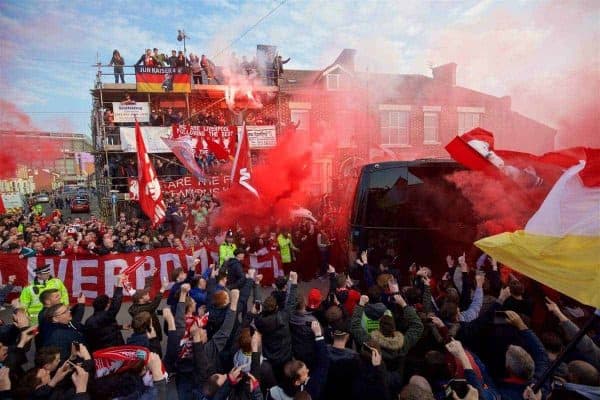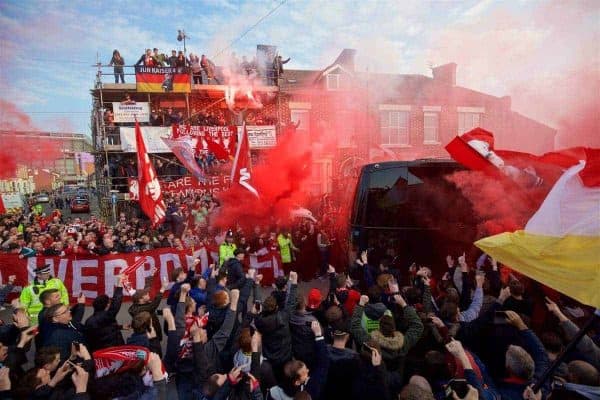 Supporters will gather outside the King Harry pub on Anfield Road from 6pm, in order to cheer the team as they arrive at the ground.
The Anfield crowd has a history of acting as a 12th man on big European nights, with the remarkable 4-3 triumph over Dortmund a perfect example of it.
With Liverpool trailing Villarreal 1-0 from the first-leg, an intimidating atmosphere must be created, in order to help the Reds reach their first European final since 2007.