Liverpool manager Jurgen Klopp still rues dropped points which have cost his side the chance of a top-four challenge but the season could yet finish on a high with victory in the Europa League.
The German has guided the club to two finals since taking over from Brendan Rodgers in mid-October but has come up short in the Barclays Premier League for a number of reasons.
Very soon after arriving he had to deal with a crippling injury list – which at one point saw 10 first-team players sidelined – and also numerous extra matches to fit in with a run to the Capital One Cup final, FA Cup replays and an extended European campaign.
Klopp has just racked up his 50th match in charge of the club – achieving it in a time considerably faster than anyone else – and Wednesday's Europa League final against Sevilla in Basle will be the 63rd and final game of the Reds' season.
And while the League Cup final could have gone better, losing to Manchester City on penalties, and Premier League performances could have been more consistent, on the whole the Liverpool boss is satisfied with the last seven months and optimistic about the future.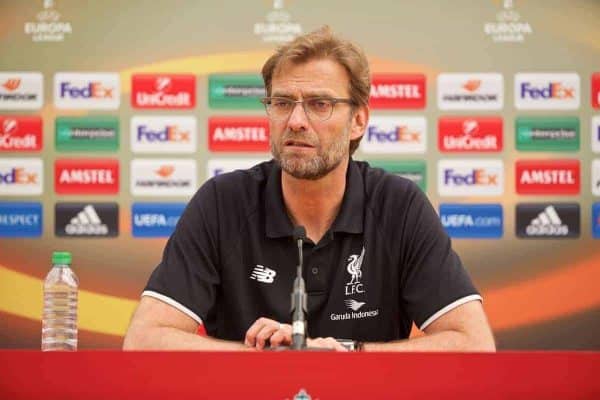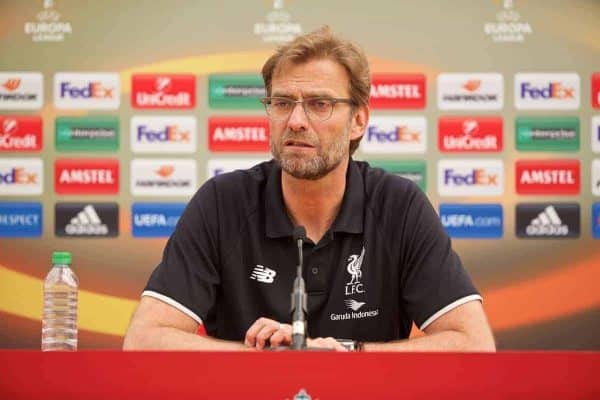 "I'm not sure it could have gone better in terms of relationships with the players, the club and the fans," he said.
"It's been better than I could have imagined but we could have had more points.
"When you see how close the table is (Liverpool are six points behind fourth-placed City) I think about dropped points and where we would be with three or four more points.
"It could be better but it's okay. We will go to the final and see where it ends.
"We haven't had the chance this year to be champions of the league.
"We could have had a chance of top four but because of the number of games and the injuries we couldn't get enough points.
"If you cannot be one of the best four teams, you still have to develop and that's what we did.
"We have to use each experience from this year for next year.
"It's a good atmosphere around Liverpool FC. That makes me optimistic."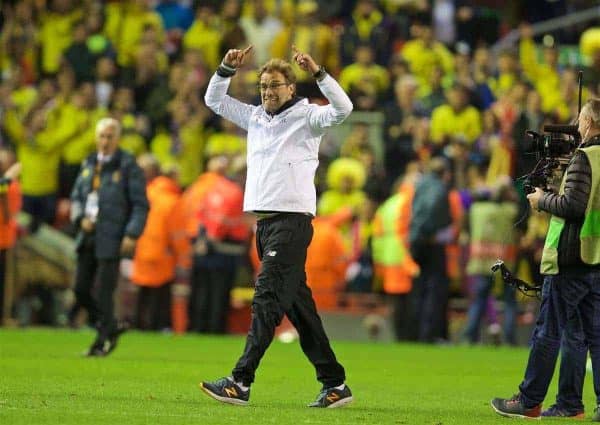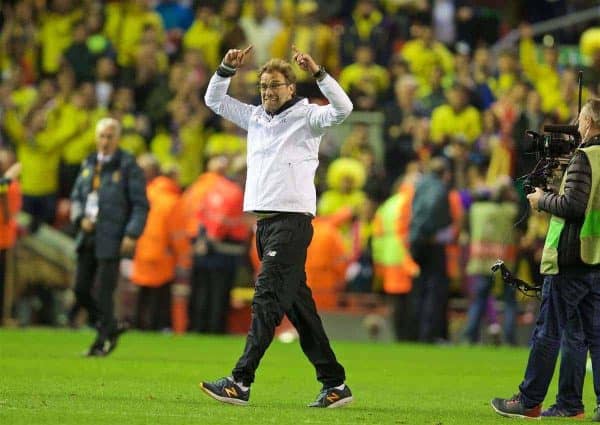 Victory in Basle would secure the club's first trophy in four years and first European silverware since the famous 2005 Champions League final in Istanbul.
That would represent a considerable improvement for a side which appeared to be going nowhere under Rodgers.
Klopp has been rewarded for taking the Europa League seriously but knows they still need one more big performance, having overcome deficits against Borussia Dortmund and Villarreal, to reach the final.
"I told the boys in the beginning before we played for the first time in the Europa League 'around 148 teams started this tournament, only 10 to 15 can win it and Liverpool are one of these teams so let's try it'," added the German, whose side travel to West Brom on Sunday.
"It's only about winning and now we're in the final and we have the same target.
"We will need to be good in the final. There's no chance to win it with only 60 per cent of our quality.
"We've shown what we're capable of and shown what we have to do minimum.
"It's an outstanding opportunity for us. We will be ready 100 per cent. We have to create an atmosphere in the team that everyone is able to enjoy this game.
"If you only feel pressure then you have no chance."