Liverpool strikers Danny Ings and Divock Origi are both ahead of schedule as they battle injuries, but the club are remaining cautious with their return.
Origi injured his ankle following a poor challenge from Everton centre-back Ramiro Funes Mori in April, while Ings has recently returned to full training after six months out with an ACL injury.
Both could return at a crucial stage in the Reds' season, as Jurgen Klopp prepares his side for their last two Premier League clashes and the small matter of a Europa League final.
But speaking to reporters on Tuesday afternoon, Klopp insisted that the club take things "day by day" with the pair, along with captain Jordan Henderson (knee).
"[Origi] is already training, not with the team, but like Hendo, he's on the pitch, he's running, he's passing and all this," he explained.
"It's the same like with Hendo: day by day. We don't have to make a decision.
"He's [back] quicker than we thought, like it was with Emre [Can], a really good job from all the therapists and the coaches.
"But we cannot force it, we take what we get.
"In this moment he is on a good way, a better way than maybe expected the day after the injury, but if the time is enough until next Wednesday, I don't know."

Ings' speedy recovery has taken everyone by surprise, with the 23-year-old praised for his commitment to his rehabilitation, and his contributions in training on his return.
Addressing Ings' fitness, Klopp even hinted that the former Burnley man could make his squad for Wednesday night's home clash with Chelsea—though it remains unlikely.
"What can I say? Danny is healthy. He cannot be [match] fit in a champion way, not 100 percent fit of course, but he's in a really good way," he continued.
"We will see what happens. For tomorrow, absolutely not. Maybe, maybe [he can be in the] squad, if it makes sense—I'm not too sure.
"We will see the progress over the next few days.
"His first session on the pitch was like he was never away, but then his body shoots back the next morning.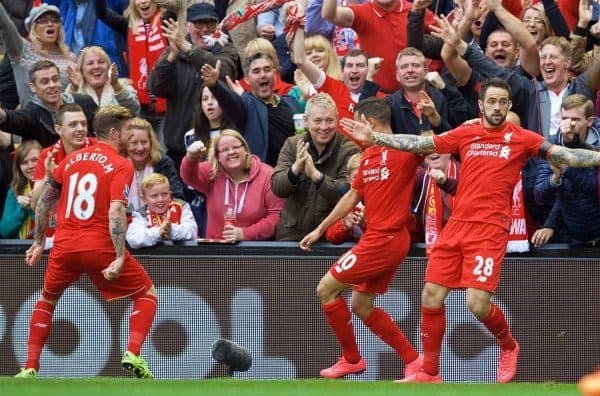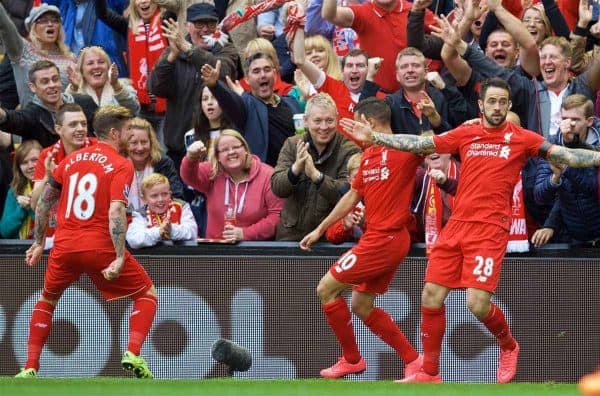 "Getting up, it's not too easy because it's a completely different intensity in this kind of training than before.
"We have to see how he reacts to all our training sessions, but he's really in a good way.
"I think it's a really good situation because he will be 100 percent when we start for the pre-season, that's great.
"I'm pretty sure Ingsy sees it a little different because he'll think, 'If it was one or two weeks longer this season, then I could have played for sure.'
"So that's how it is. Maybe it's not enough time for him, but next season, we'll have a lot of fun with him for sure."
As Klopp suggests, Ings is likely to take things slow in terms of returning to the first-team squad, with the No. 28 taking a pragmatic view to his long-term fitness.
But the possibility of either Ings or Origi making an appearance for the end of the season is a hugely encouraging one.