Liverpool academy striker Jerome Sinclair is believed to have signed a four-year deal to join Watford on the expiry of his Reds contract.
Sinclair became Liverpool's youngest ever player when he came off the bench in over West Bromwich Albion in the League Cup in 2012, just six days after his 16th birthday.
But his progress has stalled since that landmark outing, and after reaching five senior appearances for the club, the striker found himself at an impasse heading into the summer transfer window.
Now, with his contract set to expire at the end of June, Sinclair has agreed a deal to join fellow Premier League side Watford.
Sinclair has signed a four-year contract with the Hornets, and will arrive alongside new manager Walter Mazzarri.
Sinclair's representatives, Colossal Sports Management, announced the move on their official Instagram page, describing his switch as a "brand new beginning."
"His aim is to try and achieve greatness and bring joy to the Watford fans and take the club as high as possible," they write.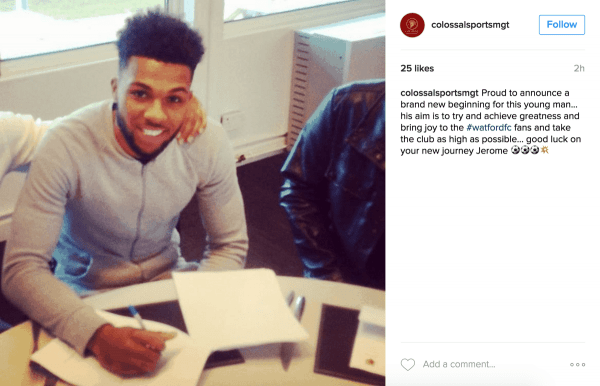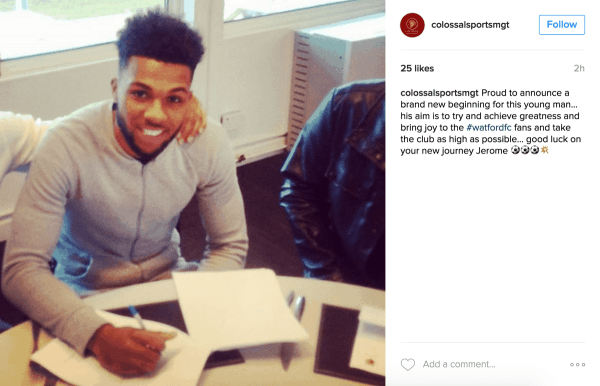 This deal should come as little shock to Liverpool supporters, with Sinclair heavily linked with a move to Vicarage Road in January.
But Watford's bid was rejected, having fallen short of the Reds' £3 million valuation.
Sinclair's move to Watford could lead to a tribunal hearing to determine the level of compensation Liverpool are obliged, similar to with Danny Ings' move from Burnley last summer.
Speaking in January, Klopp expressed his disappointment at the shift in focus for young players, with many now prioritising wages over development.
"As a club you cannot make younger players happy. That is not possible. It is not the first job," he said.
"Like in normal life if it is not easy for you to be happy then no one can help you.
"But what we try to do is create a situation where younger players know it is not important to get the highest wages in your life in the first year of your career.
"It is more important to get the real education and that is what we want to try."
Klopp also described Sinclair as a "real talent," but questioned his physicality as a problem in making the step up to Premier League football.
Sinclair now has the opportunity to disprove this, with the 19-year-old vying for a starting role with the likes of Troy Deeney and Odion Ighalo.