Spanish football expert Karl Matchett takes a look at six under the radar players that Liverpool could target from La Liga.
It's become a recurring theme for foreign Liverpool managers to target players from their home nation, with Gerard Houllier typically looking to French or France-based players for new recruits, Rafa Benitez doing the same with Spanish players early in his reign and now Jurgen Klopp already raiding the Bundesliga.
Joel Matip and Loris Karius are the first two confirmed additions from Germany to join Klopp's latest Anfield revolution, but the smart money is on there being plenty more over the next two or three transfer windows as the boss opts to sign players he knows well and is sure about finding value from.
It would be a trick missed, however, for Liverpool not to keep casting their net wider around Europe and La Liga remains a hotbed of talent, not just at the top clubs who have once more dominated Europe but also further down the league table.
There, the next wave of national team prospects are already flourishing and, importantly, transfer fees can look a little more affordable than the sums the Reds have handed to Southampton in recent years.
Here are half a dozen names that bear watching and would certainly serve a purpose at Liverpool, not with a mind to sign all of them, of course, but each having their own abilities and characteristics which would make them smart signings in isolation.
We're not identifying the well-known names who could obviously boost the Reds squad, the likes of Mateo Musacchio or Ignacio Camacho who have already been linked with potential moves, but some of the as-yet more unknown players to those without a close eye on La Liga.
Jorge Mere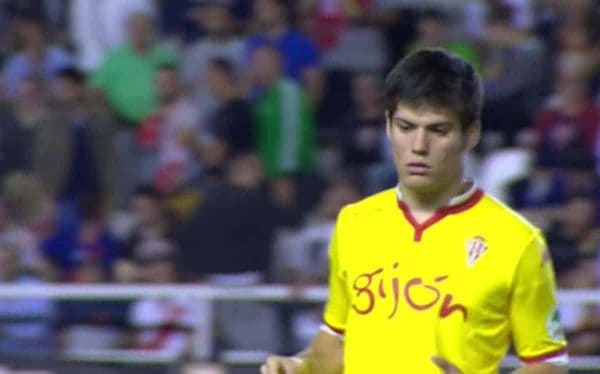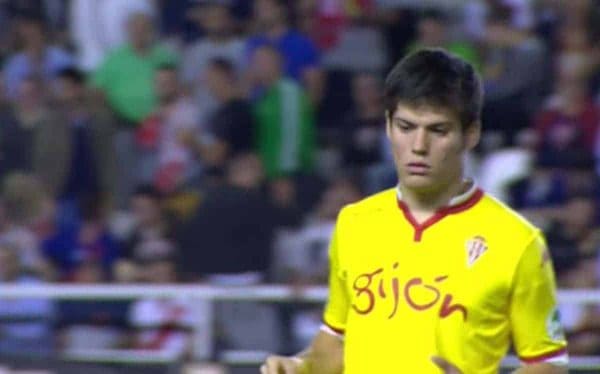 First up is Sporting Gijon central defender Jorge Mere, a teenager who has just enjoyed a breakout campaign with the Asturian side who narrowly avoided relegation. Former Barcelona defender Abelardo is now the head coach and put his faith in the youngster, who repaid him with him some outstanding displays over the season.
Mere's strengths include his composure in possession, good recovery pace and a reading of the game beyond his experience, and though he naturally makes mistakes as a young player in a key position, the fact he had the mental strength to deal with the relegation battle and be one of the vital cogs in avoiding the drop speaks volumes of his ability to take challenges in his stride.
At just 19 he's already seen as the future of the Spanish national team by some and it wouldn't be a surprise to see him snapped up within a year or so by one of the bigger sides in La Liga. Barcelona are already watching him and his price tag will only soar accordingly.
Mikel Oyarzabal
https://www.youtube.com/watch?v=mVKF2O3fiSY
If Liverpool only go for a single player on this list, Mikel Oyarzabal should be the one.
The Real Sociedad left winger is a absolutely fantastic talent, combining prodigious work rate with being a direct runner, a skilful one-on-one attacker and being possessed of a natural inclination to attack the far post.
It's inevitable that comparisons with former Txuri-Urdin winger Antoine Griezmann will be made and, for once, they're pretty accurate; Oyarzabal runs the line in the same way the now-Atletico Madrid forward used to, while also being more than capable of affecting play infield.
Oyarzabal, 19, has already featured in attack more than once, again as Griezmann did, but we won't let the comparisons go too far—the Basque wide man could yet develop his game in a number of ways, from a wide forward to an aggressive runner from deep. He is a complete talent and whoever signs him up, if they do it in the next year or so before he has the chance to shine in Europe, will land a bargain.
Alfred N'Diaye
If the name sounds familiar to Premier League viewers, here's why: Alfred N'Diaye had a spell at Sunderland in 2013-14, where he didn't exactly shine, but also wasn't given much opportunity to do so.
Now at Real Betis, he's an absolute monster of destruction in their central midfield, much in the same way Momo Sissoko used to be for Liverpool in the late 2000s. N'Diaye is all outstretched legs, chasing back making recovery tackles and laying the ball off simply in midfield, is possessed of a great engine and loves to surge forward from deep aiding counter-attacks.
There's no pretending he's a refined technical specimen, he's simply above average in that category and wouldn't be considered a top-class starter for a team with title aspirations, but as a squad player in a Premier League team to specifically combat possession-based opponents? He'd be a tremendous addition at a low cost.
Brazilian team-mate Petros, his partner in central midfield, is largely the same, a little better on the ball, fiercely aggressive in winning the ball back, but also a year older at 27.
Pablo Fornals
Over at Malaga, the oft-linked Camacho missed the first half of the season due to injury, giving Pablo Fornals a regular chance to be involved. Fair to say, the 20-year-old took his opportunity well and played a reasonable part in the Andalucian side's season, often as substitute but also trusted as a starter.
He's a controlling, deep-sitting midfielder who can exploit spaces between the lines, not yet as aggressive in winning back possession as he'd need to be as a regular part of a two-man central system—and for that reason at times is used from the right, with Malaga usually favouring a 4-4-2.
Fornals has talent, plenty of it, and at 20 he still has lots of growth in his game. He wouldn't be close to a regular starter at this point—he only played around 1,200 minutes this season—but the promise is there that he could be an extremely fine playmaker from midfield in the years to come.
Mauricio Lemos
Our second centre-back on the list, Mauricio Lemos only signed for Las Palmas in January, from Rubin Kazan, but his performances in the second half of the season in La Liga have already alerted plenty of bigger sides to his ability.
A 20-year-old Uruguayan, he's a more refined defender than the likes of compatriots Diego Godin or Josema Gimenez, but no less aggressive for that.
Barcelona are said to be interested—but there aren't many centre-backs they're not linked with at present. Lemos is a little impetuous in the challenge and hasn't proven the most dominant aerially, but his control of defensive situations is impressive and positionally he makes life very difficult for attackers.
Adrian Marin
Welcome to the new Jose Gaya, who was the new Juan Bernat, who was the new Jordi Alba. Yes, Spain's penchant for producing ridiculously quick, offensive-minded wingers-turned-full-backs has struck gold again, this time at Villarreal.
Adrian Marin worked his way into the team with surging runs from deep, a great ability to link play as he moves up the field and some fierce challenges—but his strength is definitely in offensive work at present, not defensive.
He needs time to develop that part of his game, but aged 19 and in his first senior season, that's to be expected—and there's no chance he doesn't impress and improve with further game time.
Seen anyone else Liverpool should keep their eye in La Liga or elsewhere in Europe? Let us know in the comments.