With Southampton forward Sadio Mane strongly linked with a move to Liverpool, we get the lowdown on the 24-year-old from a Saints supporter.
Recent reports have suggested that Mane could be a summer acquisition for the Reds, in an part exchange deal that would see out-of-favour youngster Jordon Ibe head to the south coast.
The Senegal international scored 15 goals in 43 appearances for Southampton in 2015/16, four of which came against Liverpool.
He bundled home a late equaliser in the 1-1 Premier League draw at Anfield last October, scored an early header in the Reds' eventual 6-1 win in the League Cup and then inspired his side's comeback with two goals in their 3-2 win at St Mary's in March.
It would certainly be an interesting piece of business by Jurgen Klopp, but Mane does appear to be dividing opinion among Liverpool supporters.
We got the inside track on him from Saints fan Chris Rann, who runs the excellently-named 'George Weah's Cousin' blog.
Hi Chris. It's obviously been a tumultuous summer for Southampton already, with Ronald Koeman now confirmed at Everton. Do you think Mane will stay depending on who is the new manager?
In a word, no.
Mane is hot property and it is inevitable that somebody with a big cheque book will likely make an offer that would be difficult for Saints to turn down. We are all too used to our players seeing something 'better' at a club like Liverpool despite them finishing below us and not qualifying for Europe.
The cynic in me says it is purely money related, but I can also see the pull of playing for Liverpool, especially with Klopp now at the helm.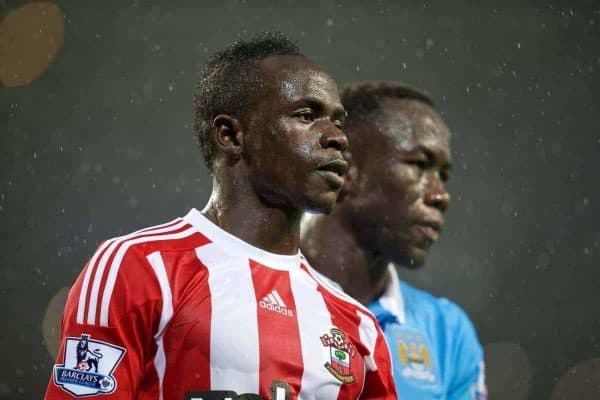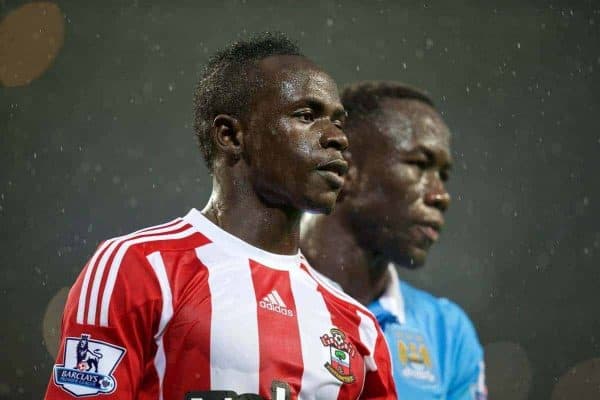 Koeman's long drawn out move to Goodison could have a serious impact on this. Mane is believed to be one of a handful of players who aren't the Dutchman's biggest fans.
In fact, the Senegalese is said to have referred to Koeman as an 'asshat' after being blamed for a defeat. This could mean that Koeman's exit would have a positive sway on Mane's decision, but I'm sceptical to say the least.
Assuming he does join Liverpool this summer, what are his strengths and weaknesses?
His strengths are clear for anyone who has watched him. He has pace and skill matched with the ability to finish. When he runs at defenders they panic, and that is an asset to any team. On his day, he is a match-winner and a world-beater, but the key to that claim is 'on his day'.
His clear weakness is consistency. When it isn't 'his day' he can drift out of games, and on occasions his finishing ability completely deserts hims. This could just be a confidence thing, and he strikes me as a shy and unassuming character. He also has the odd lapse in discipline, both on and off the pitch. Time-keeping appears to be an issue and his tackling can be wayward.



He strikes me as someone who is unplayable on his day – Reds supporters saw that last season – but can blow and hot. Is that fair, or am I showing that I haven't watched him regularly enough?
Absolutely fair, as alluded to in the last answer, but remember he is still young.
He's not the finished article yet and it could be safe to assume that he is going to get even better. If he finds a level of consistency then he is yet another gem unearthed by Saints who should be looking to play in the Champions League.
If he is not comfortable with Koeman's disciplinarian approach, he might flourish with Klopp's nauseating hugs and ego-boosting.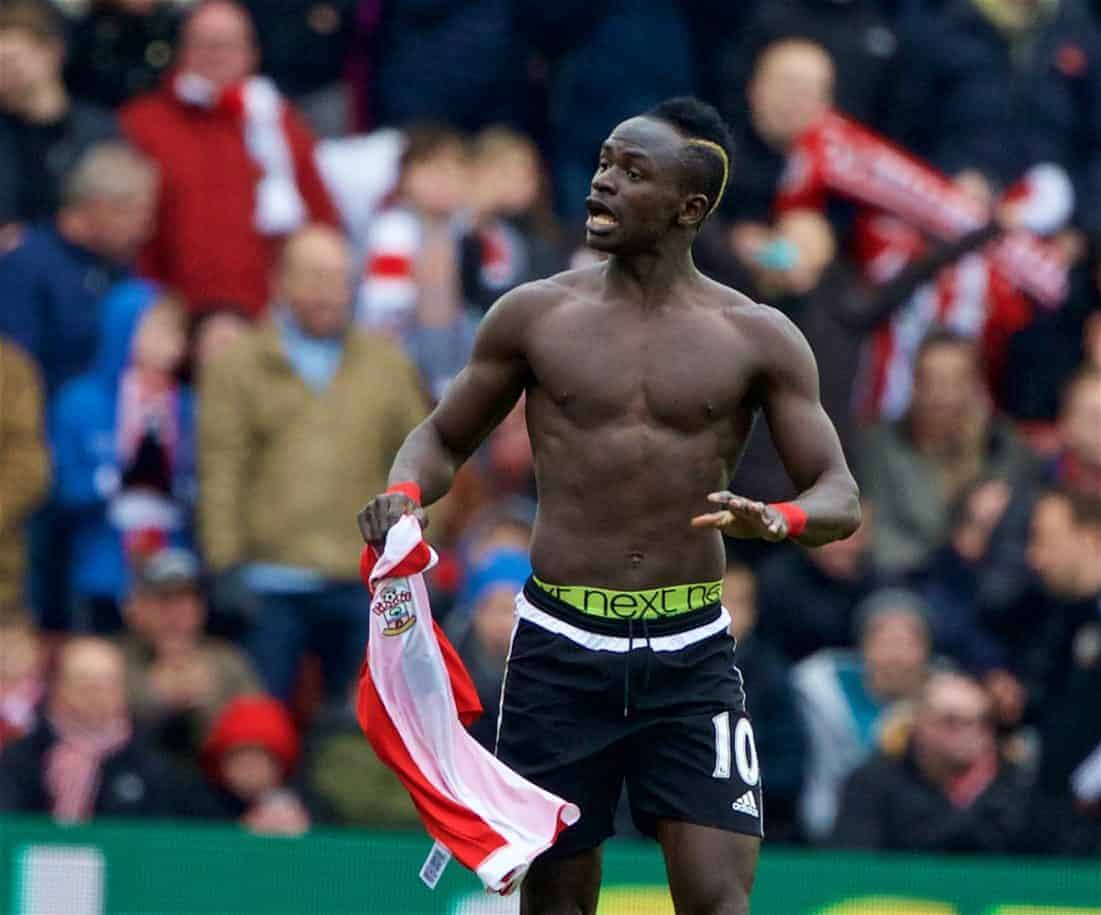 I'm confident he is destined for the top, and in truth I think he is better than any wide player/second striker you have at Liverpool currently.
Do you see him as someone who could fit into Jurgen Klopp's preferred 4-2-3-1 formation? And would he be someone capable of taking the team to the next level?
I certainly do. He can play in any of the four forward positions. If you played him in the support three with Coutinho and Lallana, with Sturridge up top, that would be an exciting and potent combo.
On a separate note, how do you think former Saints players Nathaniel Clyne, Dejan Lovren and Adam Lallana have done since moving to Anfield?
You mean 'The Good, the Bad and the Ugly'?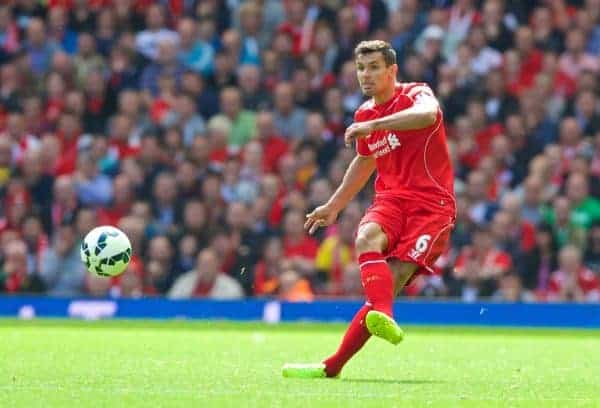 Clyne is a very good right full back, I think he has had the most comfortable transition, Lallana has taken time to settle, but I think that you are starting to see glimpses of how good he was for us. Lallana requires patience and in that respect Mane would be the same, they can frustrate at times, but they can also dazzle.
As for Lovren, there's been some brilliant schadenfraude for Saints fans as he appears to have become a calamitous liability at Anfield. Karma for his arrogant and disrespectful behaviour in leaving Saints. Asshat.
* Thanks to Chris for his answers for us.