The criticism that came Jordan Henderson's way after England's 0-0 draw with Slovakia was both bizarre and distasteful, and proof of the biased, stubborn nature of the modern football fan.
I'm a very laid-back football supporter. It takes a lot to genuinely rile me.
I like to think I respect people's opinions, and I take any digs at Liverpool or players I like as no less tongue-in-cheek than the put-downs I dish out.
On Monday night, however, something really hit a nerve.
Henderson performed well for England on the whole (yes, his set-pieces were awful) but still an absolute barrage of abuse came his way.
Jordan Henderson could still be out there, chasing his first touch. Offers nothing.

— FK ??? (@fkhanage) June 20, 2016
Someone tell me how Henderson is in an England shirt! Useless

— Billy Burns (@BillyBurns10) June 20, 2016
https://twitter.com/markweekes/status/744996721789394944
Rival supporters couldn't wait to lay into the 26-year-old, many no doubt made their minds up before the game even kicked off, with knowledgeable pundits such as Jamie Carragher and Gary Lineker taken apart for praising his performance on Twitter.
None of it was said in jest. People really meant it, and it left a bad taste.
This includes a number of very close friends, many of whom are Man United supporters. I'm from the south, what do you expect?
Henderson has been an easy target ever since joining Liverpool for £16 million five years ago, and the criticism that comes his way is invariably complete bile.
Unfashionable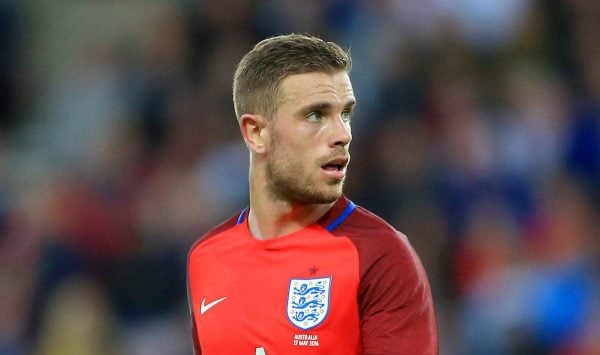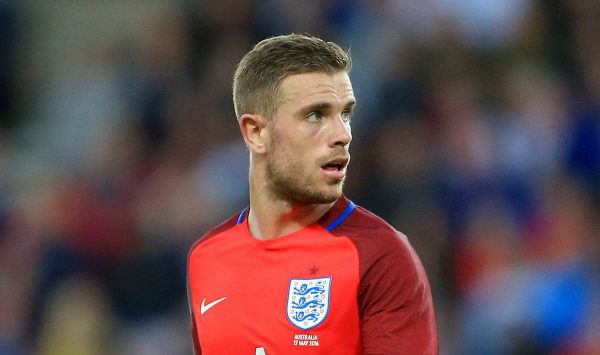 In a modern age of football hipsters and gifted, charismatic foreign players, Henderson isn't remotely cool.
He has an awkward gait when he runs, he falls into the "looks weird, must be rubbish" category that Mamadou Sakho also has a place in, he never looks particularly fluent on the ball and he even has a dull, typically English-sounding name.
Dele Alli, on the flip side, looks the part, is fluent on the ball and his name is cool. Everything he does is lauded by fans and pundits alike, and for every good thing he does, Henderson will have do at least three to gain the same level of recognition.
Alli is undoubtedly a supreme talent, but he has had a poor tournament, and Henderson offered far more than him on Monday. The stats back that up, and most importantly, watching the match with your own eyes should back that up.
The same applies to Jack Wilshere, who has a beautiful left foot and a continental style of play. He was appalling on Monday and was substituted early, but nothing was really said.
Had Henderson performed like Arsenal's injury-prone midfielder, or like Wayne Rooney in his woeful second-half cameo, he may have been forced to leave the country.
Too many supporters are swayed by how players look these days, rather than the impact they have, which is exactly why someone like Sergio Ramos gets far more praise than Diego Godin, who is a vastly superior centre-back.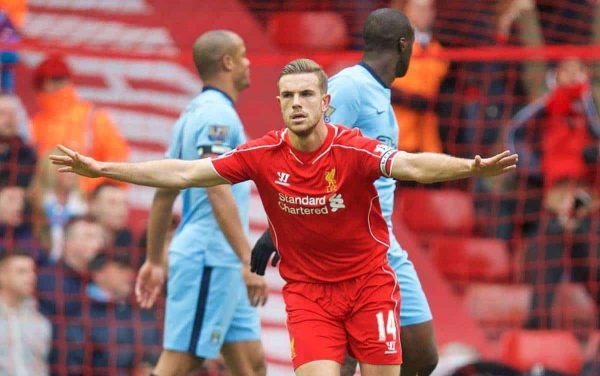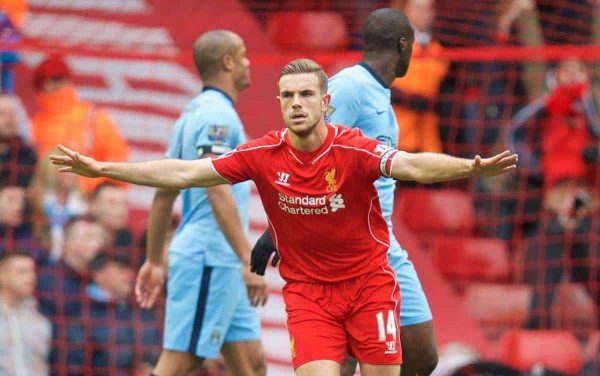 Let's be honest, not many are going to have Henderson's name on the back of their shirt, are they? And he's never going to win end-of-season awards for his performances. But he brings plenty of positive attributes to a team.
He has strong physical presence; he is an endless runner; he reads the game intelligently; his movement off the ball is clever.
Most of all, his ability on the ball is underrated.
The Liverpool captain completed 91 per cent of his passes on Monday, created four chances and saw two well-struck goal-bound efforts blocked desperately by Slovakian defenders.
His pass to Jamie Vardy was sensational, and had it been Alli, Wilshere, Rooney, Joe Allen, Toni Kroos, Luka Modric, Andres Iniesta and many more who had done it, we would never have heard the end of it.
Instead, there was barely a word of praise, from supporters, commentators and idiots alike.
There was something genuinely vicious about the hate that came Henderson's way, and it sat with me more than it ever has before.
Fortunately, I have also witnessed plenty of support for him since, with a number of excellent articles written in his defence.
Not perfect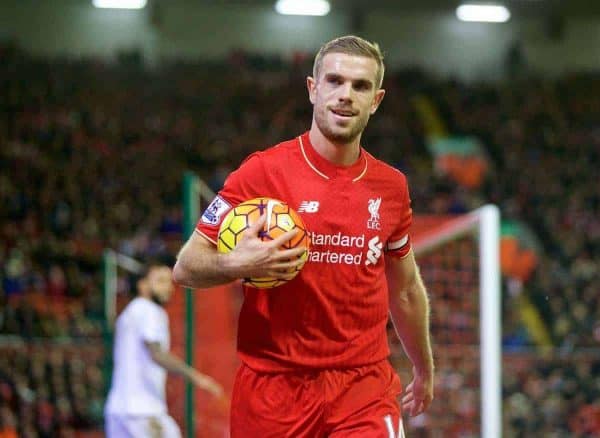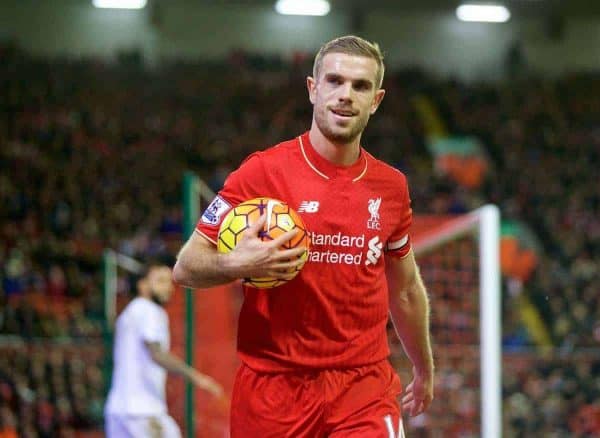 I should stress that I am nowhere near as big an admirer of Henderson as this piece may suggest.
He's undoubtedly a good footballer in my eyes, and was particularly brilliant in 2013/14 – his sending-off against Man City was fatal, but of course people don't remember that – but I'm well aware that he isn't exactly Steven Gerrard.
There are times when he lacks guile on the ball and looks something akin to a headless chicken, and I have real doubts over whether he should be Liverpool's captain.
He may well have to settle for squad role next season, because it is likely that a superior midfielder or two will come in.
Henderson is so much better than many fans would make you believe, though, and he is as harshly treated as any footballer I can remember in recent years.
Darren Fletcher was similarly ridiculed during his Man United days, but he was a really important, effective player for them. But he was unfashionable. Like Ray Parlour. And Ramires. And so on.
Sadly, a vast majority have already made their minds up on Henderson, and will forever see him as an "overrated", "boring" footballer who steals a living for club and country.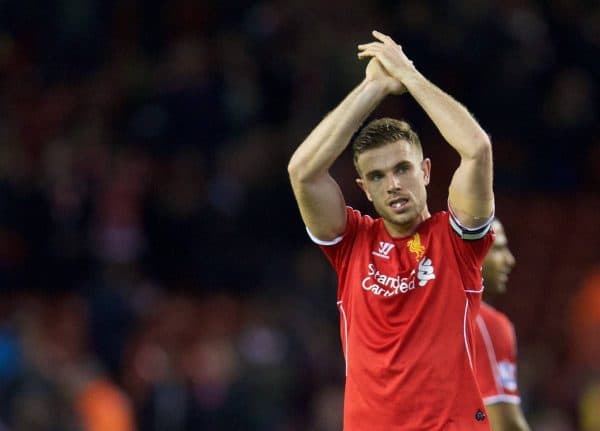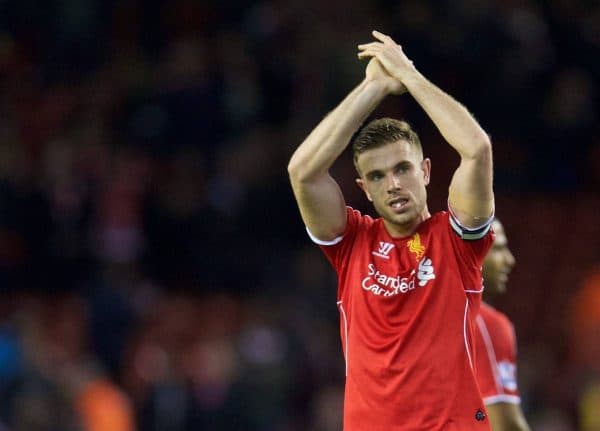 That includes some Liverpool supporters, which saddens me greatly.
I don't for one second expect everyone to agree with everything I say – I once said Robbie Keane would be as good as Kenny Dalglish – but to watch Henderson week in, week out, and still think he's awful, is something I cannot fathom.
He has more assists than any English player over the last three years – not bad for a player who "just runs around" – and Liverpool often look more of a force with him in the team.
I'm well aware that many people will simply have read the above headline and not bothered reading this – they hate Henderson and are too stubborn to change their minds – but I desperately hope I'm not in the minority here.
The Liverpool skipper will never be my favourite player, and he will never be a young Liverpool supporter's idol, but he deserves better.
It was incredible just how delusional, biased and generally unfair the criticism he took on Monday was, and it is time he was appreciated a little more.
Just you wait until Rooney, Alli or even Adam Lallana play an inch-perfect through-ball to Vardy in the next match. The praise will last forever.
If Vardy misses, Henderson will no doubt be blamed by the masses. It's cool to think he's rubbish.