As Liverpool kick off an unusual pre-season schedule, parallels with Jurgen Klopp's previous summer plans should prove encouraging.
Much of Klopp's squad returned to Melwood at the beginning of July, and were greeted by a new face in former Bayern Munich fitness coach Andreas Kornmayer.
Kornmayer was poached from the Bavarian giants in an overhaul of Klopp's backroom staff, with both Ryland Morgans and Chris Morgan departing Merseyside ahead of 2016/17, and the German represents the face of a new regime on Merseyside.
Klopp is set to focus heavily on training, with the Reds' nine warmup friendlies designed to improve fitness and sharpness, rather than performance levels.
This is similar to Klopp's approach to pre-season with both Mainz and Borussia Dortmund, and should provide Liverpool with a positive base for a pivotal 2016/17 campaign.
Training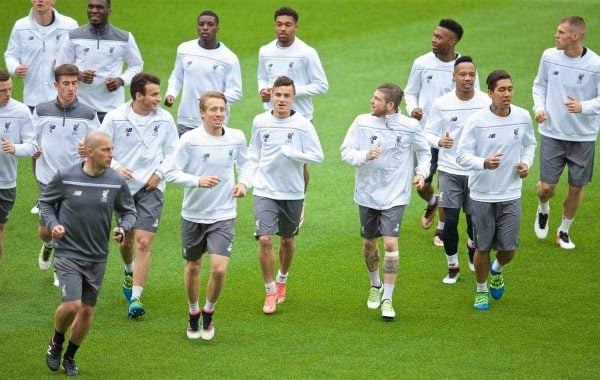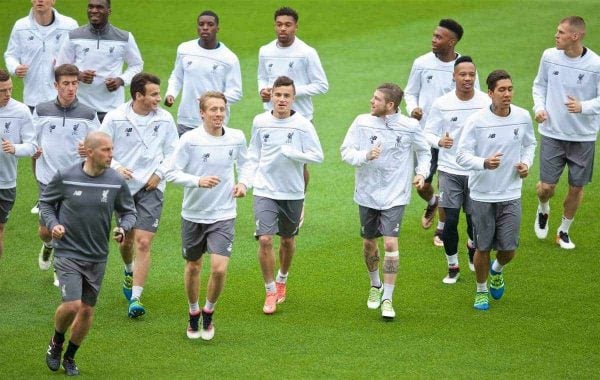 "We will train all the time," Klopp insisted back in March, as plans for pre-season began to take shape—including a trip to the US that could have sandwiched Europa League qualifiers.
The 49-year-old has looked to instil a diligent, hardworking approach so far during his time with Liverpool, but arriving as manager midway through a 2015/16 campaign that took in 63 games, this proved difficult to accomplish.
This pre-season, however, Klopp will be able to implement his tactical vision, starting on the training field at Melwood, and as Elmar Neveling explained in his biography of the former Dortmund manager, this may not be the most enthralling experience for his players.
"Klopp repeatedly interrupted the training drills, making them do them over until they got it right, until they could do it without thinking," Neveling described of Klopp's first pre-season at Dortmund in 2008, evoking visions of George Graham's steadfast Arsenal defence of 1995/96.
"Ingraining training ground routines was vital: Klopp knew that, out on the pitch, if you had to stop to think you lose."
As Kevin Grosskreutz described ahead of Dortmund's 2011/12 campaign, this approach takes a lot out of the players, both physically and mentally: "After the sessions we collapse into our beds totally exhausted. This is unusual for the new boys, but for the old ones nothing has changed: pre-season is always a tough time."
Eventually, this has Klopp's side training "like hyenas," as he explained before the 2013/14 season—a campaign that saw Dortmund finish second in the Bundesliga, as well as reaching the quarter-finals of the Champions League.
Ensuring his squad subscribe to his ideals is essential for Klopp, with this notion of unity serving as the backbone of his tactical approach; working together, on and off the ball.
Team Bonding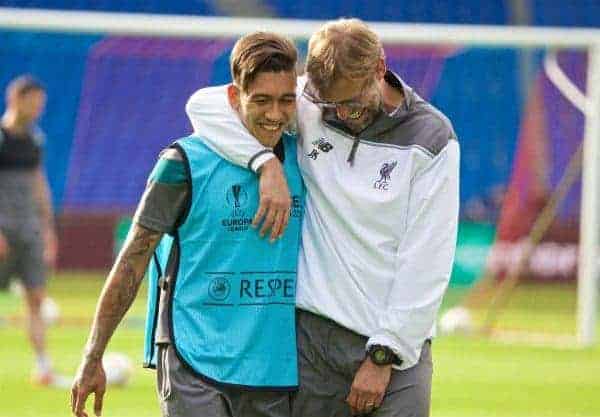 But while his pre-season habits typically involve exhaustive training—as the Reds will find outd out in due course at Melwood, with triple sessions kicking off at 7am—the German also favours a focus on team bonding, as he has previously explained of one summer with his Mainz side:
"You can speak about spirit—or you can live it. [At Mainz] we took the team to a lake in Sweden where there was no electricity. We went for five days without food. They had to do this [he whistles and, using an imaginary fishing rod, casts off]. The other coaches said: 'Don't you think it's better to train playing football?' No. I wanted the team to feel that they can survive everything. My assistant coach thinks I'm an idiot. He asks if we can train there. No. Can we run there? No. But we can swim and fish!

"When I meet one of those players now, from our 'Special Forces', they tell me what happened in the first and last minute and every story in between. Each night in a fucking tent, lying on the roots, you don't forget that. We had to find the next island. The first one there had to make a fire and boil some water. The whole time it was raining. Only five hours it was not and then…a mosquito! How can they live in Sweden? You see the sun and you feel mosquitos! But it was brilliant. We were like Bravehearts. You can stick a knife in me here—no problem. We went to the Bundesliga and people could not believe how strong we were."
In 2011, Klopp's Dortmund took part in a rafting tour as part of their Swiss training camp, and while new signings such as Ivan Perisic and Ilkay Gundogan were able to indulge in an improved community spirit, their manager insisted it wasn't a "team building exercise."
From an outside view, there is already a strong bond in place within Klopp's Liverpool squad, but he will be hoping to ensure a reinforced unity throughout a busy summer schedule.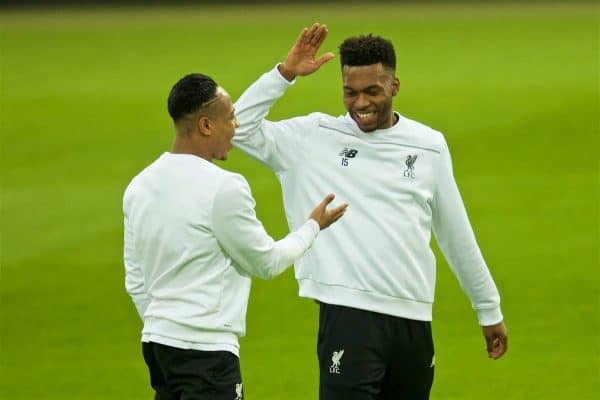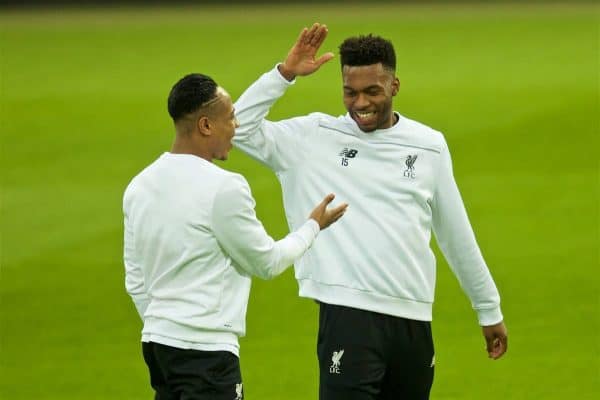 Speaking in March, Klopp looked to assess the players he would have at his disposal after the European Championship, the Copa America and the Olympics, which at the beginning of July have left his ranks depleted.
"It's about training together and if the players aren't there then it's not the same but that's how it is. Let's wait and see how many are there," he said at the time.
"All the time we get in pre-season with all the players together we will use well for sure. Any time is better than no time together."
While tournaments and holidays have made this far from an ideal off-season for Klopp, his insistence that he would make do with what is available is consoling.
But with the likes of Roberto Firmino, Mamadou Sakho, Joel Matip, Sadio Mane and Loris Karius all reporting to Melwood on July 2, he will still have a strong selection available for what is a gruelling schedule of warmup friendlies.
The Schedule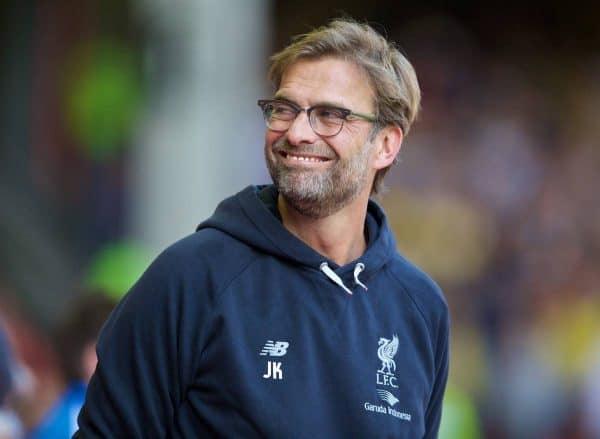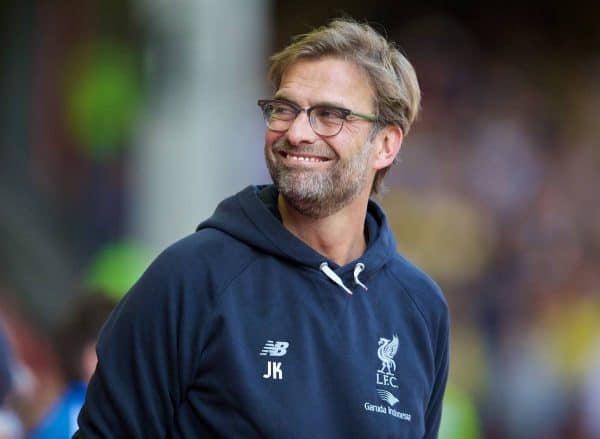 "In all of the pre-season games we will play we will play out full training. So if we play our best in pre-season then I've done something completely wrong," Klopp explained, as Liverpool's pre-season campaign was revealed.
"It's another session, it's not about beating our opponents. I don't care about how big the opponent is we will say nothing about the situation."
Liverpool will take in nine friendly clashes throughout the summer, kicking off with a trip to Prenton Park to take on Tranmere Rovers on July 8, before three other domestic encounters against Fleetwood Town (July 13), Wigan Athletic (July 17) and Huddersfield Town (July 20).
The Reds will then travel to the US for the money-spinning International Champions Cup, facing off against Chelsea (July 27) and AC Milan (July 30), before a friendly clash with Roma (August 1), a Wembley showpiece against Barcelona (August 6) and a return to Klopp's former side Mainz (August 7).
With Brendan Rodgers' side having averaged around six pre-season friendlies per summer during his three years in charge, Liverpool's increased schedule could be alarming for supporters.
But as Klopp's final five seasons with Dortmund show, he has clearly struck upon a winning formula: largely sticking to nearby locations such as Switzerland, Poland and Austria, and organising a busy fixture list.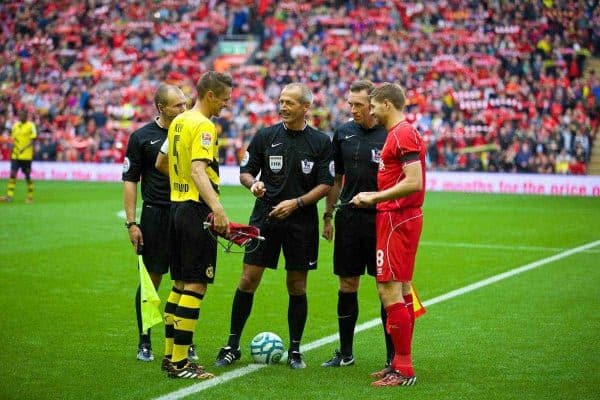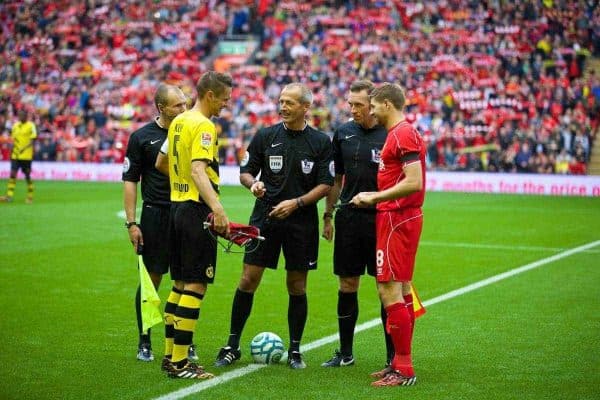 In 2010/11, ahead of Dortmund's excellent title-winning season, Klopp's side played eight friendlies, including a home clash with Manchester City at the beginning of August.
The next summer saw another eight pre-season warmup clashes—including the T-Home-Cup, taking place in Mainz against Klopp's former side as well as HSV and Bayern—with Dortmund going on to seal the Bundesliga title for the second season running.
In 2012/13, Dortmund played nine friendlies, prefacing a successful campaign that saw a second-placed Bundesliga finish.
The following pre-season took in eight friendlies, with Dortmund again finishing second in the Bundesliga in 2013/14.
While Klopp's final season at the Westfalenstadion proved to be something of a disappointment, finishing seventh in the Bundesliga before Klopp bowed out, Dortmund once again played nine friendlies in pre-season, including a clash with Liverpool at Anfield.
Interestingly, one of these 2014 home friendlies came after the beginning of the Bundesliga season, with Klopp arranging a clash with fourth-division side SV Waldhof in Mannheim, allowing his returning World Cup players valuable minutes.
This is likely similar to Liverpool's upcoming clash with Mainz, with Emre Can, Joe Allen, Danny Ward and possibly Sheyi Ojo requiring tuning up ahead of 2016/17.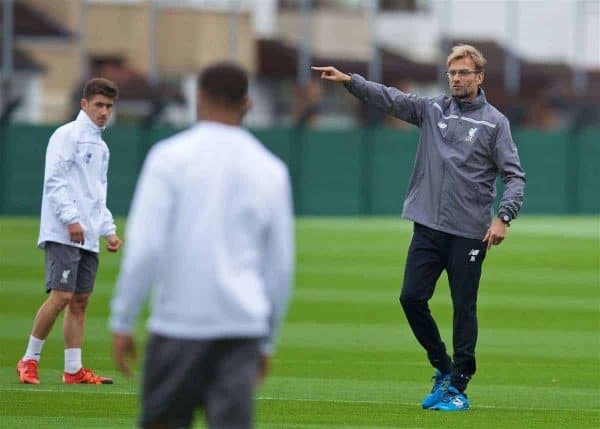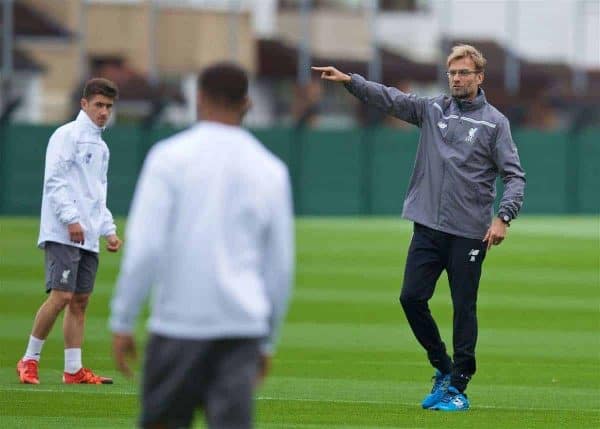 Following the ultimately ill-fated promise of Klopp's first eight months on Merseyside, including a brief top-four challenge and final appearances in the League Cup and the Europa League, much emphasis was placed on the German's inaugural pre-season as Liverpool manager.
Arriving at the club with his reputation preceding him, Klopp will look to bring similar success to Anfield given the requisite time to prepare.
After a demanding off-season for his squad, supporters can hope to enjoy the fruits of their labour.