Liverpool manager Jurgen Klopp is confident his summer transfer business will be a success this season.
Despite missing out on the likes of priority targets Germany forward Mario Gotze and Leicester City left-back Ben Chilwell, the German has brought in seven players at a cost of about £70 million.
Klopp feels not only has he added further quality with goalkeepers Loris Karius and Alex Manninger, defenders Joel Matip and Ragnar Klavan, midfielders Marko Grujic and Georginio Wijnaldum and forward Sadio Mane, but has also brought in the right characters.
"We know more about them than they can imagine," he said.
"We had a long trip with scouting so when you go and talk to the player you have already scanned him.
"The most important thing is how they can play football: talent, skill, potential but then character is very important.
"Could we gather all the information on the character side? No.
"I met all of them before we made the transfer and then it is about feeling the person behind the player.
"We tried to do our best and at this moment we feel quite confident it has worked."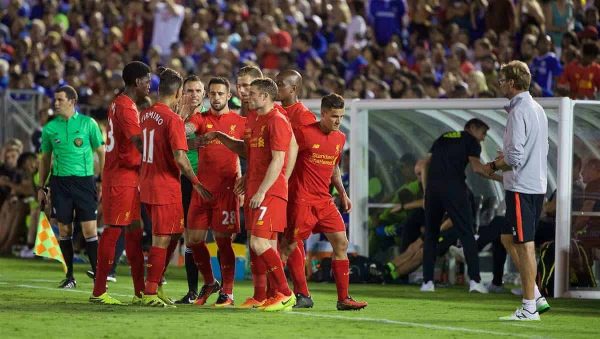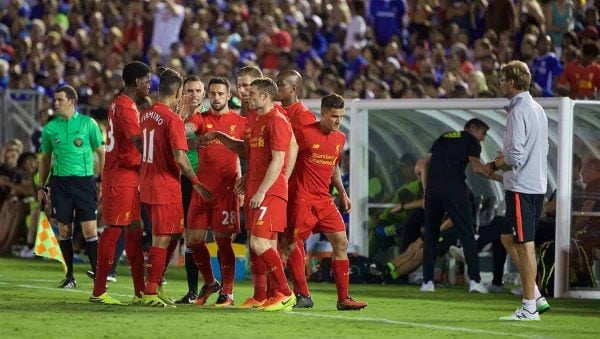 However, Klopp has warned both the new arrivals and the existing members of his squad they have to prove their value to the team and not their individual worth.
"The only chance to come into the team or stay in the team is about performing and doing the job," he told LFC TV.
"It doesn't mean showing your best but showing your best for the team.
"Sometimes it is the same, your best is best for the team but if you only show your best it cannot be the best for the team."
Despite sending home defender Mamadou Sakho after his poor timekeeping infuriated Klopp, the former Borussia Dortmund boss has been happy with how the squad have gelled together in their California training camp.
The players have been undergoing double sessions to work on fitness and tactics and competition for places is high.
"There is a lot of desire and good attitude and the working mentality is good," he said.
"We decided to push ourselves from the inside so we brought only quality in, we had only quality, kept only quality and gave [away] quality on loan or sold.
"If we have players who can only be happy when they start every game it will be difficult [but] if there are problems we will find solutions."