There are a number of Liverpool players likely to leave Anfield this summer, but which club would suit each one down to the ground?
Pre-season training is now well underway, and we can start to look forward to another season of joy, misery and everything else in between.
Jurgen Klopp is piecing together his masterclass slowly but surely, with new signings Joel Matip, Marko Grujic, Loris Karius and Sadio Mane all integrated within the squad, and a few more new faces expected.
There are plenty of players who have no future at Liverpool, however, and Klopp will be keen to move them on in order to generate more transfer funds.
Each player mentioned below is likely to move away from Merseyside in the coming weeks, and we take a look at which club best suits them for the next chapter in their respective careers.
Adam Bogdan – Wigan, Burton or Barnsley

Signing Adam Bogdan from Bolton didn't seem like a wise move at the time, and the Hungarian was shown to be out of his depth on a number of occasions last season.
His catastrophic error against Watford stood out more than most, but another gaffe against Exeter and some soft goals conceded at his near post outlined Bogdan's lack of quality.
The 28-year-old came from a Championship club—he wasn't even a regular first-choice goalkeeper at Bolton—and that is where he belongs.
He recently admitted that he needs a loan move, in order to potentially resurrect his Reds career, but that appears to be very wishful thinking on his part.
A newly promoted club from League One could be tempted to bring him in, but those chasing a place in the Premier League in 2017/18 should not be remotely tempted.
Wigan Athletic, Burton Albion or Barnsley is Bogdan's level.
Brad Smith – Sheffield Wednesday

Of all the numerous youngsters Klopp used in the FA Cup last season, Brad Smith was one of those who often stood out more than most.
The 22-year-old possesses blistering pace and a good final ball, although his defensive deficiencies were exposed on occasions.
Smith's Liverpool future will very much depend on if they sign another left-back to rival Alberto Moreno—a move that would surely see the young Australian deemed surplus to requirements.
A loan move is a possibility too, if Klopp believes he has something to offer in the long term.
Quite whether Smith has the capabilities to make it in the Premier League is questionable, and a move to a higher-ranked Championship outfit makes sense.
Someone like Sheffield Wednesday, who should be chasing promotion next season and have a very good manager in Carlos Carvalhal, would be perfect.
Andre Wisdom – Derby County

There was a time when big things were expected of Andre Wisdom at Anfield, having shone at youth team level for both Liverpool and England.
He made 19 appearances under Brendan Rodgers in 2012/13, but the versatile defender's career has stalled since, and he has failed to kick on.
Two relatively unconvincing loan spells with West Bromwich Albion and Norwich City have come and gone, and there are doubts over his ability to shine in the Premier League
Wisdom's most impressive stint away from Liverpool was with Derby County back in 2013/14, when he appeared 38 times and helped the Rams reach the Championship play-off final.
A return to England's second tier is the most sensible option for the 23-year-old, who is at age where regular first-team football is vital.
Derby may well take him back, and that would great for him.
Martin Skrtel – Fenerbahce

Few Reds players have divided opinion quite like Martin Skrtel, but the arguments look set to come to an end this summer as he moves on to pastures new.
The centre-back has been at Liverpool since January 2008, and while he found some form in the early part of this decade, his standards have dipped noticeably in the last couple of years.
It became clearer by the week that Klopp didn't see Skrtel as part of his plans moving forward, and he is reportedly on the verge of a move to Turkish side Fenerbahce.
That would be perfect for Skrtel, who is past his best and needs to ply his trade in a lesser league.
Lucas Leiva – Besiktas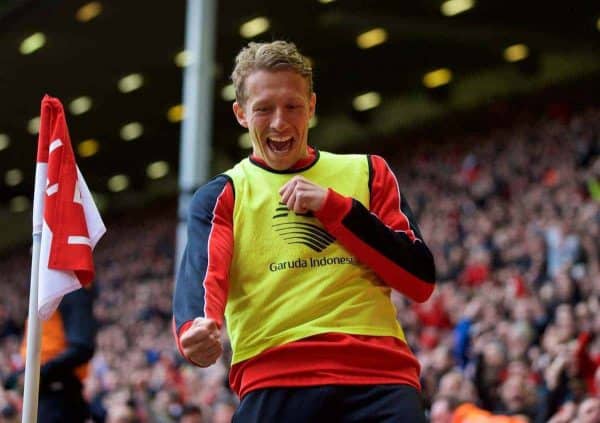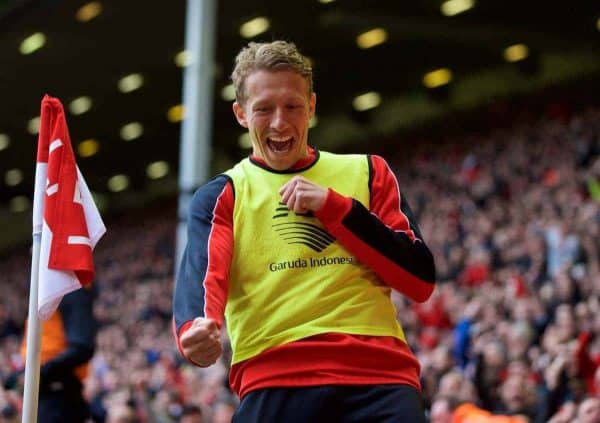 Like much Skrtel, Lucas Leiva has been a very loyal servant to Liverpool, but it is time for a change for both him and the club.
The Brazilian is now the Reds' longest-serving player, having spent almost a decade on Merseyside, and although still only 29, his legs look weary.
The serious knee injury suffered at Chelsea in 2011/12 has forever plagued Lucas, and he ended up being used as an emergency centre-back last season.
There are much stronger options in the middle of the park—most notably Emre Can, Jordan Henderson and Marko Grujic—and Lucas would be a very peripheral figure if he stayed.
A move to Besiktas, as has been mooted, would be a very logical next step for Lucas, with the game played at a far less ferocious pace than the Premier League.
Christian Benteke – Crystal Palace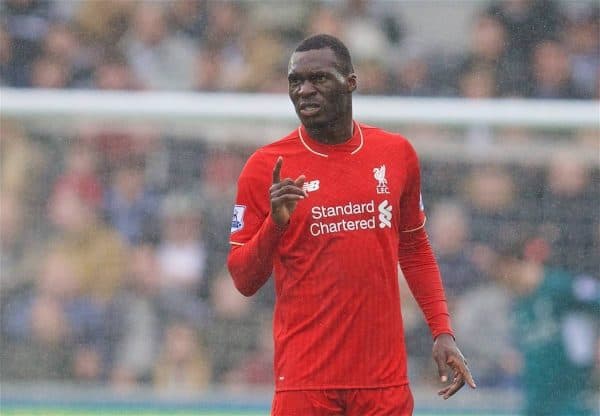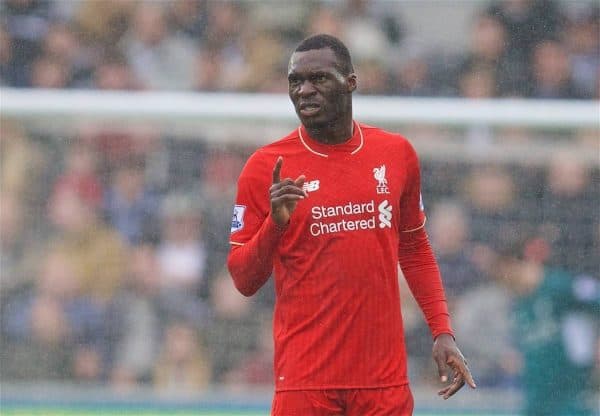 A large section of the fanbase were skeptical when Christian Benteke moved to Liverpool for £32.5 million last summer, and they were right to be.
The Belgian never felt like the correct fit, because of his direct, one-dimensional style of play, and 10 goals in 42 appearances was a poor return for a player who cost so much.
Benteke is far from a bad footballer, however, and in the right system he can be an enormous handful for any defence.
Crystal Palace have made a reported £31.5 million bid for his services, and that would be a superb piece of business by Liverpool.
To all but make back what they paid for him would be beyond our wildest expectations, and for Benteke himself, he will thrive being the main man at a club like Palace.
Mario Balotelli – The Chinese Super League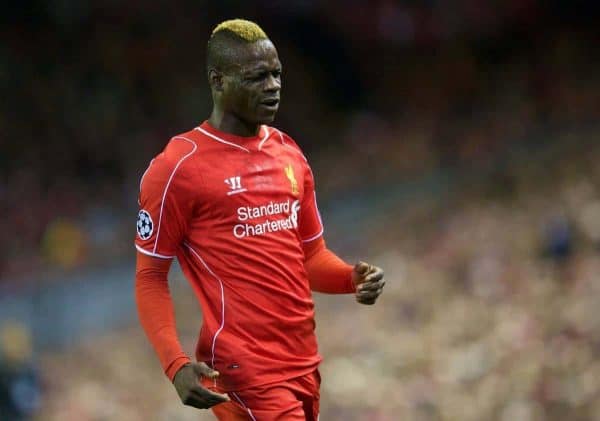 It is easy to forget that Mario Balotelli is still a Liverpool player, having spent last season on loan at AC Milan.
The controversial Italian has returned to pre-season at Melwood, following a poor spell in his homeland, but there is no future for him with the Reds.
The 25-year-old's career is not even close to being fulfilled at present—if he could just put his mind to it, he has the ability to be a world-class striker.
Sadly, he has nowhere near the level of dedication and hunger to make it at the very top level, and it looks as though most top clubs have now given up on him.
It would not be a surprise at all to see Balotelli move to the Chinese Super League, where he will be paid extortionate amounts of money for very little in return.
That is Balotelli's career in a nutshell.
Joe Allen – Sevilla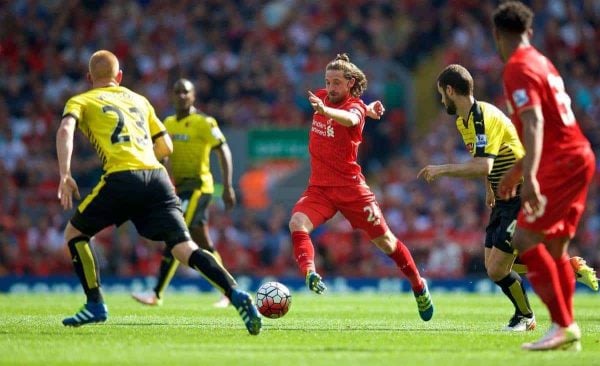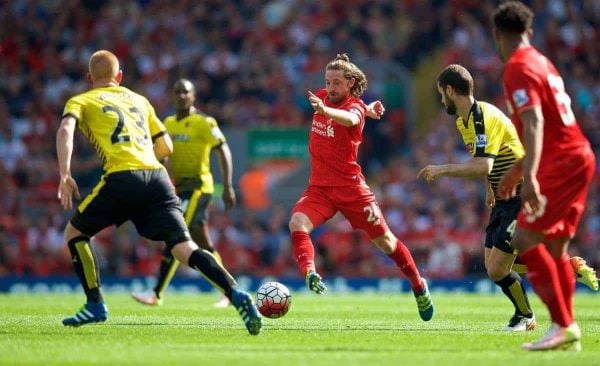 Not many want this to happen, but there is every chance that Joe Allen will no longer be a Liverpool player come the start of the season.
His chances of staying have increased a little in recent days, with Piotr Zielinski and Mahmoud Dahoud's futures still unclear.
The 26-year-old is enjoying a fantastic Euro 2016 campaign with Wales, and that comes off the back of some inspired performances for Liverpool in 2015/16.
If Allen does join another club, he is worthy of being a key man there—something he is yet to achieve during his four years at Anfield.
A return to Swansea feels like a logical move, but he is good enough to start regularly for a foreign club of Sevilla's ilk—he has been linked with a move there in the past.
The hope is that Allen has done enough to earn a new contract with Liverpool, but Klopp has shown in the past that he can be ruthless when it comes to selling players.