Martin Skrtel's eight-and-a-half-year spell at Liverpool has come to an end, and his Reds career was always one that flattered to deceive.
The 31-year-old has officially completed a £5.5 million move to Turkish giants Fenerbahce, as he embarks on a new chapter in his career.
Skrtel found himself on the fringes of the Reds first-team for much of last season, having fallen out of favour under Jurgen Klopp.
His performances grew more and more erratic, and as the vultures circled, it became increasingly clear that his future lay away from Anfield.
Skrtel has had his share of admirers and detractors over the years—there has rarely been much middle ground—and his time at Liverpool has provided plenty of talking points.
Divisive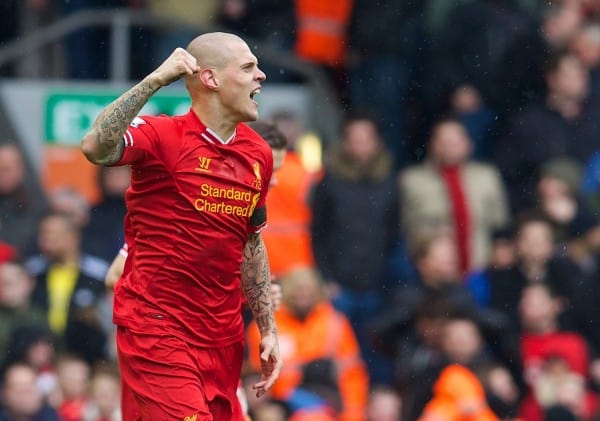 When the Slovakian joined Liverpool from Zenit St. Petersburg in January 2008, he looked exactly the type of defender the Reds needed.
He had the imposing, typically Eastern European look of Nemanja Vidic, who was proving to be a huge success at Man United, and the hope was that Skrtel could be that man for Liverpool.
Looks can deceive, however, and he never hit the heights of Vidic, or organised a defence like him. He was a softy at heart, with Troy Deeney's bullying of him last season proof of that.
Skrtel was always divisive, though.
There are plenty of Liverpool supporters who always thought very highly of him, seeing him as the heroic rock at the heart of the defence, who put his body on the line for the club.
On the flip side, there are those who saw him as an erratic presence in the back line, with desperate lunges, theatrical diving headers and a few goals helping mask his many deficiencies.
Despite some good performances down the years, the latter is the category he belongs in.
It would be very unfair to say that his eight-and-a-half years on Merseyside were consistently poor, but he was just never quite good enough.
Praise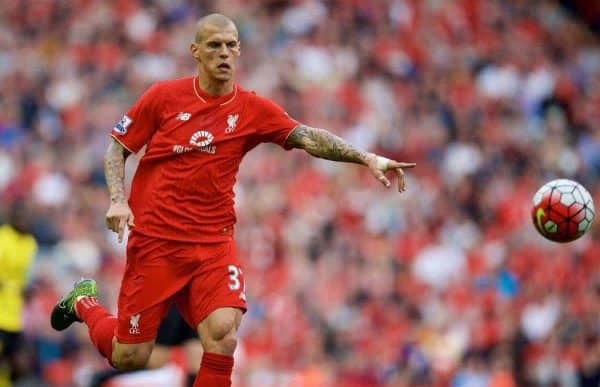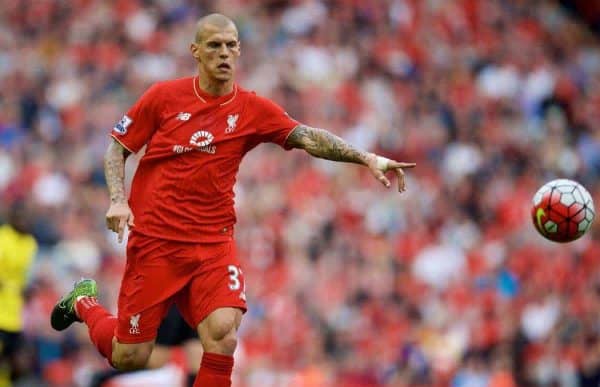 Despite a nervy start to life in Liverpool, which included an own goal against lowly Havant & Waterlooville in the FA Cup, Skrtel soon settled nicely.
He performed well throughout the 2008/09 season, making 30 appearances in all competitions, as Rafa Benitez almost inspired Liverpool to a first Premier League title.
Because the swell of negativity in Skrtel's direction has increased year on year, it is very easy to dismiss his early years at Anfield, but he was often reliable.
That's not to say there weren't the typical brain freezes that he grew increasingly accustomed to, but at no point during Benitez's reign were we calling for Slovakia's captain to be sold.
He was also named Liverpool's Player of the Year in 2011/12, and while it may not have been the most memorable of seasons, it is further proof that Skrtel could be a shining light at times.
The 31-year-old often came to the fore when the Reds' backs were most against the wall, and he always showed a genuine love of representing Liverpool.
For all the infrequent good times that Skrtel provided in his 320 appearances for the club, it is still impossible to deny that the negatives outweigh the positives.
Long-Term Weak Link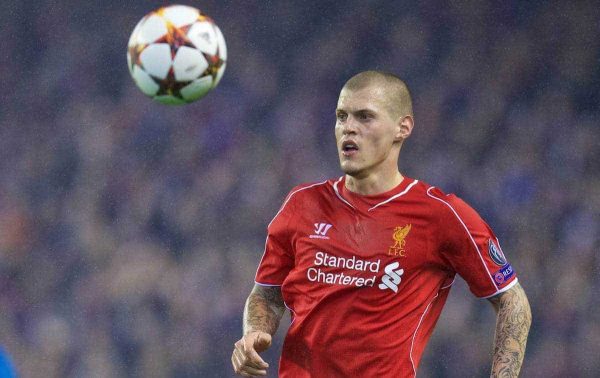 The worst thing you can say about Skrtel is that, after Benitez's exit in 2010, he was the only Liverpool player regularly at the heart of a consistently shaky defence.
Other players came and went, but things never changed as long as the former Zenit man was a fixture in the starting lineup.
His tendency to sit deep proved to be the Reds' downfall on many occasions, and his positional sense often left a lot to be desired.
Those aforementioned diving headers and heroic slide tackles had to be made because he had got himself so far out of position in the first place.
The truly great centre-backs go largely unnoticed because their all-round game is perfect—with Skrtel, you always noticed him.
His supporters will bizarrely use his seven goals in 2013/14 as some sort of proof that he was great that season, but Liverpool conceded 50 goals in the league. Skrtel was poor, on the whole.
Of course, he deserves credit for chipping in with a number of important strikes, but it is like praising a striker for making seven goal-line clearances in a season, but scoring just two goals.
As soon as Skrtel was ousted by Mamadou Sakho and Dejan Lovren last season, it was no coincidence to see Liverpool suddenly look more secure defensively.
There was far more calm throughout the back line, and both Sakho and Lovren possess leadership skills that were forever lacking with Skrtel.
His disastrous second-half cameo against Southampton in March—Liverpool led 2-0 at half-time, and lost 3-2 after he was introduced—felt like the final nail in the coffin, and in many ways, it was a performance that epitomised Skrtel's entire Reds career. Erratic.
All-Round Assessment

Skrtel was never good enough to merit playing 320 matches for Liverpool, and the amount he played sums up the mediocrity we have had to witness over the last five or six years.
He never came close to reaching the heights of legendary centre-backs such as Jamie Carragher, Sami Hyypia and Alan Hansen, and a mistake was never far away.
Despite this, Skrtel certainly deserves respect for some excellent performances along the way, especially in 2011/12.
It could also be argued that others around him haven't helped—Simon Mignolet spreads nervousness, Brendan Rodgers was a poor defensive coach and he had to play alongside some very average centre-backs along the way.
Skrtel has given us some fond memories, most notably his double against Arsenal in 2013/14 and a goal against Cardiff in the 2012 League Cup final, and there have been times when he has stood tall against top-class strikers.
For every good display there were two or three poor ones, though, and that is why Skrtel will forever be seen as someone who didn't cut the mustard at Anfield.
Both his fans and detractors have arguably gone too far either way, in terms of their love and hate for him, but those who don't rate him are correct in their views.
Skrtel held Liverpool back defensively for a long time, and while we should appreciate the service he gave the club, it will be nice to see a defence without him next season and beyond.
---