Transfer talk dominates the summer, but should fans really get upset when they don't know the exact intricacies of what goes on behind the scenes? Jim Boardman discusses this and the so-called 'transfer committee'.
Every transfer window the same old discussions seem to play out and the anger builds amongst Liverpool fans. The club are criticised for underbidding on the supposed answer to all the manager's problems – and inevitably missing out – or overpaying for a player seen as nothing of the sort. He was the final piece in the eternal Liverpool FC transfer jigsaw and now he's playing for someone else. Cue some serious fume.
Abuse can be aimed at the club, the staff, players, agents, journalists and even fellow fans – and all because one particular player won't now be wearing next season's shirt. Is there really any need?
In summer there are even more exasperated noises as useful squad players are let go for free or on the cheap instead of being offered new deals.
Maybe this jigsaw puzzle isn't as simple on the inside as it looks to us on the outside. Maybe the state of Liverpool's honours board for the last couple of decades points to this.
We can all list positions we want to see improved and some of us go as far as to name names. Some fans even seem to start each transfer window with their own carefully selected list of transfer targets that they either see as the key to a much-needed rebuilding plan or as the final pieces in the eternal Liverpool FC transfer jigsaw. Throw in all the rumours – of varying credibility – floating around on social media, forums and the mainstream media and it all turns into a frenzy.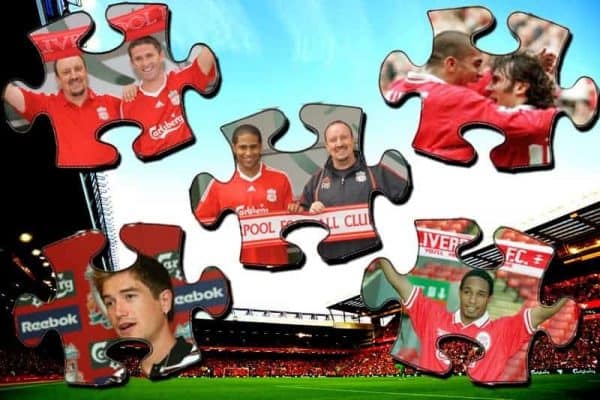 Names once out of reach are now the bare minimum target and with the bar set so high the window can only end in disappointment. That jigsaw is not only unfinished but it's got pieces from someone else's puzzle mixed in. Fans lose it and the jigsaw is sent flying, bits everywhere.
Liverpool are beaten without even kicking a ball.
Fans become convinced they know the answer and lose it when the club picks a different one – what if the fans hadn't heard the real question in the first place?
With weeks left to run in this window there is still plenty of time for the fury to build before the club fails to land every target they were supposedly after. Even worse if another Premier League club buys one of them instead, as this window has already showed.
What if the current Liverpool manager isn't as keen on that particular player as the manager was who originally chased him?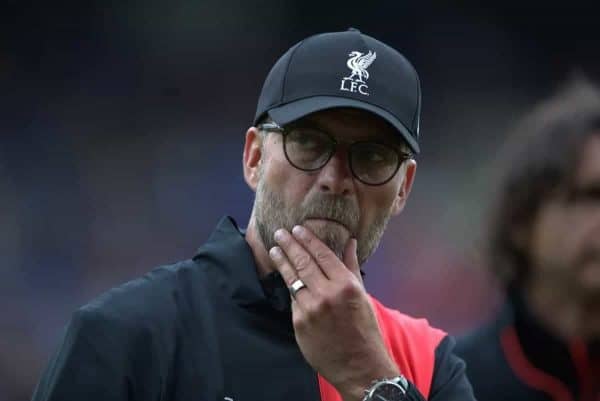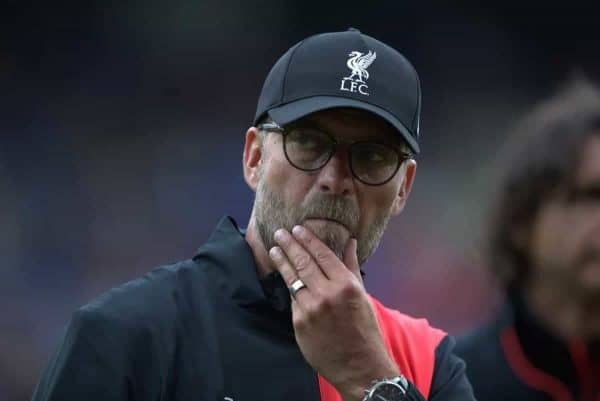 Other than that and up until now the wrath of supporters has mainly been based on the perception that the Reds overpaid for Sadio Mane (not really, especially if you believe Liverpool's version of what the fee was) or because 35-year-old Kolo Toure didn't get a new deal. I'll miss Kolo too, but if Jürgen Klopp wanted him to stay Jürgen would have asked for him to be offered a new deal.
Expect more rage when Joe Allen does or doesn't get a new deal. To be fair, I might join in on that one, but what if Joe just wants to go to a club where he starts most games in the position he feels suits him best?
This is Jurgen Klopp's first summer window as Liverpool boss and already there are fans talking as if his judgement isn't to be trusted. Really?
My own views on what Liverpool needed to do this summer remain exactly that. My views, my opinions, my ideas, all based on how it looks from out here, not from out of the dugout or through Jurgen's Melwood office window. I have to trust the club to do the best they can to meet Jürgen's needs using the money on hand.
The money on hand. There's another source of summer rage from fans and one we should probably all try to be more objective about. At times it seems the only people really bringing the issue up are those who feel Fenway Sports Group are philanthropists who saved the club completely out of the goodness of their hearts and those at the other end of the scale who feel FSG are just a more organised version of Hicks and Gillett out to get what they can regardless of any harm it does to the club. The truth lies somewhere in between those extremes but that's another story for another day. Simmer down!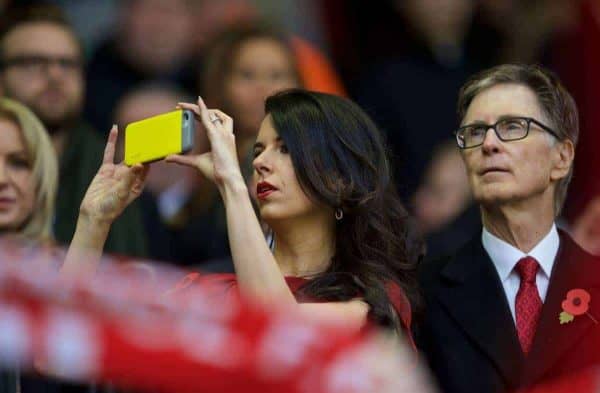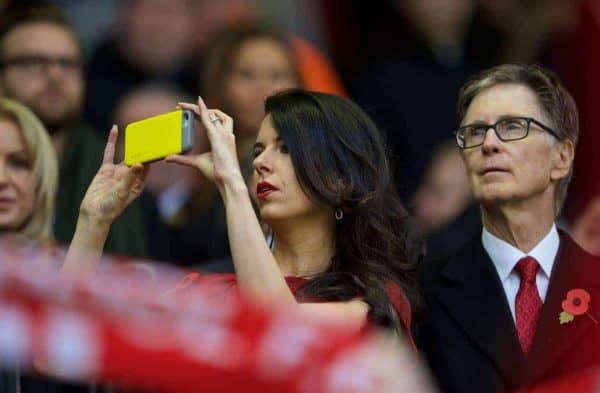 Liverpool's money will only go so far no matter which version of FSG we actually have. Compromises will have to be made, priorities will have to be worked out, difficult decisions will have to be made.
You'll have done this yourself, albeit on a scale involving tens of pounds rather than tens of millions of pounds, when you've headed into town to do a bit of shopping. You know what it is you're looking for but when you get to the shops you find they're more expensive than you thought or, worse still, unavailable, no matter how many times you demand the assistant go and check out back for you. Do you compromise and get something different, overpay for your original target or just forget the whole idea for now and make do with what you've got?
You probably weren't shopping just for one item either so you've got decisions to make but at least you can do all this without being watched by countless people heckling you from the sides and speculating on what they think it is you really want to buy, people angry at what they've heard you might be buying, even though, it turns out, you can't stand it yourself either.
Unlike when shopping for footballers the chances are you also won't be pushed out of the way at the tills by someone waving fistfuls of money and promising much better nightlife.
'The Committee'
FSG introduced us to the term 'transfer committee' – another major cause of window rage for Liverpool fans – but it's just a nametag for a system that most other clubs also have in place.
In reality it hasn't really changed a great deal from how football was way back when English clubs mainly bought British and Irish talent, other than it being harder for the manager himself to get quite so hands-on in the whole process.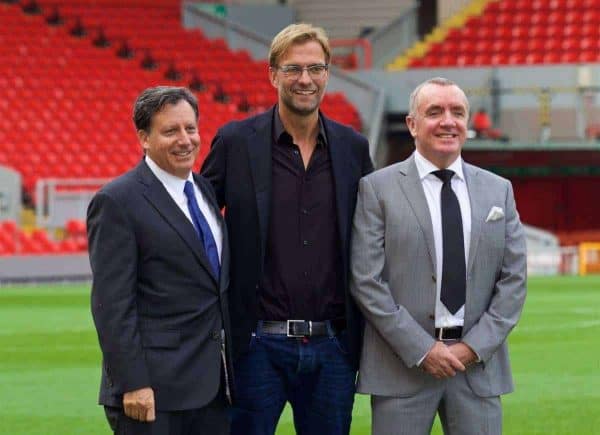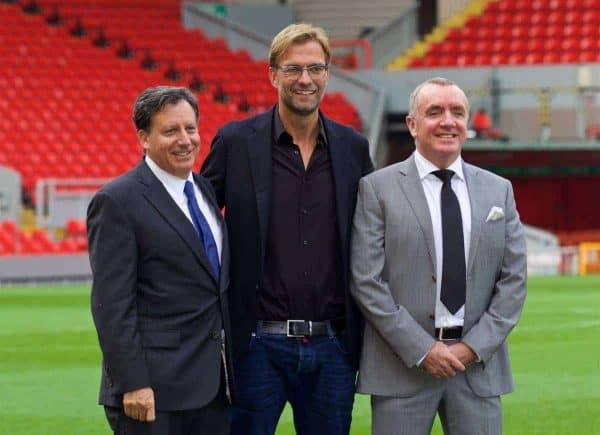 The manager not being hands on – he has games to prepare for and targets nowadays tend to be playing in Germany or Italy rather than Glasgow or Ipswich – is not the same as the manager not being involved. We need to get away from this idea that there are transfer committee signings and manager signings because that just adds to the rage later on when a player isn't settling in quite as well as that missed target obviously would have done.
With Klopp in charge at Anfield the transfer committee has extra sources of information feeding into it directly and indirectly through his contacts. It isn't always about spotting some talent that slipped under the radar, sometimes it's more about knowing some well-known talent has itchy feet and now is the time to make your move.
None of this has really changed in decades, even if there might be a few new job titles to describe some of what goes on. Liverpool missed out on targets even when it was a club that was winning everything in sight. Sometimes players just see something better at another club than they do at Anfield and it isn't always about money.
It's easy for us to proclaim how good or bad a new signing will be, or to claim mistakes have been made on the targets eventually acquired or lost. But we're on the outside, where we don't get to see what kind of underhand tactics are being used by agents and other clubs, or what the exact qualities are that the manager is looking for.
Ian Ayre probably does mess deals up, but unlike us he has real decisions to make, involving amounts of money few us will ever get near in our lives, decisions that will have a knock-on effect elsewhere in the club. He's paid well to do it of course, but maybe he should be, maybe that job isn't as easy as we make it to be.
From out here we talk about the final piece in the jigsaw as one single player. On the inside every deal for every player is a jigsaw in its own right.
Is it worth getting quite so worked up about what happens before a ball is even kicked?
Jigsaw assembly was never meant to be a spectator sport.