Continuing our look at Liverpool's Premier League opponents for the new season, we turn our focus to title hopefuls Tottenham Hotspur.
When we play them: Home – February 11; Away – August 27
Mauricio Pochettino's side find themselves in a similar position to Liverpool two seasons ago—needing to pick themselves up and go again after their title challenge came up just short.
However, it's important to retain perspective at such times, and securing a third-placed finish and Champions League return last season still made for a hugely positive and another progressive campaign under Pochettino's guidance.
Commencing building work on a new 61,000-capacity stadium is the practical demonstration of the progress Spurs have made as a club in recent years—as is the fact they secured Wembley as their home ground for their upcoming Champions League campaign.
Crucial for Spurs is to continue their forward movement this season and though rival fans watch on with real intrigue as to how Spurs respond, the White Hart Lane faithful are certainly confident over how Pochettino's side will bounce back in the new campaign.
Supporter Q&A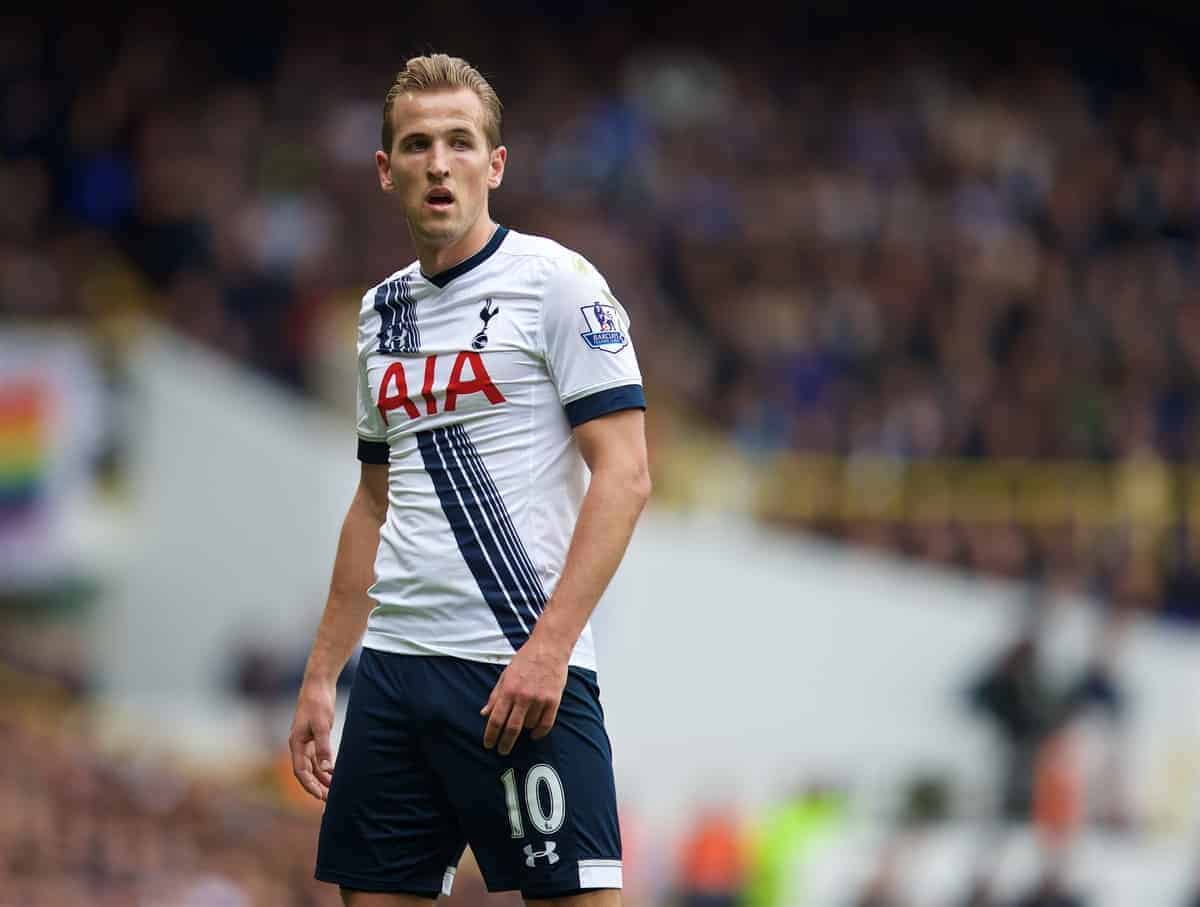 To gain a thorough insight into Tottenham's preparations and hopes for the new campaign, we spoke to Spurs season-ticket holder George Lacey (@GeorgeLacey_) to get the White Hart Lane view.
Hi George. Firstly, how are you feeling about the new season and what do you hope Spurs can achieve? Is a title challenge within reach or would you settle for top four again? How far do you hope to go in the CL?
I'll stick my neck out and say I have very high hopes for Spurs this coming season. In fact on reflection, I'm feeling quite the opposite to how I felt in the away end at Old Trafford at last season's curtain raiser.
Our young and talented squad were terrific last time out only to tire late on, but the team under Pochettino—who hasn't put a foot wrong yet—can go from strength to strength. I certainly wouldn't rule out a title challenge and as rivals get used to wholesale changes, I think a settled Spurs side will be ready to continue their momentum into the coming season.
That Champions League place we'd coveted for so long was finally achieved and we went one better than actually finishing fourth! Wembley awaits us and the 80,000-plus crowd will create a rapturous atmosphere—mirroring the fantastic nights we had under the lights at the Lane for many years.
How Spurs go in the competition will depend on the level of opposition in our group but I'd like to think we could achieve a quarter-final place at least. Spurs await Europe's elite at the national stadium and I'm sure there are some glory, glory nights to come.
Are you pleased with the transfer business conducted at White Hart Lane this summer? Is there anywhere Pochettino still needs to strengthen?
The signings of Victor Wanyama and Vincent Janssen in particular give me confidence for the new campaign. This young and hungry Spurs side are settled and Pochettino didn't have to tweak too much. Raiding former employers Southampton for midfield enforcer Wanyama was very shrewd business at £12 million and he'll had more muscle to the midfield in what looks a really strong area.
Janssen already looks the part. The powerful forward enjoys bringing others into play and he looks a real interesting candidate to partner Harry Kane or help share the mantle during the season.
His 27-goal haul in the Eredivisie last year shows his prowess in front of goal isn't to be ignored. He looks to have a great touch too, like most Dutch forwards we're used to watching in the Premier League, so I think he'll fit in very well with at Spurs. I can't wait to see him in action.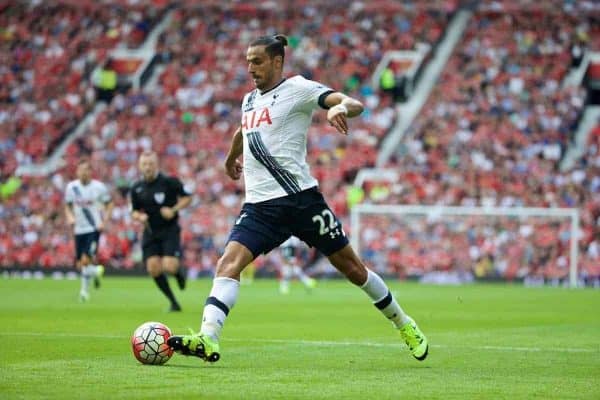 I do think we need a wide man as it looks as if Nacer Chadli could be leaving before the window closes. As good as Spurs were in the final third last season, we do lack an ability to get in behind teams and rely heavily on our full-backs to make tracks. Some added pace in wide areas would be very welcoming and it looks as if Marseille's France U21 winger Georges-Kevin N'Koudou will be the man to provide that.
We could do with another central defender with just the three to choose from after Federico Fazio left for Roma. Youngsters Cameron Carter-Vickers and Anton Walkes have been given a stage to impress in pre-season and while neither have looked out of place, a more experienced option would be viable—just someone with a bit more pace than Fazio!
You're coming into the season off the back of a great campaign but one that saw title dreams end empty-handed. Do you have concerns with a potential hangover from that tough ending carrying into the new season?
There is always that doubt that the way the season ended could have a bearing on what is still an inexperienced side, but you feel a sense of resurgence ahead of the new campaign. The players and their manager are all saying the right things prior to the big kickoff and the desire in which Spurs played with last season won't let up.
I think they know they're part of something special brewing at Tottenham and a solid start to the season can give them a springboard for further success. As long as Pochettino doesn't allow any heads to drop then I don't have any worries about a potential hangover.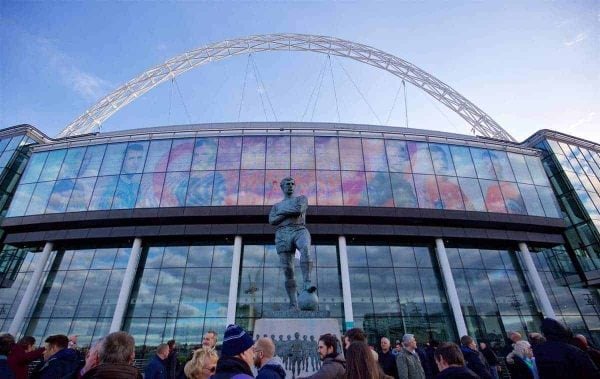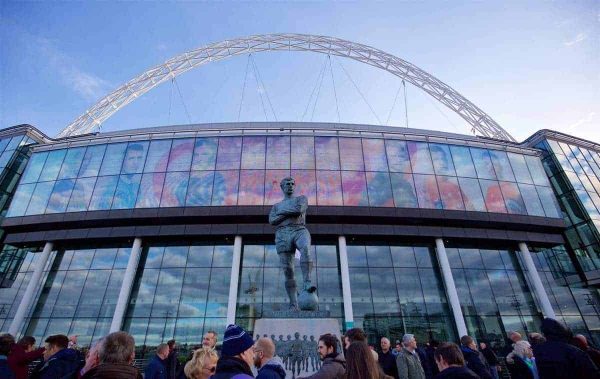 How do you feel about your Champions League games being played at Wembley? Will not playing at the tight and atmospheric White Hart Lane count against you? It would have been nice to have another campaign at your home…
I'll be honest, when I first found out Spurs would be playing their Champions League games at Wembley, I was a little gutted. European nights under the lights at White Hart Lane were just fantastic and unrivalled for atmosphere. The thought that we won't be seeing that at the Lane in our last season is sad but in truth, the bigger picture is more important.
Wembley will still be a cauldron for any team coming to play Tottenham and with all 90,000 seats available for the three games, there'll be no excuse for poor turnouts by fans or a lack of atmosphere once the games get underway. With a new stadium pending, we've got to look ahead and not behind us and the temporary move to Wembley should be supported now that it's a reality.
Turning the focus to Anfield…How do you think Liverpool will do this season? Can the Reds grab a top-four finish, or even better, launch a title challenge while without the distraction of European football?
Jurgen Klopp has said that this summer's signings are his, which leaves no room for excuses if it goes pear-shaped. Many eyebrows were raised when Liverpool parted with £30 million for Sadio Mane but he was top-drawer for Southampton last season and I do think he'll be a very good player for Liverpool.
The problem Klopp faces is keeping Daniel Sturridge fit. For me, he's one of the best No. 9s around and if he's fit, he can fire Liverpool into the top four no problem. He's that imperative to Liverpool's success in my view.
I'm still unsure on the back four, which just seems slight and inexperienced, so getting that settled and Simon Mignolet performing consistently will be key—depending on Loris Karius' injury absence.
If Sturridge and Philippe Coutinho stay fit, Liverpool should finish within the top four.
White Hart Lane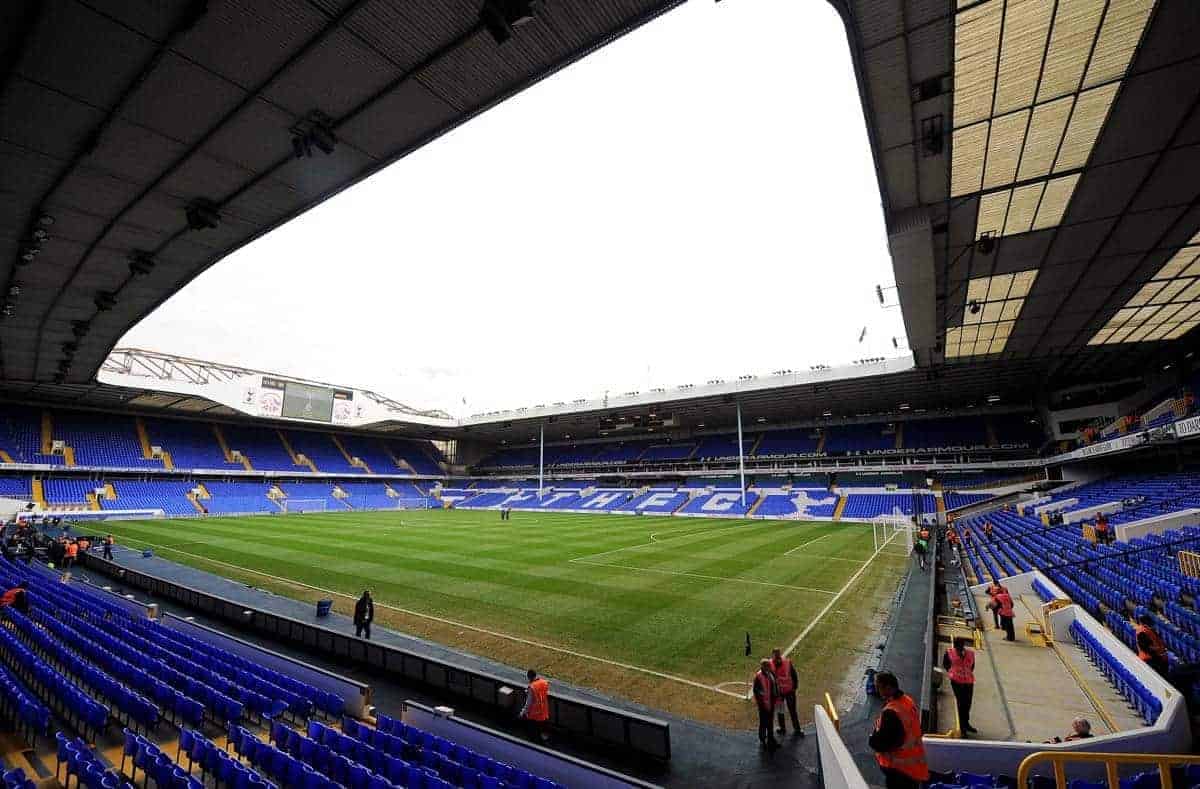 Capacity: 36,284
When Liverpool play there: August 27
Away Fans Pub: Hamilton Hall at Liverpool Street or the Euston Flyer (in Euston) which has been a hot spot for Liverpool fans in recent years.
Tottenham 2016/17

Players IN: Vincent Janssen, from AZ Alkmaar – £18 million; Victor Wanyama, from Southampton – £11 million
Players OUT: Alex Pritchard, to Norwich – £8 million; Federico Fazio, to Roma – loan
George's Best XI: Lloris; Walker, Alderweireld, Vertonghen, Rose; Dier, Dembele; Lamela, Alli, Eriksen; Kane
2016/17 Predictions

TIA Predicted Finish: 5th
Where George says Spurs will finish: 3rd
Where George thinks Liverpool will finish: 4th
Who George thinks will win the Premier League: Manchester United
---
---