Jurgen Klopp has highlighted his ambitions for the next six years as Liverpool manager, targeting genuine success each season.
The German signed a new six-year deal with the club in July, which will keep him on Merseyside until at least 2021.
This contract underlines both Klopp's commitment, and that of Liverpool owners Fenway Sports Group, with Tom Werner recently saying there was "an understanding on both sides about our future together."
While the start to Liverpool's 2016/17 campaign has been mixed, with a 2-0 defeat to Burnley in the Premier League sandwiched by a 4-3 victory over Arsenal and a 5-0 win away to Burton Albion in the League Cup, Klopp's presence remains a hugely positive factor.
This is magnified by the knowledge that, in Klopp's title-winning campaign with Borussia Dortmund in 2011/12, his side lost three of their first six games, improving significantly after.
That season, Dortmund also sealed the DFB-Pokal cup, and speaking to BBC Sport as 2016/17 kicks off, Klopp stressed how he was hoping for similar success over the next six season.
"I would like to celebrate something each season over the next six years," he explained.
"Not the small thing, really celebrate something—driving on the big bus through Liverpool. That would be nice.
"I've said it before, but it is not important what people think when you come, it is important what they think when you leave. That is when you need to be judged."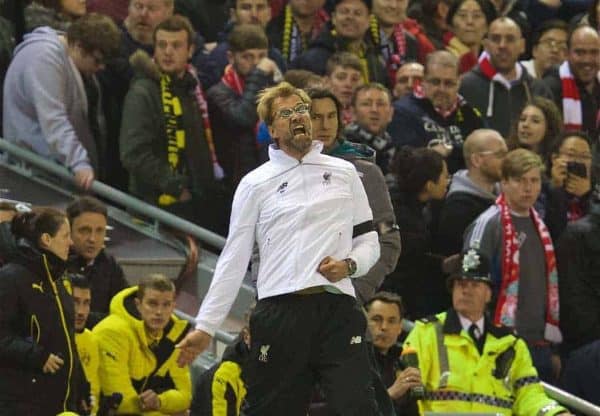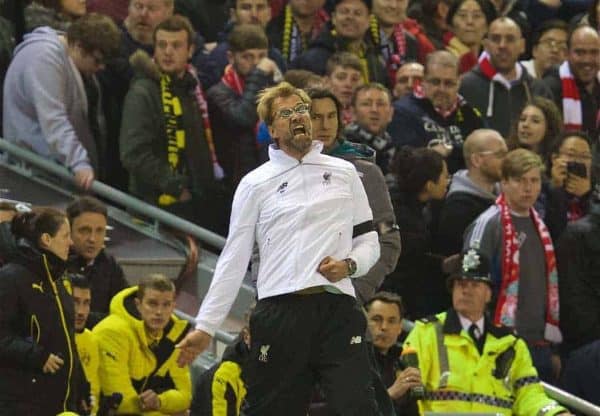 Klopp hailed the likes of Bob Paisley and Bill Shankly as the club's "grandfathers," and detailed how he was looking to draw from Liverpool's history as inspiration.
But having arrived boasting a reputation as a world-class manager already, Klopp has his own pool of knowledge as a base.
Largely, this comes in his relationship with supporters, players and the ethos of each club he controls, as seen with the response of the Anfield crowd during last season's 4-3 comeback victory over Dortmund in the Europa League.
The 49-year-old described this reaction as "the best I've ever had," adding "I felt no-one could stop us."
If Liverpool are to achieve tangible success, however, they must first find consistency on the pitch, and Klopp has continually acknowledged this.
"Having memorable games in a row, that is my first target," he said, when asked what his primary goal was this season.
"People being unable to wait for the next game, that is what football should be.
"If you can do this very often then you will be successful."
This is reminiscent of Liverpool's remarkable title run under Brendan Rodgers in 2013/14, with the week-long stretch between games an excruciating period for supporters.
If Klopp can achieve this once again, he will experience plenty more memorable nights at Anfield.
* The full Klopp interview with Gary Lineker is on BBC's new midweek 'Premier League Show' on BBC Two at 10pm on Thursday night.