Jurgen Klopp is hoping to see his Liverpool side reach a level of consistency in 2016/17, to ensure the season is a "memorable" one.
The German arrived on Merseyside in October, and with the Reds reaching finals in both the Europa League and the League Cup, fell to an eighth-placed finish in the Premier League.
However, Liverpool showed signs of genuine progress under the charismatic German, whose methods clearly took time to adjust to.
A number of performances impressed Klopp throughout 2015/16, however, and speaking to Goal's Melissa Reddy ahead of 2016/17, he said he is hoping to see more of this in the new season.
"We've already had a few good moments. I've seen my players in some games where I've thought: 'Oooof!'" he said, no doubt recalling performance such as November's 4-1 win away to Manchester City.
"There were days last season that no-one would have been able to play against us, where nobody would have liked to play against us.
"Everybody forgets the good games of last season because we finished eighth.
"But that is only one small number of last season. There are other numbers where we were really strong in tough situations.
"It's easy for us to remember the bad things, and we suffer that more than we take in the good things.
"When I watch back, I have absolutely no skill for remembering the bad things.
"I would like that after the new season, we sit and think 'my god, how amazing!'
"I want us to enjoy a really memorable season in the best way. To take in the good things. To enjoy our development."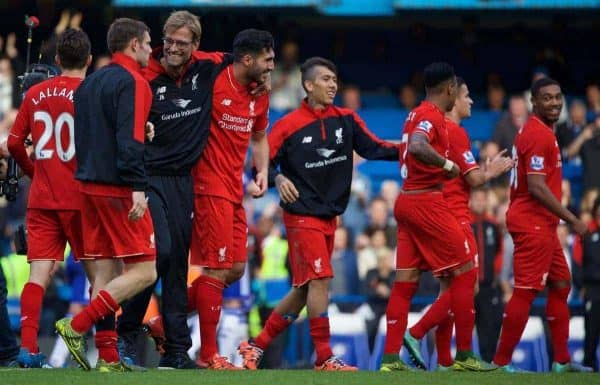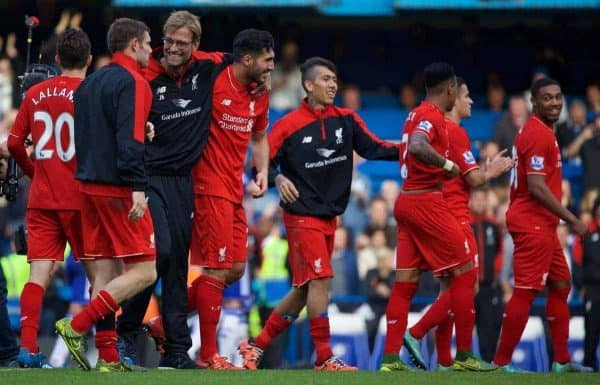 Klopp finds himself in an optimistic mood heading into his first full campaign in the Anfield dugout, and will be buoyed by the seven additions to his squad.
Alex Manninger, Loris Karius, Joel Matip, Ragnar Klavan, Marko Grujic, Georginio Wijnaldum and Sadio Mane have all joined a squad already including talents such as Roberto Firmino and Emre Can.
Can is one player whose development will be closely watched this season, with the 22-year-old poised to continue his positive progress under the German on Merseyside.
But while Can recently explained how "it's always a target to win silverware" at Liverpool, Klopp suggested a different approach.
"Trophies and medals, they get put away somewhere in the clubhouse and you forget when exactly it was and who won which trophy when," the manager continued.
"What's important is the moment itself, the memory of being there at the game, that you were part of it. That's what it's all about! The experience!"
While supporters will be hoping for tangible success in 2016/17, and Klopp no doubt will be too, the 49-year-old is clearly building for the long term at Liverpool, with legacy a key focus.
---
---