Opening the Premier League campaign with three consecutive away games is a tricky task for Liverpool, but it presents the Reds with a chance to instantly prove they mean business.
Due to the Main Stand expansion work, Jurgen Klopp's Reds face three testing away trips before they even step foot inside Anfield.
With the Burnley clash switched to Turf Moor in between visits to Arsenal and Tottenham, Klopp's side begin 2016/17 at the deep end as they look to burst out of the blocks.
The start has left a feeling of concern in some sections, with Liverpool potentially looking at chasing the leading pack from the off.
But though a challenging task, Klopp's squad must see the away opening as the ideal opportunity to prove they mean business.
Tough Away Day Opening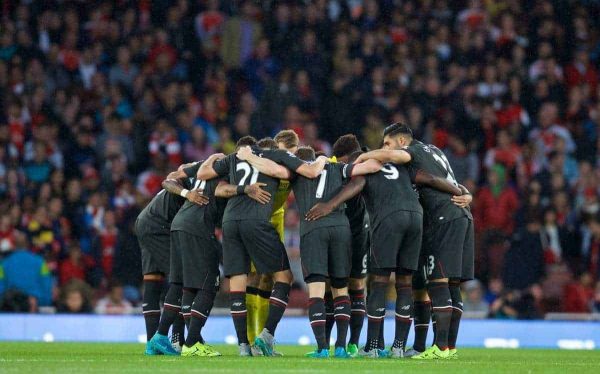 Everyone at Anfield will have hoped for favourable opening fixtures to compensate for being without home backing until September.
Instead, the Premier League's random fixture generator decided the opposite – almost like a punishment for not having the stand completed for the big kick-off.
There arguably couldn't have been a more difficult place to start for Liverpool than at Arsenal – a traditionally unhappy hunting ground for the Reds with just one win in the last 16 visits.
The following trip to Burnley won't be easy, with Sean Dyche's side looking to make a better fist of Premier League survival this time around.
Turf Moor will be up for the visit of Klopp's side and the Clarets will be buoyed by starting with successive home games which they will see as a perfect chance to get some quick points on the board.
And though White Hart Lane has traditionally been the far more rewarding of the two north London grounds for Liverpool, a Champions League Spurs side promise to be tough opponents.
With those three matches followed by the first international disruption of the season, Liverpool's start is not one rivals will envy.


In comparison, Man United enjoy a comfortable start of Bournemouth, Southampton and Hull, while Chelsea face West Ham, Watford and Burnley.
Arsenal and Spurs face trickier openings, but Man City will relish the prospect of a fast start against Sunderland, Stoke and West Ham, despite Champions League qualifiers.
These openings for three of Liverpool's top four rivals illustrates the tough task facing Klopp's side before they take to Anfield against champions, Leicester.
However, it's a challenge that provides huge opportunity to lay down an immediate marker.
Instant Statement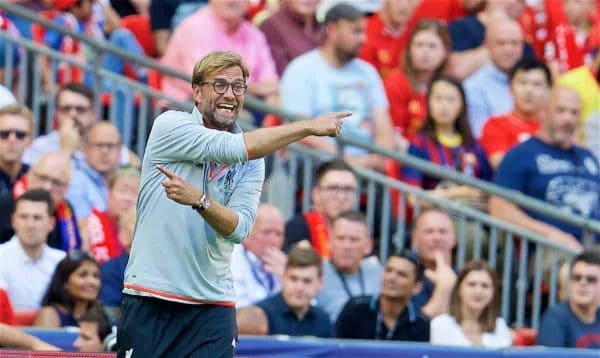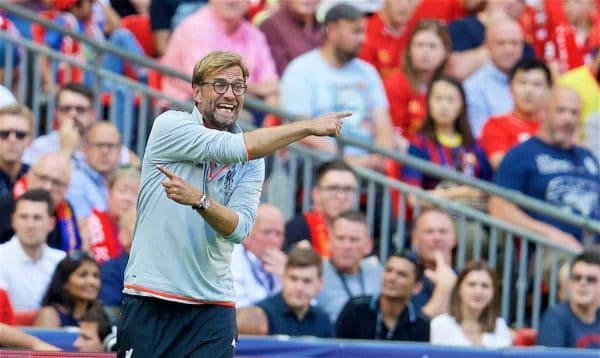 A testing first three games they may be, but Liverpool have an instant chance to make a huge statement.
While it's unrealistic to expect nine points and for Klopp's side accelerate to the Premier League summit at the speed Sadio Mane does away from defenders – if Liverpool can come out with six or even seven points, it would represent a fantastic start.
The Reds have come through similarly testing starts in recent years with positive totals – and arguably with less talented squads.
Two seasons ago, games with Southampton, City and Spurs saw six points won, while last year's start with Stoke, Bournemouth and Arsenal saw an impressive seven points taken.
Though it would not be disappointing to return home unbeaten – allowing for draws at both north London grounds for the second season running – six points is an achievable and positive total.
While our Emirates record is dire, our potentially blistering attack against a possibly injury-hit Arsenal should inspire belief that a perfect opening game can be had, setting ourselves nicely for what should be another three points at Burnley.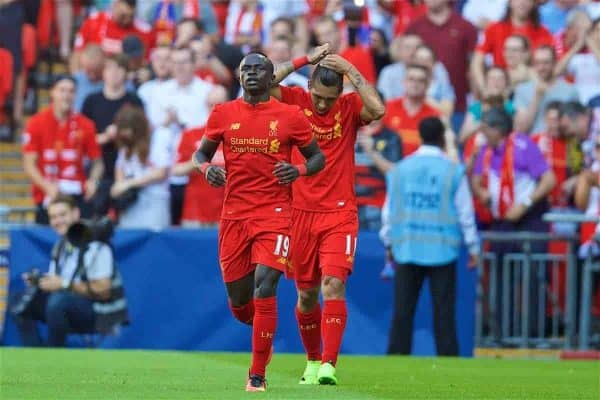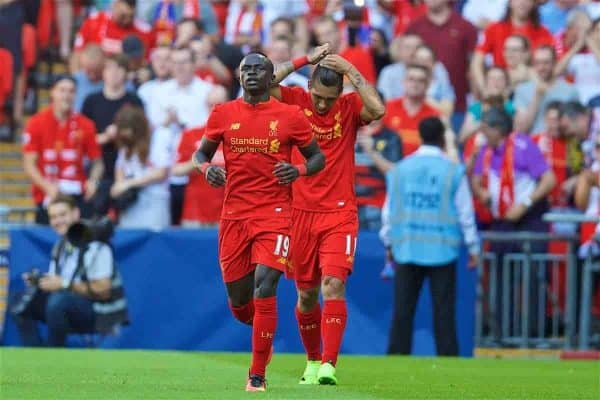 Klopp's men would then arrive at Spurs filled with confidence and belief that a second positive result in north London can be obtained.
If the Reds could win seven or, dream scenario, nine points to hit the ground running – possible if playing to the level shown against Barcelona – it would send shock waves through the league that Liverpool are ready.
The start is difficult, but there is no reason why the impressive openings of recent years can't be repeated, which would also position the Reds strongly ahead of four home games in the first six fixtures after the international break.
It would show that the Reds mean business.
Credentials

With the chance in front of them, Klopp's side must focus on proving they're up for the battle.
Liverpool have a big opportunity to not only get off to a quick start, but do so by damaging top-four rivals and title hopefuls in the process.
The confidence gained by taking points off Burnley, but Arsenal and Spurs in particular, would be huge for the squad, and would position the Reds perfectly ahead of facing Leicester in front of Anfield's biggest crowd since 1977.
Confidence is something that cannot be underestimated, and if Klopp's side can gain it from a fast start, rivals will be unable to ignore Liverpool.
You can bet those who have European distractions will all of a sudden be very wary of the Reds, who will have shown their readiness to take advantage.
Making a flying start from the first games really could provide the catalyst for a strong domestic season.
The task for Klopp's side is to ensure by the time they run out at Anfield against the Foxes in September, they've have done so.
It would prove Liverpool mean business and will be a force to be reckoned with in the season ahead.