Ragnar Klavan's performances throughout Liverpool's pre-season have outlined the centre-back as a valuable, experienced option.
The Estonian captain joined Liverpool from Augsburg this summer in a deal worth £4.2 million, and the centre-back has so far made appearances in the Reds' pre-season clashes against Chelsea, AC Milan and AS Roma.
The centre-back, although not well-known in England, has built a reputation in Europe as a hard-tackling, aggressive defender.
At 6'1″, he has a real presence at the back and his leadership and experience will be invaluable to Liverpool's 2016/17 Premier League campaign.
It's hard to distinguish much from Klavan's pre-season performances so far, as Klopp continues to experiment with the Reds squad ahead of their opening Premier League fixture against Arsenal, but the centre-back has added solidity to an otherwise leaky Liverpool defence.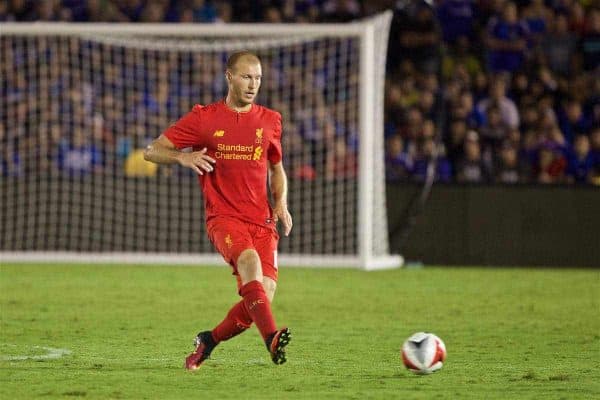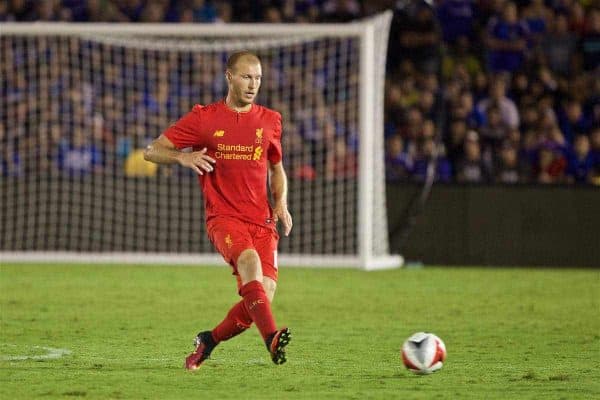 In his first appearance, against Chelsea, Klavan looked composed and unchallenged despite Liverpool losing out to their English opponents.
Despite his height, the defender looks quick on his feet and has begun to build a strong partnership with Dejan Lovren.
Injuries to Mamadou Sakho and Joel Matip suggest the new No. 17 will partner Lovren for the opening fixtures of the season and it's important the two were given time to build up a relationship.
Speaking after the Reds' tour of the US, Klavan said: "Dejan is helping me to settle in on the field in the centre of defence."
"We have a good relationship. I'm slowly getting used to it," he explained.
"It's a different style than it was in the Bundesliga but you adapt to it in training and in the games we've played, though only one team was from England."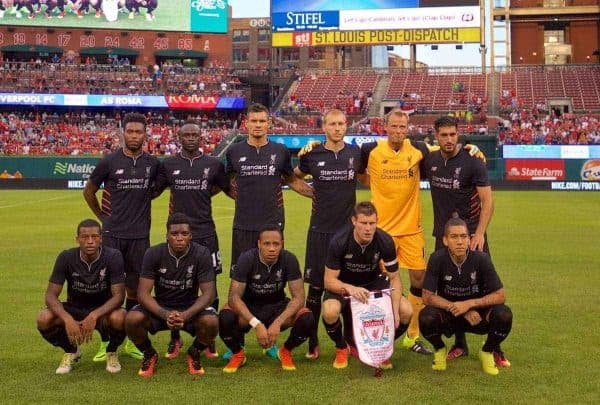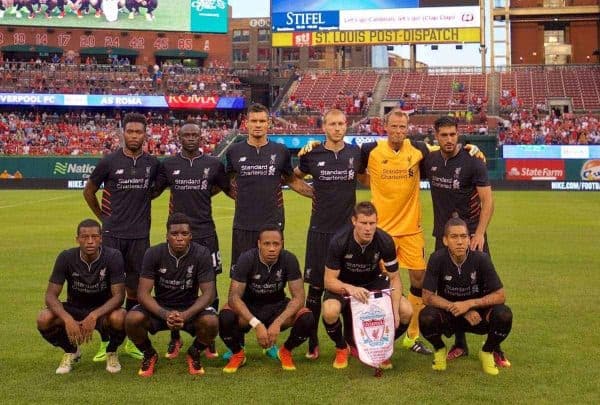 Liverpool's performance against AS Roma was like a game of two halves, despite the Reds conceding either side of the 45-minute mark.
The first half was much more controlled and organised, though Klavan and Lovren were kept busy by former Manchester City striker, Edin Dzeko.
The Italian side's midfield dominated much of the game and Emre Can and Georginio Wijnaldum's midfield cover was ineffective for the majority of the first half, leaving Lovren and Klavan exposed at the back.
However, it was Lovren who looked the least assured of the two, and Klavan didn't really put a toe out of line, with consistency and stability the two standout features of his pre-season campaign.
The Estonian is by no means a complete centre-back, and Reds fans were hoping for a recognised name to join them ahead of the 2016/17 campaign, but the experienced defender has already added a sense of control to the side.
It's a trait that was largely missed last season, as inconsistency and incompetence spread through the Liverpool defence.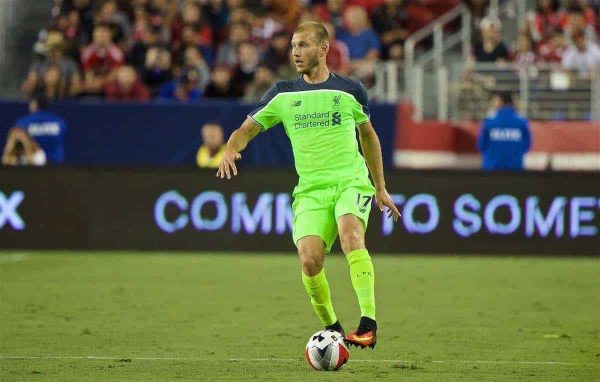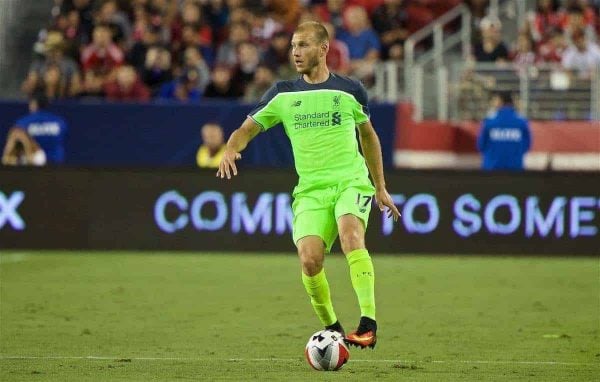 Alongside Lovren, Klavan has looked adaptable, organised and focused.
He's a simple player; he'll make aggressive tackles and use his positional knowledge to shut down attacks. However, he doesn't have the ball-playing ability or pace that Matip and Sakho both possess.
He's also yet to show real strength in the air and given his height, it's a skill Reds fans were hoping he would be able to demonstrate.
Liverpool have been susceptible to conceding goals on set-pieces and hopefully Klavan will add some strength in this department, though he's had little opportunity to showcase this during the pre-season campaign.
The main worry is that the Estonian was caught out on a number of occasions by the Roma attack and the forwards were able to successfully run in behind Klavan and Lovren.
The pair were too far apart at times, and they left themselves open at the back, which allowed space for the Italian side's forwards to exploit.
This was largely due to the lack of defensive cover from midfield but there were signs of shakiness in a developing partnership.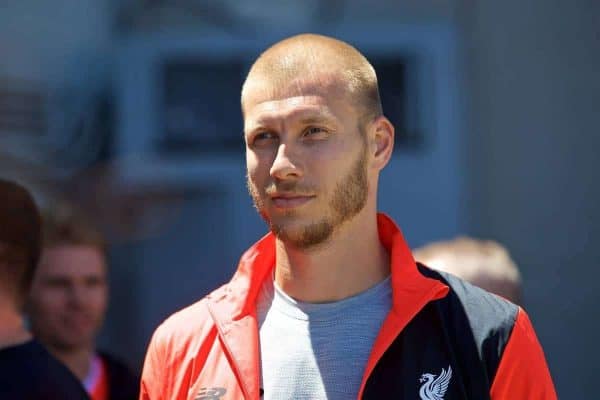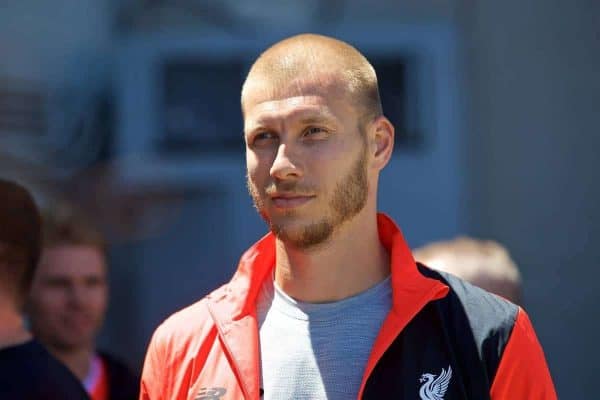 Nonetheless, Klavan and Lovren have had very little time to mould a relationship but there are a number of positive signs from the new signing.
He has presence on the pitch and that's something Liverpool have lacked in recent seasons.
Alongside Sakho, Matip and Lovren, Klavan has the ability to provide leadership in Liverpool's defence and the summer signing will be expected to continue his assured performances when the new season begins.
Though likely to drop back down into a backup role when Matip and Sakho return, supporters can be safe in the knowledge that Klavan is more than capable.
---
---