The transfer window is closed, Liverpool added seven players, sold 12 and loaned another 12 as Jurgen Klopp restructured his squad in his first summer in charge.
All the Reds' signings were done early, the last arriving in mid-July, but there's two key areas that weren't addressed this summer – again.
So how do we assess the window? We asked the This Is Anfield writers for their thougths:
Sachin Nakrani
Rate Liverpool's incoming business (out of 10): 6
Sadio Mane already looks an excellent purchase but jury's out on the rest. Loris Karius needs to actually play, of course, while it's hard to make a judgement on Marko Grujic from the few minutes of game time he's had so far this season.
Joel Matip has started twice and impressed in both games so I'm confident he'll prove a more than sound purchase. Georginio Wijnaldum also looked decent against Tottenham but overall I'm not convinced he's what we need in midfield. Personally, I would have used the money spent on an out-and-out defensive midfielder.
Rate Liverpool's outgoing business (out of 10): 8
We have done well clearing out those players who are either not good enough or simply don't fit Klopp's plans. Getting rid of Mario Balotelli means it's a case of good job well and truly done. It was a shame to see Joe Allen leave, though.
Best signing and why?
Mane. I was among the supporters left feeling underwhelmed by his arrival but now I can't get enough of the fella. He's fitted in immediately and given the team much needed pace and aggression. There's clearly quite a few goals there, too, with one cracker against Arsenal already in the bag.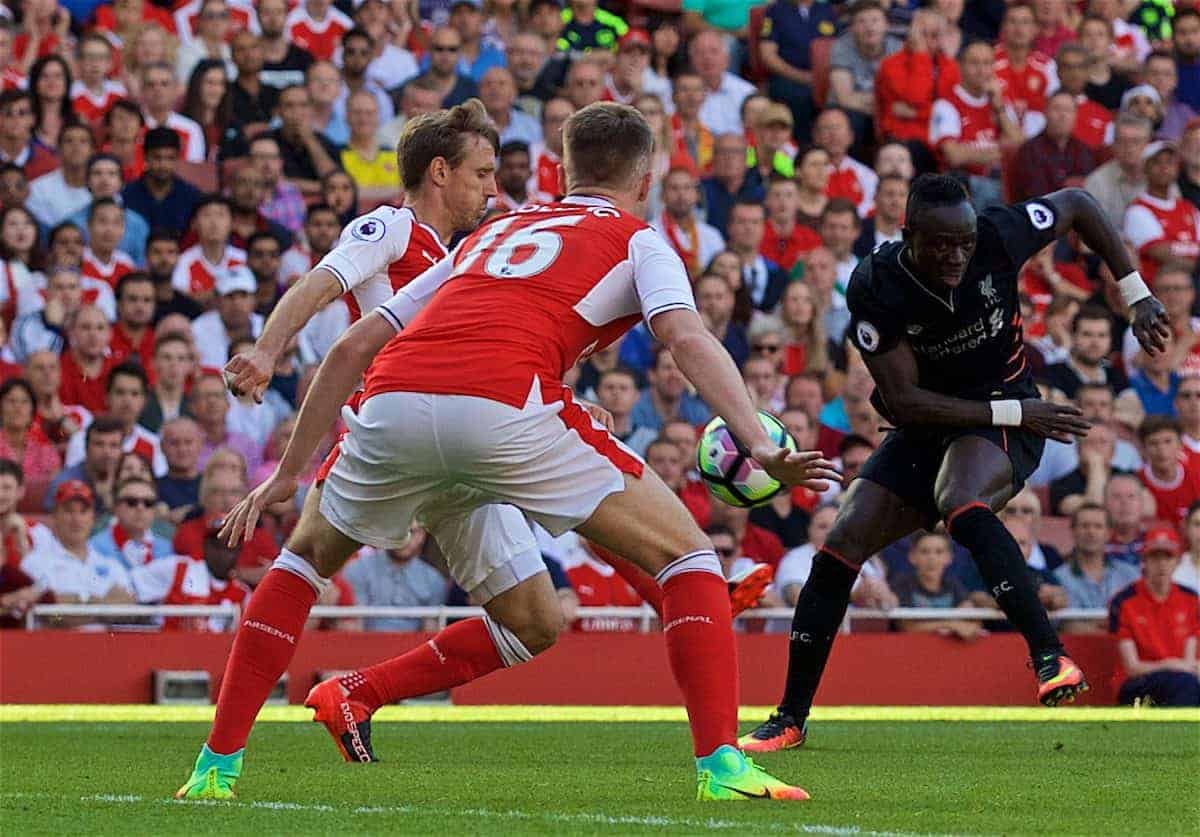 Any player you'd have kept?
Joe Allen. He was Liverpool's best on-ball midfielder last season, impressing in practically every cameo he made. The Welshman then impressed for his country during the Euros and so it really did come as a surprise that he was allowed to leave.
Is Allen any worse than Wijnaldum? As things stand, I'd argue 'no'. I also covered his debut for Stoke against Man City a couple of weeks ago – he was man of the match.
Most surprising thing about the summer dealings?
That no left-back has been signed. Those people claiming Klopp had full faith in Alberto Moreno have been put in their place by the fact a right-sided midfielder is currently playing ahead of him, and given that is the case, a specialist really should've been signed this summer.
Biggest concern post-window closing:
No left-back has been signed, or cover at right-back. If Nathaniel Clyne picks up a long-term injury, we're screwed.
I also wanted a DM to be signed – ideally N'Golo Kante – but have resigned myself to the fact that Klopp doesn't believe in playing a specialist in that role. Emre Can/Jordan Henderson it is then.
---
Karl Matchett
Rate Liverpool's incoming business: 7
Most of the ones brought in are worthwhile, but obviously we've missed two or three key areas to upgrade.
Rate Liverpool's outgoing business: 9
Decent fees received on most, got rid of those who contribute nothing and almost got rid of everyone who has contributed too long to underperformance and achievement.
Best signing and why?
Thought it would be Karius and longer-term hope it will be, but Mane has clearly started the best.
Any player you'd have kept?
Joe Allen I'd have been happy to keep, but fee+contract = good deal for Reds. None of the rest.

Most surprising thing about the summer dealings?
Ridiculous that we haven't added a left-back. To offer an alternative, I'm very surprised we didn't buy a Kante figure, not necessarily a defensive mid but someone who destroys and roams and breaks up opposition play.
Biggest concern post-window closing:
Left-back depth, centre-back quality. Our midfield isn't built to protect and the defenders in place aren't reliable enough to keep opposition forwards at bay for extended stretches of pressure.
---
Neil Poole
Rate Liverpool's incoming business: 5
It's really difficult to say with any degree of certainty how successful the incoming business has been as we've only played four competitive games.
As such my mark out of ten is indicative of sitting on the fence.
Early signs are that Mane may actually be the best signing since the double coup of Coutinho and Sturridge in the 2013 January transfer window. Matip has looked decent and the hope is that Karius is an upgrade on Mignolet. Grujic looks the best of the rest. Of course there is still time, so we'll just have to wait and see.

Rate Liverpool's outgoing business: 7
Financially, the club has recouped a lot of money and I have no objections to any of the players who have left, which tells a whole other story about previous successes in the transfer market. In these two senses the outgoing business has been good if judged entirely in isolation and on its own merits.
Best signing and why?
I'd be amazed if anyone has said anything other than Mane here. He is already an integral part of this Liverpool team. Why? Anyone with eyes knows the answer to this question.
Any player you'd have kept?
No.
Most surprising thing about the summer dealings?
Lack of quality back-up at full-back is a concern. As too is the back-up for Can. However, this is clearly not going to happen and not going to happen by design. I assume there's a reason behind it and I will go with it.
---
Steven Scragg
Rate Liverpool's incoming business: 7.5
Many people are kicking off over the fact that we operated at a transfer profit this summer. That doesn't particularly bother me, and without a European campaign to navigate I'm all for a more streamlined squad. How many players do we realistically need? As long as any budget surplus remains available for another window I wouldn't worry too much. I fully expect the usual mixture of successes and failures from those we've brought in.
I like the look of Mane so far, who seems to have a very pleasing horrible streak to him on the quiet. I'm less certain about Klavan and Wijnaldum. Interested to see what Grujic, Matip and Karius will bring to us. A tentative 7.5/10

Rate Liverpool's outgoing business: 9
It was always going to be a case of more players heading out than coming in. Raking back not far off £80m on transfers out is impressive, but is it as much a byproduct of an increasingly insane transfer market as it is our improving bargaining skills? A bit of both maybe? A sizeable recoup considering I'm not massively disappointed to see the back of any of those to have gone.
Best signing and why?
On early impressions alone, Mane could be anything he wants to be. Skillful, direct, and then there's that hint of a 'horrible streak' about him. He could annoy opposing players and fans alike, and if he does then he's doing his job well. Another 'contender' rather than the finished article though.
Any player you'd have kept?
Allen seems to be the popular consensus when it comes to this. For me however, it's Brad Smith. In a world where we still can't find piece-of-mind at left back, Smith would have been a reasonable alternative option. Combative and the owner of a good cross.
Most surprising thing about the summer dealings?
Operating at a profit. I don't think it's a case of Klopp being told he has to sell to buy. Under FSG the summer net-spend has usually hovered around the £20m mark. I'd have expected more of the same.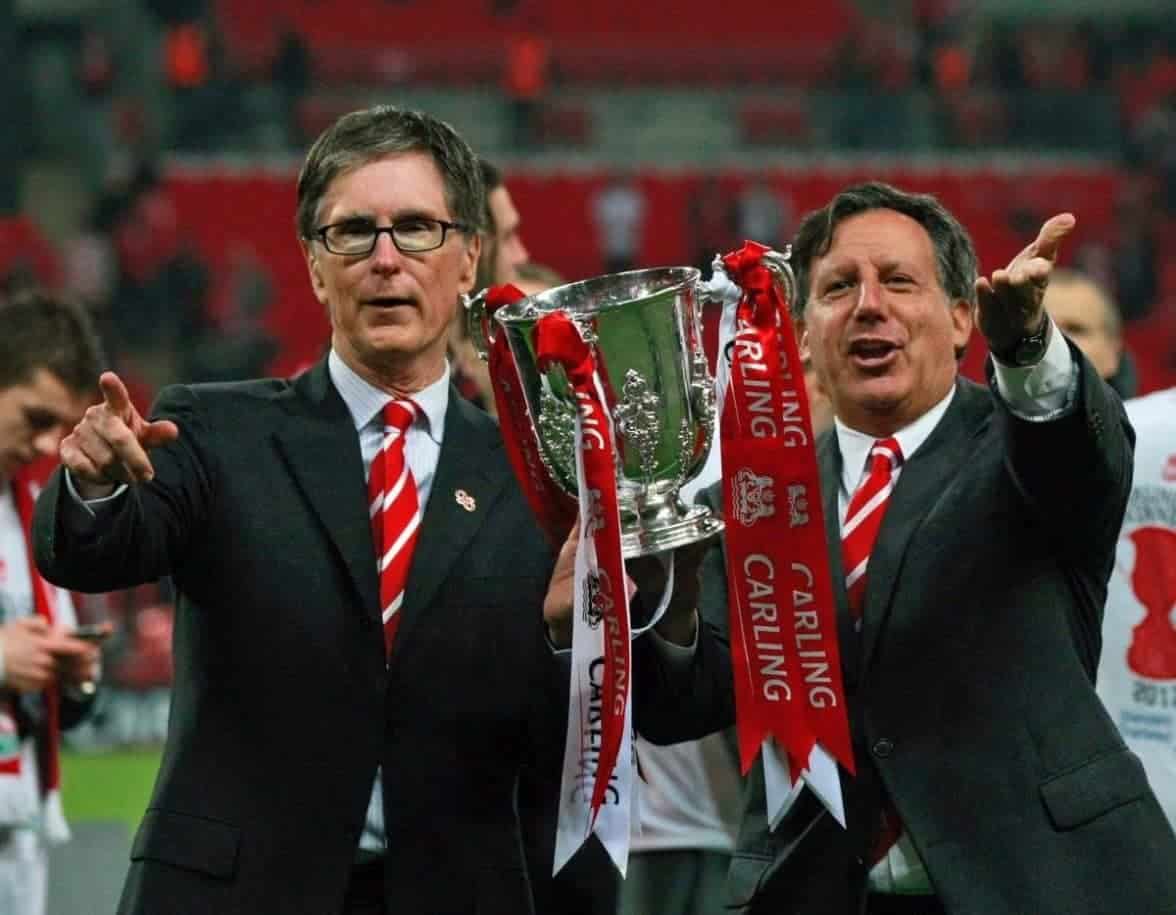 Mane and Wijnaldum brought in together for £53m from the domestic market, offset by Matip, Klavan and Karius from Germany at a combined £8.9m. Which side of that divide do you expect to give us the best on-pitch service?
Biggest concern post-window closing:
Left back remains the unsolvable puzzle and the full back positions in general are our least covered areas. An injury to Clyne would be cataclysmic at this point in time.
---
Matt Ladson
Rate Liverpool's incoming business: 7
Started well, some solid signings in the right areas, faltered hugely with no signings in final six weeks and still that elusive left-back and midfielder missing.
Rate Liverpool's outgoing business: 8
Got rid of the deadwood and moved them all on for very good fees – although largely thanks to the inflated market.
Best signing and why?
Mane (I imagine that will be unanimous) as it finally fills the void of a pacy wide player. Karius and Matip could end up running him close though, hopefully.
Any player you'd have kept?
None whatsoever. Glad that Canos has a buy-back clause but it was definitely right to move him on and see how he progresses.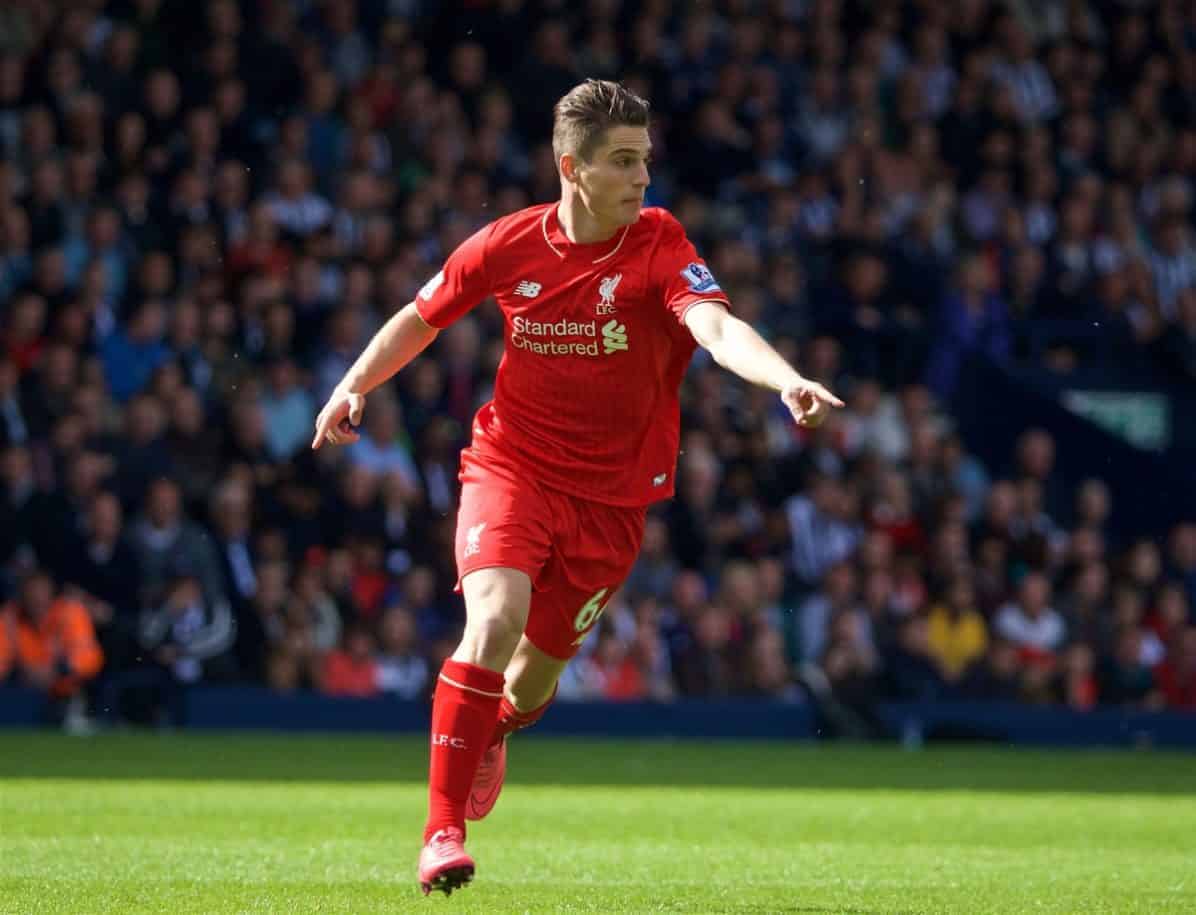 Most surprising thing about the summer dealings?
That Lucas has once again somehow managed to stay at the club. Sakho's indiscretions have saved him there.
Biggest concern post-window closing:
Failure to address the two areas that have needed to be addressed for about seven of the last eight transfer windows now – left-back and holding midfield.
It's pretty incredible that we enter the new season with a 30-year-old right-footed midfielder as first choice left-back, especially when the money is there to sign an actual left-back and the problem has been known for months. It's not like the proper left-back just picked up a long-term injury a week ago.
---
Emma Sanders
Rate Liverpool's incoming business: 6
I think most of the signings we've made will improve the squad. Matip, Karius, Grujic, Mane and perhaps Wijnaldum will all improve the starting XI so it's been fairly successful on that front. Desperately need a LB & a DM though.
Rate Liverpool's outgoing business: 8
Been impressed with outgoing business. Offloaded deadweight and given most youngsters decent loan spells.
Best signing and why?
Mane without a doubt. Been our best player in every game he's played so far. Added dynamic, pace and energy to attack. Joel Matip an important addition at CB though.
Any player you'd have kept?

Brad Smith. There's very little full-back cover for Moreno/Clyne/Milner. Smith is a better defender than Randall so I'd have preferred him to stay.
Most surprising thing about the summer dealings?
Sakho's loan saga came as a shock and it's been a sour ending to the window. Obviously though, not signing a left-back or a defensive midfielder still continues to baffle me.
Biggest concern post-window closing:
Desperately need a new left-back. The situation doesn't look like it'll be resolved with Milner as a replacement. Need to buy one in January. Again, a DM seems necessary too if we want to challenge for Europe.
---
Jack Lusby
Rate Liverpool's incoming business: 6
Rate Liverpool's outgoing business: 8
Best signing and why?
Edging towards Matip as I think he'll be an excellent centre-back, but Karius and Mane obviously deserve mentioning.
Any player you'd have kept?
Can argue a case for Danny Ward and Joe Allen but not exactly fussed either way.
Most surprising thing about the summer dealings?
How ruthless Liverpool were in receiving value for players: Benteke, Allen, Ibe, Smith, Alberto, Sinclair, Canos and Skrtel were all great business.

Biggest concern post-window closing:
Expecting many to say the lack of a reliable left-back or defensive midfielder, but I'd say Mamadou Sakho facing a season marooned in either the Under-23s or just training on his own…
---
Jim Boardman
Rate Liverpool's incoming business: 6
Earlier on in the window I was urging fellow fans not to panic as there was plenty of time and even more money for Liverpool to get out there and make the current squad of nearly-men into actual winners. My optimism took a huge hit when I looked at the actual list of players we've brought in, or more precisely the lack of them.
Mane is quite clearly quality and Wijnaldum should be too, but where is the defensive midfielder we so clearly need and why are we happy to go into a season with just two experienced full-backs, one of whom is unable to get into the starting line up because a 30-year-old right-sided midfielder who has just retired from international duty is considered a better option than him at left back?
The two big money signings played and scored against us in the Premier League last season – Maene scoring three times. Of the other four summer signings – total fees under £9m and all from Klopp's old stamping ground of the Bundesliga – Klavan also played against us twice last season and his then teammate and new third-choice LFC goalkeeper Alex Manninger was on the bench against us once. Has Liverpool's scouting department called it a day?

The other two summer signings, Matip and Karius look the most promising of the Bundesliga quartet but on the whole the window has been far from inspiring and although Liverpool should not be spending money just because it is there it seems bizarre for the Reds to effectively make a profit on their summer transfer dealings.
Rate Liverpool's outgoing business: 8
Part of the reason the Reds are in the black with transfers this summer is the fact that the club have done so well on getting rid of players the manager didn't want.
Benteke is the best example of this, given how obvious it was Klopp wanted him out and how much we'd overpaid for him to start with – to get almost his full fee back again deserves a round of applause for someone.
It was also good to see a sensible approach to transfers of players who we might still class as young and promising, even if their youth and promise was starting to fade – deals that include sell-on fees and buy-back clauses are also to be applauded.
Allen should have at least been spoken to about staying on but the fee received was decent, whilst Balotelli's free transfer is also a far bigger fee than many of us really expected for him.
For Sakho to still be here after the club apparently let it be known that Klopp wanted him out could be embarrassing in the long run, but it could also turn out to be a bit of a fairy tale before the season's out. Football's like that sometimes.
Best signing and why?
Mane, without a doubt, so far at least. He's a walking (and running) chance creation machine, he plays in a way that leaves defenders worried about exactly where on the field he's going to turn up and he opens the pitch up for his team mates. Imagine how good he's going to be when he's fully settled in and has built up a telepathic understanding with his teammates.
Any player you'd have kept?
Allen, if he was willing to stay. I felt he got better as the season went on and although he was far from perfect he was an old and calm head in a fairly young squad.
Most surprising thing about the summer dealings?
Either the fact that we didn't hear about Ian Ayre flying home empty-handed from a meeting where he was going to clinch the nailed-on transfer of our next edge-of-the-seat signing or the fact we made a little profit on transfer fees at a time when the English game is richer than ever, at least in the top flight.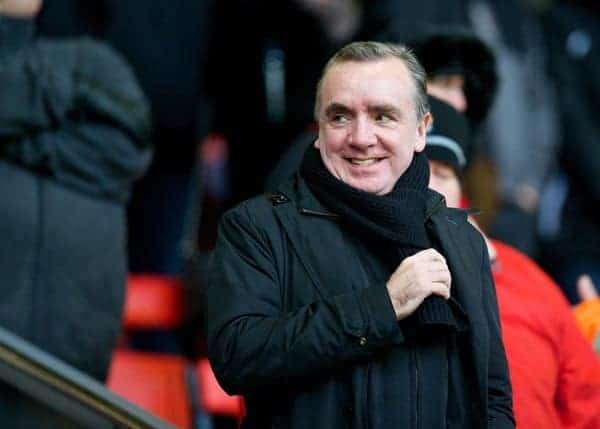 Biggest concern post-window closing:
To be fair this window was always going to be a bit strange because we had a squad that was big enough to deal with the extra games a season in Europe can bring but not European football to use it all in.
We were always likely to trim it quite a bit because there's not a great deal of use in keeping fringe players even more on the fringe than they were already but with or without Europe you would expect more improvements on first-pick players than we saw this summer.
Deep central midfield is a major concern, it's certainly no place for Henderson, whilst Milner at left-back is fine as an emergency measure but completely wrong as a season-long role for a side that should be doing everything in its power to finish in the top four.
Two areas where fans have been crying out for improvements have been completely overlooked and at this stage it isn't really clear why. Hopefully Klopp will show us why as we march on to the top of the table by the time the window opens again in January. Not long to go now…
---
James Nalton
Rate Liverpool's incoming business: 6
It's difficult to pick fault with any of the signings made, but a couple more positions which are long term problems needed filling with quality.
Rate Liverpool's outgoing business: 9
The fees received and the players who've exited the club mean this is one of the best windows for outgoings in recent times.
Best signing and why?
Mane looks like he has the potential to be great for this team, and Karius could be number one for years to come, but Matip was a free transfer who could be vital in turning around an ailing back line. So the best signing has to be the ex-Schalke centre back.

Any player you'd have kept?
Liverpool won't miss any of the players who left the club this summer. Perhaps Jordan Rossiter – a midfield battler of the type the side are currently lacking, and a good passer too. It'll be interesting to see how he gets on at Rangers.
Most surprising thing about the summer dealings?
That all the signings who've come into the side look like they could be a success at the club and fit with the playing style. Gone are the expensive punts on players who don't fit the way the manager wants to play. This shouldn't be a surprise, but it's not happened too often in the past!
Biggest concern post-window closing:
The glaring defensive midfielder shaped hole in front of the defence remains, and James Milner is starting at left back.