Liverpool U23s star Trent Alexander-Arnold speaks to This is Anfield about his progression in recent months and the future under Jurgen Klopp.
After a summer spent with Klopp's first-team squad this pre-season, 17-year-old Alexander-Arnold has produced a series of excellent displays for Michael Beale's Under-23s.
Scoring against Tottenham Hotspur and Sunderland in his last two outings, with his most recent a superb solo effort at Prenton Park, Alexander-Arnold is showcasing the form that has earned him a regular call-up to senior training at Melwood.
Born in West Derby, Alexander-Arnold will be hoping to join the 17 other local lads to make their debut for the club since Steven Gerrard did so in 1998.
Indeed, he came close on the opening day of the season, named on the bench for Liverpool's 4-3 win at Arsenal, and could expect to go one better soon enough.
Speaking at This is Anfield after Sunday's 3-0 victory at home to Sunderland in Premier League 2, the teenager gave his views on his current form, learning from Klopp's first-team squad and his aspirations for the future.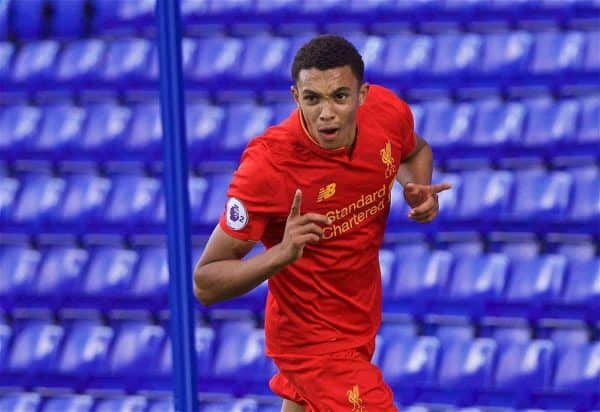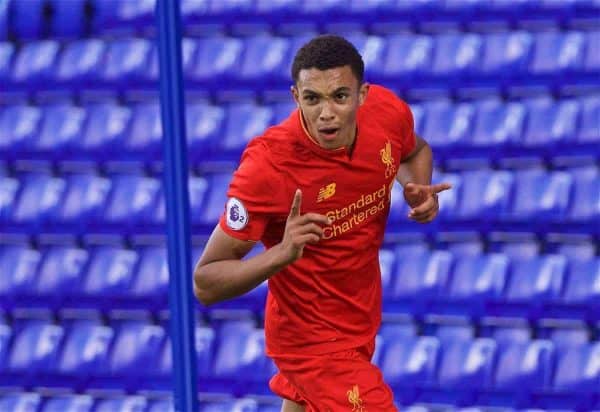 Another great display for you and the team, what are your thoughts on the U23s' season so far, and your performances?
"It's going well and we are playing well as a team, obviously I am playing well individually which is the best combination I can think of, but the team performance comes first in my eyes.
"If we play well then I'll have a good game as well."
What's it like for you, sitting on first-team bench at Arsenal?
"Unbelievable. Everyday going [to Melwood] and being around top-quality players and being around top-quality management as well.
"Everyday I am learning something new, hopefully if I keep learning I will push further on and try and start fighting for places."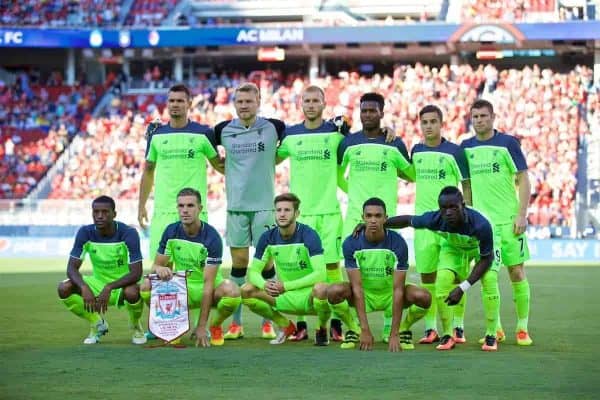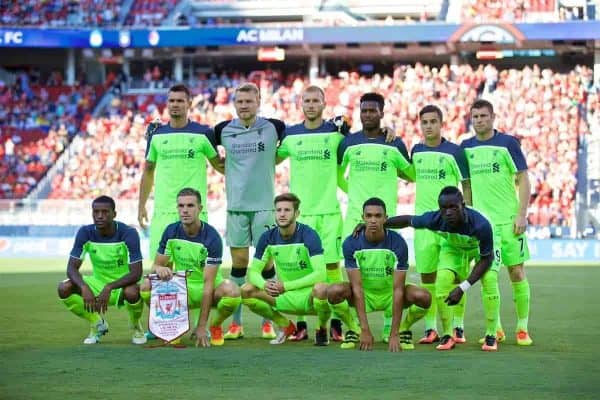 Who looks after you most when you go to Melwood?
"All the players are really friendly with the young players because they have obviously been there at one point in their career as well, so I can't really pick someone out.
"I'd say the captain, [Jordan] Henderson. He took us under his wing, spoke to us and talked to us about how hard it's going to be.
"Obviously we are good enough to be there that's why we are there."
Has Klopp said anything to you about your development?
"He hasn't said anything too much. Just keep working hard, keep trying to learn and do the right things and try and do the things in training he wants me to do.
"With time I'll mature and then I should be fighting for places."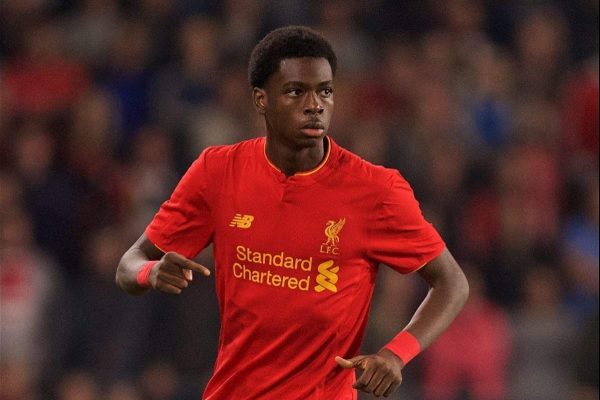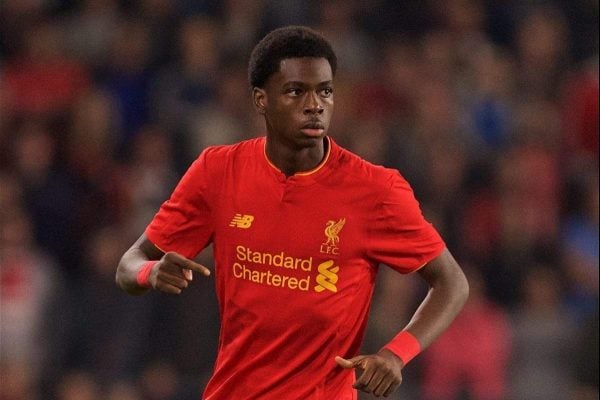 With Ovie Ejaria getting his debut at Derby County last week, this must inspire you?
"Yeah, he is a year older then me, but still I am really happy for him because I know he deserves it with his performances and the way he trains. It's thoroughly deserved.
"Hopefully if I keep training well and playing well I can get into the manager's books."
Do you look at this U23 team and think you could be doing this together in the first team as well a few years from now?
"I'd say all the team have a chance of breaking into the first team, it's just about timing and positions really.
"Everyone has a big amount of quality and we all want to push forward as a team."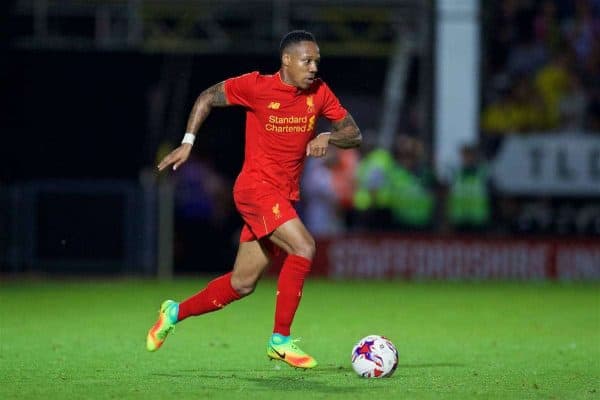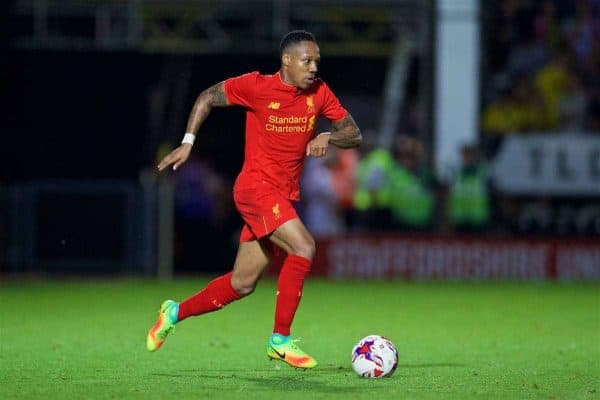 How much of an influence is Nathaniel Clyne?
"I am trying to watch him and learn how good he is.
"I think he is probably the best right-back in the league for me, defensively and going forward. He is so consistent in everything he does.
"I want to play the way I play but if I can learn things from him then I'll try do that everyday."
Cracker from you at Spurs, must be one of the best you scored?
"I'd probably say it was the best goal I have scored.
"I have done it once or twice in training but never in a match so I just got it and I hit it and hoped for the best and obviously it went in."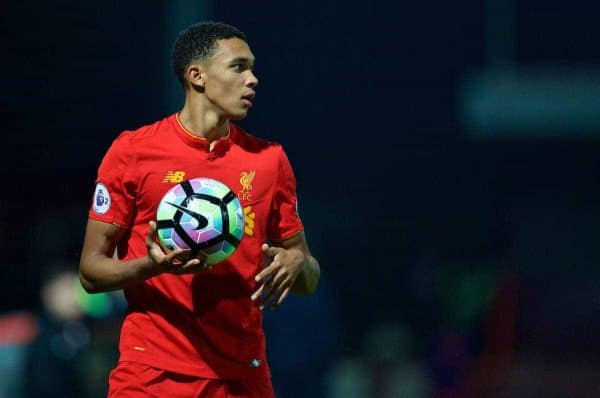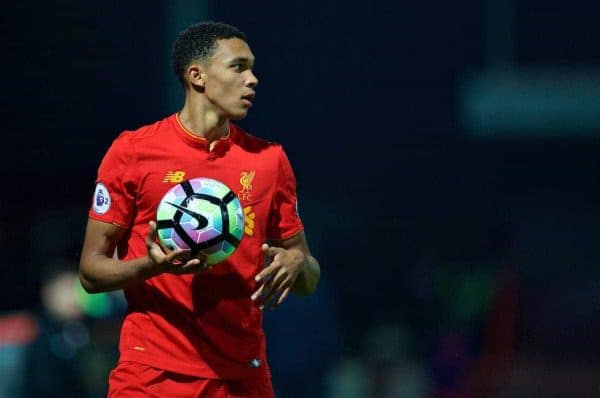 Long term, having been seen as a central midfielder but now playing at right-back, where do you see your future position?
"I like playing both positions and I can play both positions, so I will keep doing what I am doing and whenever the manager wants me to play then I'll play.
"Whichever he sees will get the best out of me, that's what I'll play and I won't argue with him or question him because I know the decision will be the right one in the future."
---
The Liverpool U23s next take on VfL Wolfsburg in the Premier League International Cup on Wednesday night at Prenton Park (7pm BST).
Tickets are just £4 for adults and £1 for children and concessions, members and season-ticket holders are valid for free entry.