Jurgen Klopp resisted spending big this summer but many Liverpool fans are questioning why, when there are areas of the squad which still need strengthening.
It's been an intriguing couple of months at Liverpool as fans waited in anticipation to see what Klopp would do during his first summer transfer window.
There's been a number of new signings, with the majority of the faces coming from familiar European sides.
Klopp's also let a whole host of youngsters out on loan as well as offloading some players who have featured very little under the German boss.
Some of the big names to make way included Mario Balotelli, Christian Benteke and Martin Skrtel, whilst Wales' European Championship star, Joe Allen, was also allowed to leave.
But why was Klopp so resistant on spending big, instead netting a profit of up to £17.5 million this summer?
Setting a Precedent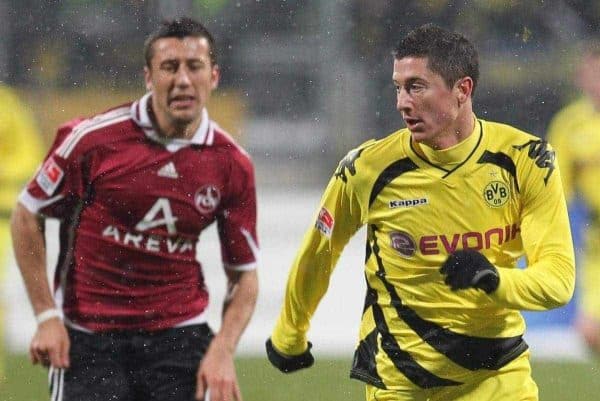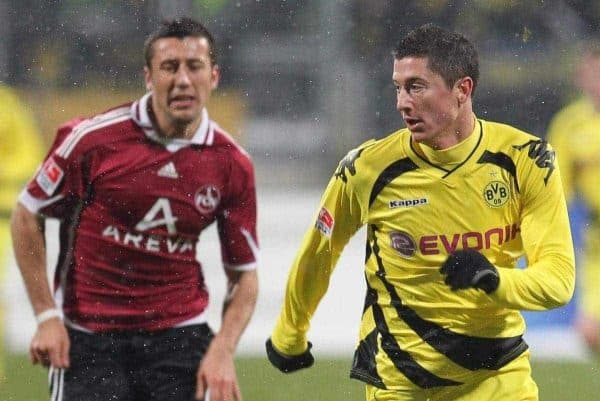 Klopp has always been a big believer in spending little. The German boss doesn't like to splash the cash and, having rarely done so throughout his career, has still been rewarded with success.
During his time at Borussia Dortmund, the most expensive transfer he made was for world-class attacker Henrikh Mkhitaryan and cost him just £19.25 million in 2013.
Some of the club's best players cost less than £5 million, including Ilkay Gundogan (£3.8m) Robert Lewandowski (£3.3m) and Mats Hummels (£2.9m), while Marco Reus and Pierre-Emerick Aubameyang cost just over £20 million combined and have become two of Europe's biggest stars.
His incomings this season followed suit with the exceptions of Sadio Mane and Georginio Wijnaldum, who cost £30 million and £25 million respectively.
The duo made up the bulk of Klopp's spending this summer, though he brought in five more players within the £69 million outlay. The comparison between Brendan Rodgers' spending spree of over £300 million and Klopp's history of transfer dealings is striking.
It's rare to see a top club spending so little on seven new signings in the Premier League and if it pays off this season, it'll only confirm Klopp's status as one of the best managers in the world.
However, will the lack of big-money spending ultimately cost Liverpool a European spot this season?
Problem Areas Remain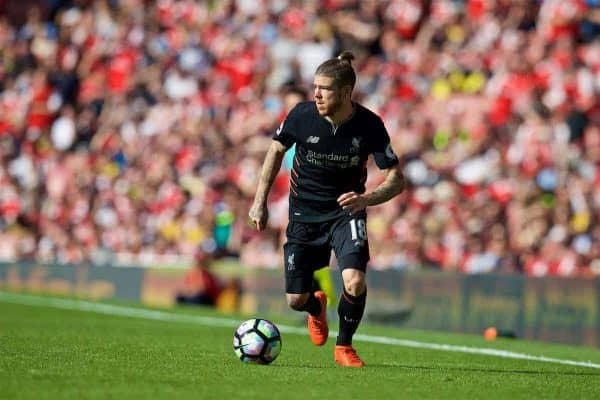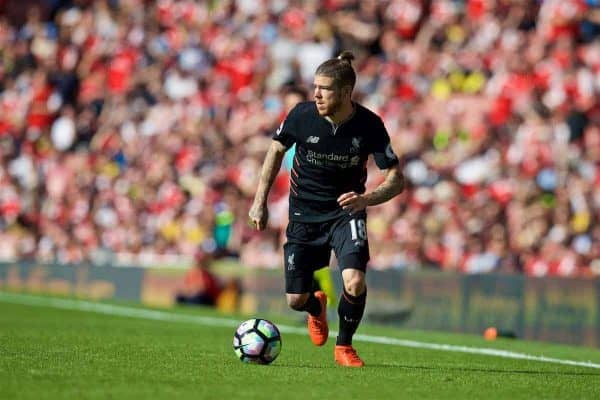 There were several players Klopp could've brought in, including players to fill the elusive left-back role, but few came at a small price.
Considering Liverpool received up to £86.5 million in outgoings, it was surprising to see Klopp go against the clear need to buy a new left-back and a defensive midfielder.
The reasons why Klopp has resisted spending big all lie in his personal beliefs: the German has an eye for talent at a bargain price.
He believes in moulding players to his strategies and training methods and is a big believer of supporting young players.
Klopp always looks for a solution within the squad rather than turning to spending. If a player who suits his style becomes available at a reasonable price, Klopp will bring them in.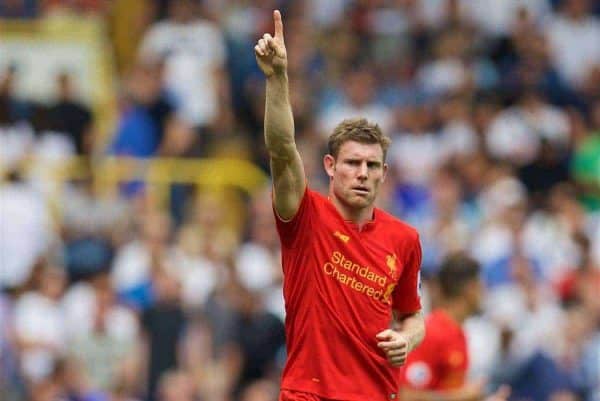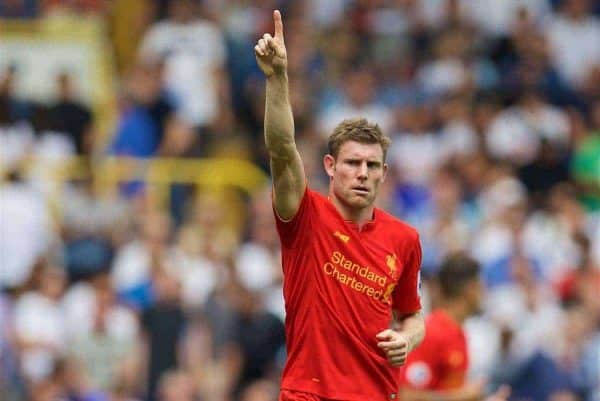 Otherwise, he finds solutions that are already at his expense and he's shown this so far at the start of the Premier League season.
Alberto Moreno's position at left-back appears to have become untenable after a string of poor performances.
Liverpool fans have become restless and were desperately hoping to see a replacement brought in by the end of the summer transfer window, but instead have had to settle for James Milner—a natural right-sided midfielder—replacing Moreno.
It's a decision that has been resoundingly unpopular and, so far, it hasn't looked to have worked.
Klopp has also ignored the demand for a defensive midfielder, believing it's not a necessary requirement to his system.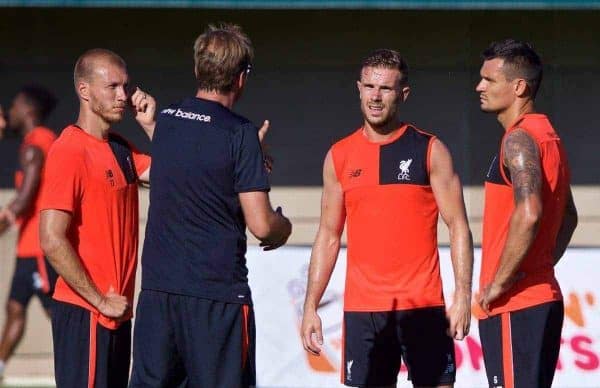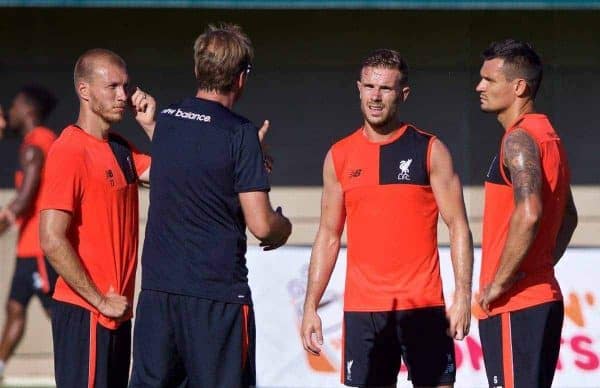 He believes if all of his squad carry out his instructions to the letter, the high-pressing strategy cannot be penetrated and therefore he sees no need to provide extra defensive cover in midfield.
Klopp wants to play exciting football and prefers to see his side attack with flair and creativity and would rather not sacrifice this for a defensive-minded setup.
He's willing to back his players to perform their roles both as an attacker and a defender rather than buy someone who is instructed simply to defend.
He sees this as a weakness and therefore would rather trust his current players to perform the role with similar effect, as well as maintaining the shape Klopp has tried to implement at Liverpool so far.
Time to Back Klopp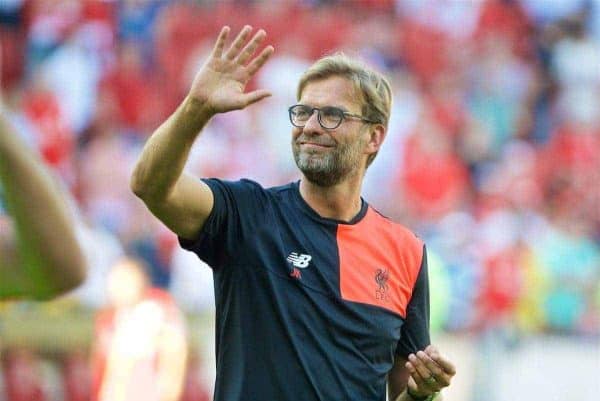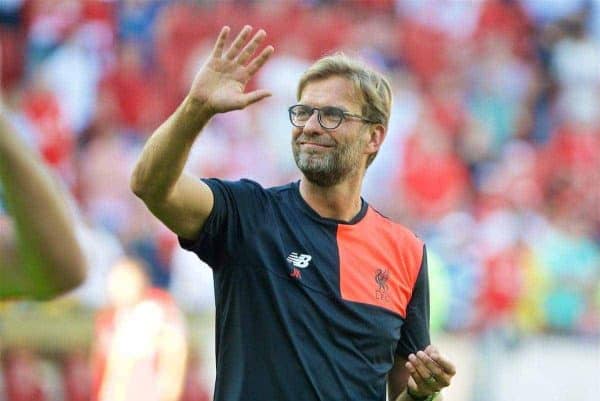 Klopp's net spend is in negative figures following this summer's transfer window and it may not be a figure which fans like to see.
Some link spending with ambition whilst others remain more realistic and appreciate regard for financial stability.
Either way, if Klopp is happy with his final 22-man squad, that should be enough to satisfy fans for the meantime.
Liverpool's lack of marquee signings may waver in their favour later down the line when other managers' are under the cosh due to underperforming stars.
The fans have invested a lot of faith in Klopp and it's time that's put to the test—with the German given the time and patience he's been promised.
---
---