Neil Poole was at Anfield to witness another relentless display from Jurgen Klopp's Reds on Saturday, brushing aside Hull City 5-1.
The Good
Out of the five goals, the two penalties stand out for a couple of reasons.
James Milner instils the same confidence when stepping up to the penalty spot as Steven Gerrard. He may not be comparable as a player but like with Stevie G I'd put my house on him scoring nine out of ten from 12 yards.
Hull goalie, David Marshall, was beaten twice from the spot by Milner, and beaten both times to his left, diving the correct way. Milner knew he could signpost those pens and still put the ball out of reach. It wasn't a high pressure game but such self-belief is refreshing after two seasons watching players looking bereft of self-confidence.

In a game in which Henderson also commanded the midfield and continued to look increasingly at ease as captain, and Adam Lallana continued his hot streak in front of goal, along with Milner, it's encouraging to see the three often maligned, unfashionable Englishmen come to the fore. It's almost enough to make me feel patriotic… actually… no. No it doesn't. One word: Allardyce.
Those two penalties also make it three in total in eight games. It's very, very early days but I'm clinging to the hope that this may signify the return of 2013/14s 'fear factor'. Panicked defences littered the box with costly mistakes as they struggled with our attacking prowess. It led to ubiquitous penalties and some cretin coming up with the name 'penalty pool'.
The difference this time is that whilst two years ago the fear factor came from one player, this time round it's a swarm of players buzzing around the bloodied carcass of the opposition like flies.
A quick word on the atmosphere too. Klopp asked for it to be special. It wasn't. However it was decent, and trust me, in years gone by, a 3pm kick-off at Anfield against a team of Hull's ilk would have had as jovial an atmosphere as a John Terry and Wayne Bridge joint 40th birthday party.

Klopp said he is no miracle worker. The same caveat should be afforded the fans. We upped our game against Hull. YNWA was turned off marginally early and the Kop tried to keep the songs going throughout, the Sadio Mane tune, I believe had it's first significant Anfield airing. It was all ok.
The double edged sword of hammering an unfashionable team who are down to ten men is that it all becomes a little bit too easy. Football needs tension to create a truly great atmosphere, and as counter intuitive as it may seem it can't exist on joy alone. Yin and yang and all that. Nonetheless, a good effort class. B+.
The Bad
I suppose I could talk about the conceded goal and I guess I could talk about the fact we didn't go on to annihilate them. I'd be lying if I said the '1' in 5-1 didn't rankle a little. A first league clean sheet of the season still eludes us.
And ever since the game against Crystal Palace in 13/14 when we stupidly tried to eradicate a deficit a goal difference of ten between ourselves and City in 90 minutes, I always like us to make the most of these opportunities because you never know how valuable those goals may become later in the season. Again, like last time (Chelsea 1-2 Liverpool) I don't want to bang on about very slight negatives. Instead, Klopp explained it best after the game:
"We still have lots to improve. One thing we need to improve is, if you're going to be brilliant, be brilliant for 95 minutes. We were brilliant for the first half."
If the most terrible 'bad' we can serve up for this season is not being brilliant for all of 95minutes, then we may, just may do alright.
The Chatty
Mamadou Sakho vented his spleen on Snapchat on Friday, bemoaning that 'they' don't want to him even play in the second team even though he is fit. He's done himself no favours ingratiating himself back into the team. This 5-1 victory over Hull merely exacerbates his problem.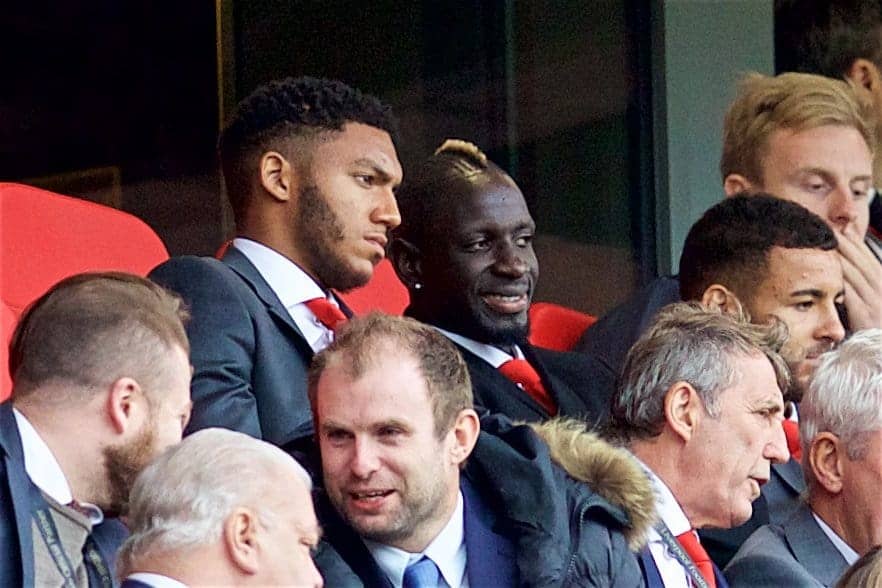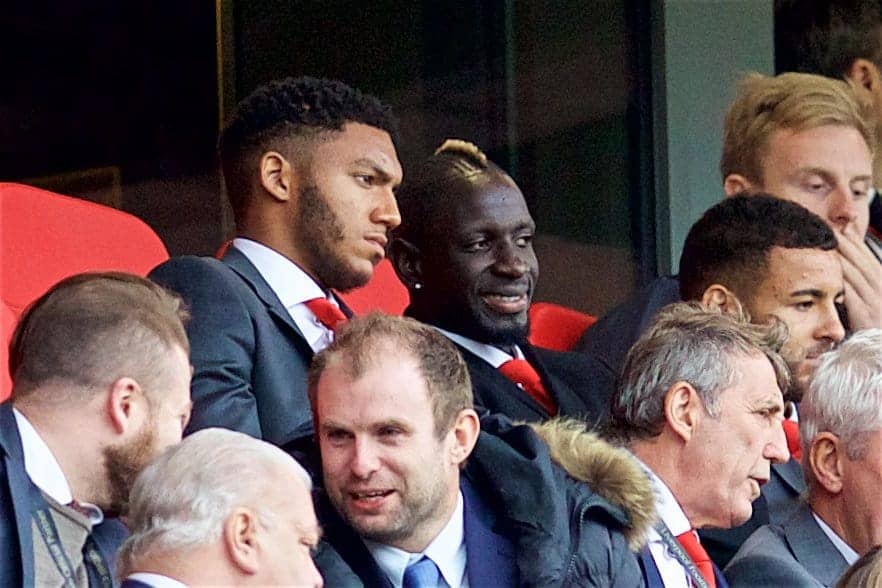 No matter how good you are, no matter how popular you are, it's a case of out of sight out of mind when Liverpool just steamrollers teams like this and carries on notching up impressive wins. Consequently, Sakho's foray into social media angst is like a drunk swearing at invisible pigeons in the high street while everyone else just carries on with their shopping without a second glance. "Don't mind him. Now, how much party food should we buy tonight?"
And if you think I'm being harsh, honestly, just read this part of what he wrote: 'Still not talking cose[sic] I want to speak on the pitch.' When a talking man claims to not be talking then the balance has been tipped.
I for one rate and really like Sakho, and all being well in the world he'd be in my starting 11 over Dejan Lovren. However, if you keep loading one side of the scales with 'incidents' then eventually it will outweigh the quality of the player on the other side. If you're Luis Suarez you can absorb elephant sized incidents for years because the player is so extraordinary. Sakho is a good player, but he's not Suarez and I'd be gobsmacked if his chatter hasn't hammered a few more nails into a coffin lid already busting with lead.
Lovren missed the game due to a nasty sounding 'viral infection' which I'm reliably told is the same as having 'the mange'. Ragnar Klavan took Lovren's place on the pitch and Lucas Leiva took Sakho's on the bench. He's never getting a look-in is he?
Klopp's decision to use the press conference to highlight Alberto Moreno's excellent displays in training over the last two weeks seems a smart way to counter Sakho's chatty drivel with a subtle message which asks the player to read between the lines: Maybe if the defender deals with being unceremoniously dumped out of the team in the same way as Moreno, he'll feel Jurgen's love again. And that my Red friends is not a euphemism.