Philippe Coutinho has given Liverpool supporters a major boost by declaring his current happiness at both the club and in the city itself.
The 24-year-old has been a Liverpool player for almost four years now, having joined for £8.5million from Inter Milan in January 2013.
During that period, he has matured into arguably the Reds' best player, producing some memorable moments and wowing fans with his Brazilian brilliance.
Despite some rumours linking Coutinho with a move away from Anfield in recent times, the diminutive forward says he couldn't be happier about his current situation.
"Liverpool feels like my home," Coutinho told the Liverpool Echo.
"I feel happy, settled and comfortable here with the city and the people.
"It's an amazing city. I enjoy going to the cinema with my wife and to restaurants in town. The supporters are very nice. Hearing people singing my name, it inspires me. The fans here make me feel amazing.
"They give all the players confidence. They are there for us in every game."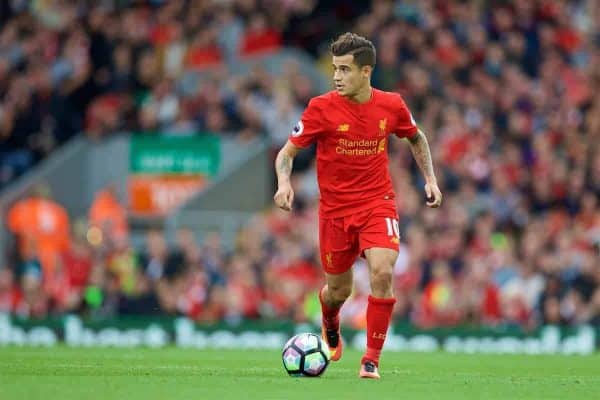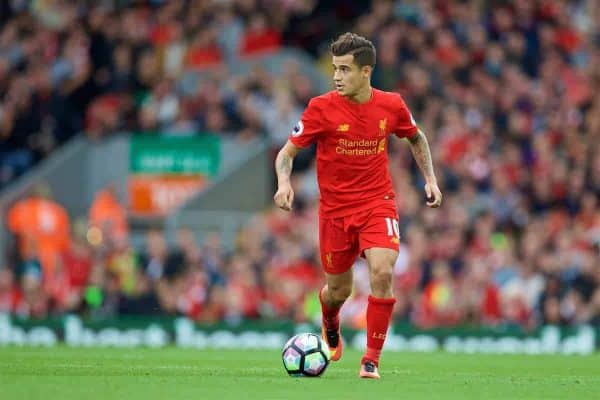 Coutinho also insists that he is still maturing as a footballer, and has credited Jurgen Klopp for making him more and more of a force since his arrival last October.
"Maybe this is the best I've played but I still think I can improve," he added.
"This is just the start. I always want to improve and do better. I want to be an important player for this team. I want to help my team-mates to achieve great things.
"Jurgen has helped me to develop a lot as a player. I really enjoy working with this manager. He has given me a lot of confidence.
"The team plays differently now. We play high pressure football. This style suits us and this manager is so important for Liverpool.
"I believe in this squad. The manager has changed a lot. He has changed the mentality of the group.
"We are in a good way. We have a good team, but we have to show it every day and in every game. We can't look too far ahead. We have to take it step by step, game by game. Maybe at the end we can win."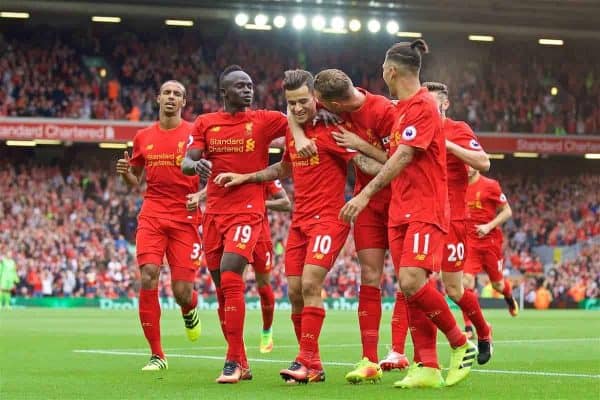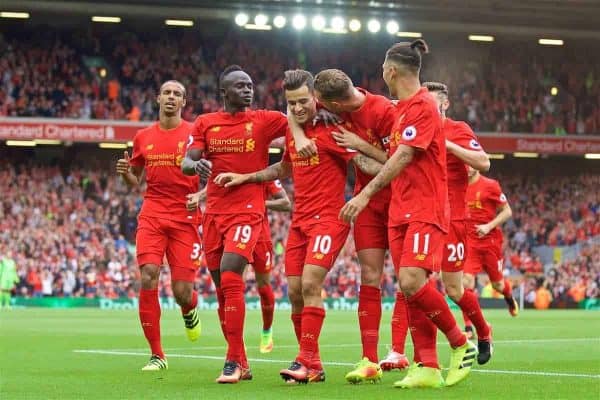 Finally, Liverpool's talisman touched upon the importance of his family, admitting that his wife Aina and daughter Maria play an enormous part in his success.
"She has been so important for me. She is always there for me," he said.
"She stopped everything in Brazil to come to Europe for me. I have been very lucky to have her help and support. I am very grateful for what she's done for me.
"If I don't have a good game and I go home not too happy, she talks with me. Whenever my wife comes to watch, Maria comes along too.
"She brought me luck against Tottenham as I scored in that game. I will have to take her on to the pitch with me more often! At the moment she doesn't understand anything but in a few years she will understand."
Coutinho will hope to once again play a starring role for Liverpool on Saturday lunchtime, with Klopp's men facing Swansea City at the Liberty Stadium.
Every year that passes sees him go up a gear – he has won the Reds' Player of the Year award for the last two seasons – and 2016/17 could well see him join the truly elite players in European football.