Liverpool principal owner John W. Henry and chairman Tom Werner are travelling to Liverpool for the official opening of Anfield's new Main Stand.
Henry and Werner, who have steered the redevelopment of Anfield and the Main Stand since taking over the club in 2010, will experience the finished product on Friday.
The duo have made sporadic trips to Merseyside throughout their tenure, including for October's clash with Rubin Kazan in the Europa League.
That was Jurgen Klopp's first home game after his appointment, with the FSG figureheads generally visiting for landmark occasions.
Friday will be one, with the new-look Anfield's official opening event, while Saturday's clash with Leicester City will be another, and both Henry and Werner will be in attendance for the Reds' first home outing of 2016/17.
The successful expansion of Anfield is one of the standout positives of FSG's almost six years in control of the club.
While George Gillett said that "the spade has to be in the ground within 60 days" on his and Tom Hicks' arrival as Liverpool owners in 2007, the former owners ended up spending £59 million on a stadium that never was built.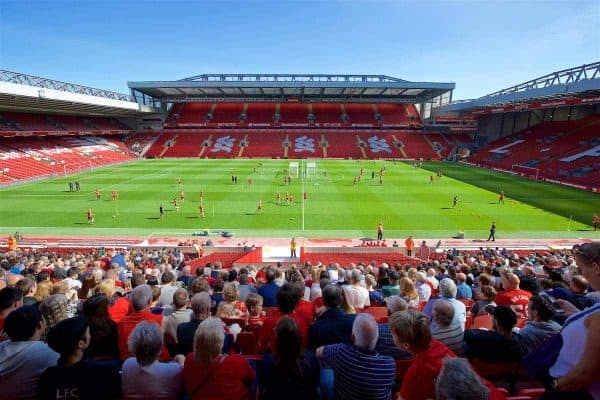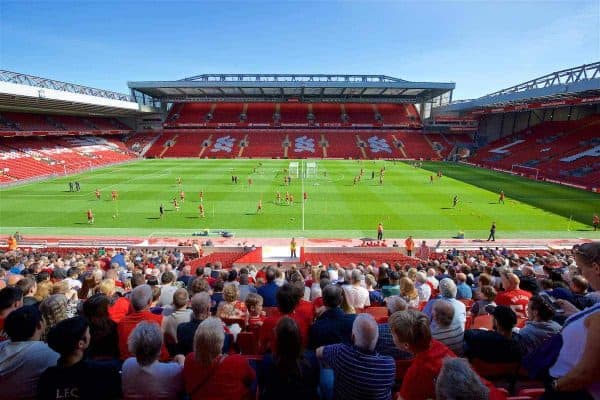 FSG will no doubt be impressed with the work undergone at Anfield throughout the summer, which should be in the line with the vision detailed by FSG president Mike Gordon last July.
"John, Tom and I completely share the view that we want the Main Stand expansion to retain the heart and spirit of Anfield and the city of Liverpool itself," Gordon said.
"When supporters walk the concourses we want them to feel connected to Liverpool's existing buildings and all they represent."
With the inclusion of the Hillsborough Memorial and the Shankly Gates, along with the introduction of 96 Avenue and Paisley Square, FSG have ensured this is the case.
While work is set to continue into January, Henry and Werner will be able to experience the new Main Stand at full capacity on Saturday evening.
Whether they then push forward with phase two of their redevelopment plans, expanding the Anfield Road End to take overall capacity to 58,000, is yet to be confirmed.