Jurgen Klopp has given a fascinating insight into his tactics at Liverpool, playing down the importance of a rigid system and championing flexibility.
Appearing on Sky Sports' Monday Night Football, alongside Reds legend Jamie Carragher, Klopp proved to be a hugely insightful guest during almost an hour of chat.
The 49-year-old discussed various topics, from Liverpool's set-piece issues to his own career as a player in Germany's second division, but one of the most interesting aspects of Klopp's in-depth conversation was a look at his attacking flexibility.
The German believes it is not about certain players taking up specific roles on the pitch, with plenty of interchanging the most important thing.
"If you play a 4-3-3 with wingers, like Holland played a few years ago, [it's different]. [But] we don't have wingers, apart from Sadio, our job is to find a system where they can bring their skills," Klopp said.
Asked if he had a set system, or if the formation is built around the players, Klopp said unequivocally: "It's built absolutely around players."
"We had this game against Tottenham [in October] then a lot of games in a row, so we didn't have time to build a formation. Then you learn more about each other.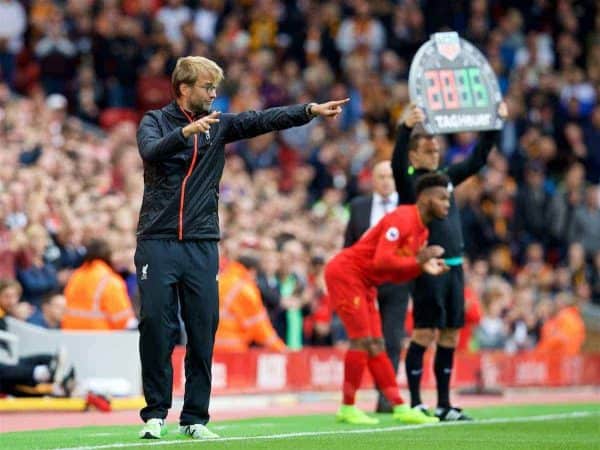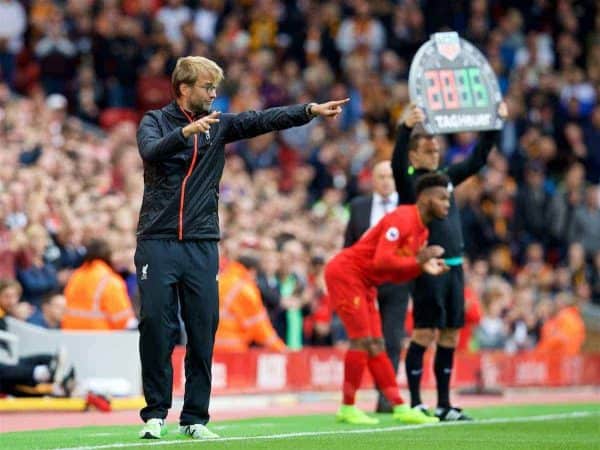 "You have to improve, and we improved—that's true, but we still have a few issues.
"I don't think about it [the system], to be honest, I don't think we have a false nine or no No. 9, all these players have to be in the opposite box in all situations they can be.
"It's not important which players are which [where on the pitch]. It doesn't matter if it's Sadio or Adam Lallana on the right, or if Coutinho is in the middle not the left, or if Sturridge or Firmino are dropping deep."
"That's what we have to create, that's what I loved in the first half against Hull. We were flexible. I loved it in this moment."
Klopp wants his attacking players interchanging and, therefore, causing chaos for opposition defences – as we've seen in recent weeks, especially against Leicester City and Hull City at Anfield.
The purpose with which the manager spoke about his ideas made for engrossing viewing, and it is clear that he has total faith in his methods.