Jurgen Klopp has revealed that his favourite Premier League player, aside from his own, is Man City's David Silva.
The Liverpool manager is making a hotly-anticipated appearance on Sky's Monday Night Football this evening, which is sure to have Reds supporters riveted.
Prior to Monday's live show, Klopp was asked about who he admired most in the Premier League.
The 49-year-old plumped for City playmaker Silva, who has been one of the league's standout players over the last several years.
"I like David Silva – he is a wonderful player, he's everywhere, he's so skilled and he has a wonderful attitude. Even though I haven't heard his name too often during Manchester City's wonderful start to the season, I'm pretty sure he has a role and I like his style of play," he said.
"I am not too interested in the players of other teams. They are all dangerous if you allow them to be."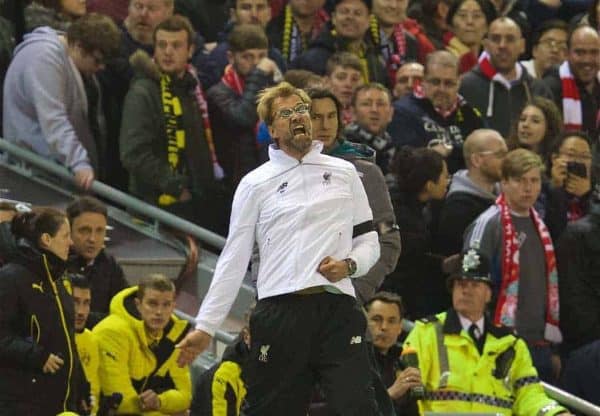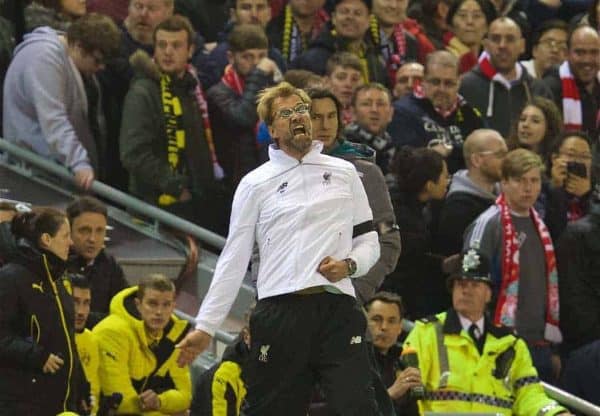 Klopp also spoke about Anfield and its famous atmosphere, admitting that the victory over former club Borussia Dortmund last season was the best moment of his managerial career.
"We have a new stand in Liverpool, which is 22,000 people sitting, which I have never seen [anywhere else]," he added.
"But the Kop created the best half hour that I've had in football. I don't have to say it was the last half hour against Dortmund; the atmosphere in the stadium was the best I've ever had – hopefully not the best I will ever have but it was outstanding.
"I don't want to compare. I'm a lucky guy who has had two wonderful clubs and now I can work here. The Kop is an impressive place and I love to play in front of them."
You can follow Klopp's appearance on Monday Night Football on our live blog HERE.