Crystal Palace midfielder James McArthur has lauded Liverpool's performance on Saturday, describing them as "the best side we've played this year."
The Reds produced yet another eye-catching display at the weekend, as they overcame a tough trip to Selhurst Park to win 4-2 in style.
McArthur scored both of Palace's goals on the night, and reflecting on the match, the Scot couldn't hide his admiration for Liverpool under Jurgen Klopp.
"I'd say that's the best side we've played this year as a team performance," said McArthur.
"The front six, the way they press the ball and rotate, they are a really strong contender this year in my opinion."
McArthur wasn't the only person to be wowed by the brilliance of this current Reds outfit, however.
Palace manager Alan Pardew, who has enjoyed plenty of success over the Merseysiders down the years, was equally impressed with their style of play.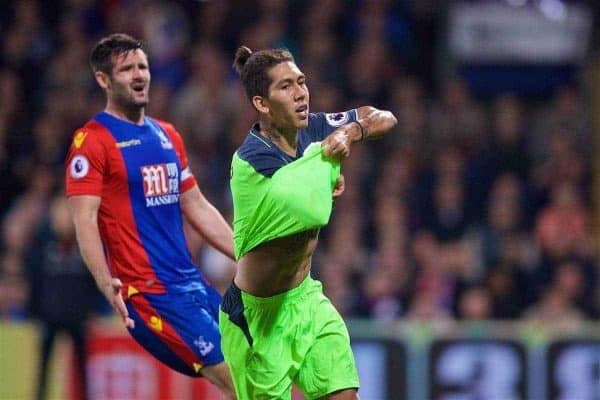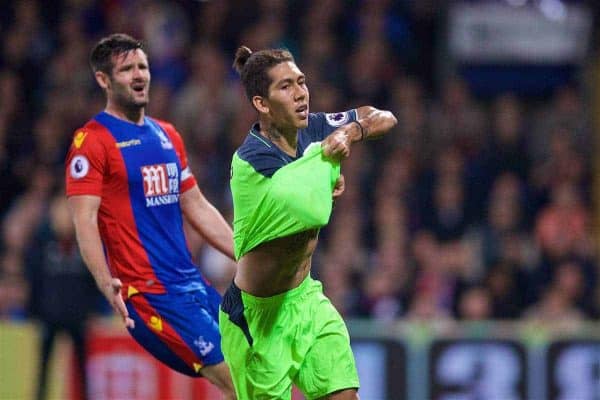 "It's very difficult to play against them. The speed, the runners, they're coming from every angle," he said.
"As much as I say my back four didn't play well, I think the two set plays and the fourth goal is where I'm questioning them.
"They've got some fantastic players. [Roberto] Firmino plays that striker's role really clever, you don't really know where he is and it's unnatural for centre-halves.
"He pulls you around, pops up in midfield, then he's in midfield, someone else replaces him. It's like a piston in an engine working there.
"They are as good as anyone we've played this year. I'd put them in the same level as Spurs and Spurs were terrific."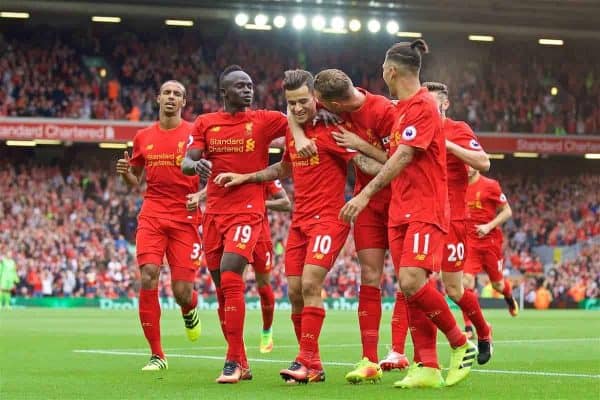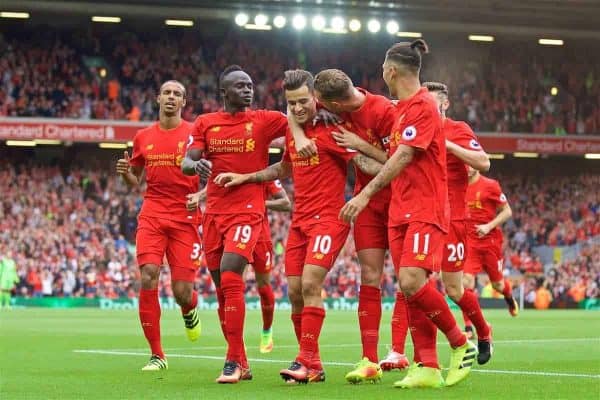 As nice as it is to hear Liverpool's manager and players discussing the quality of the team, it is even more refreshing to hear it from rivals.
The Reds are clearly an extremely difficult side to come up against this season, and every win that they secure seems to win new legions of admirers.
Hull City centre-back Curtis Davies said the Reds "didn't give you a chance to breathe" after Klopp's men thrashed them 5-1 in October, which epitomises their relentless nature right now.
Danny Rose, Tony Pulis and Darren Bent were all similarly impressed with the Reds' approach when taking their sides on this season, and their praise is certainly well placed.