Liverpool midfielder James Milner is looking to prolong his club career after retiring from international duty with England.
Milner announced his retirement from the Three Lions after an unsuccessful campaign at the European Championship in France this summer.
The 30-year-old played just three minutes for Roy Hodgson's side, bringing his tally of caps up to 61, but said after the tournament that "with the good young players we have coming through, it is pointless me taking up a spot just because I am reliable."
Liverpool still have a host of players regularly included in the England setup, with Jordan Henderson and Daniel Sturridge currently away on duty.
Nathaniel Clyne and Adam Lallana would likely have featured under stand-in manager Gareth Southgate this month, but remain alongside Milner on Merseyside due to injury.
Speaking as the October break kicks off, Milner discussed the benefits of him remaining at Melwood, insisting "Liverpool is obviously the big thing for me now."
"It's a new phase for me in my career. I don't have a rest, if that's what people think, the manager works us hard when we're here," he sad.
"To concentrate on Liverpool is obviously the big thing for me now.
"We had a game in the [previous] international break to keep us ticking over. I felt pretty fresh going into the next round of fixtures after the international break.
"I had done it for a lot of years, going away with the national team and coming back—and sometimes it was quite tough when you had been travelling, had a couple of days and were back into the fixtures.
"You don't really get that break. For me personally and hopefully Liverpool, it can be a positive thing that you do feel fresher after the internationals."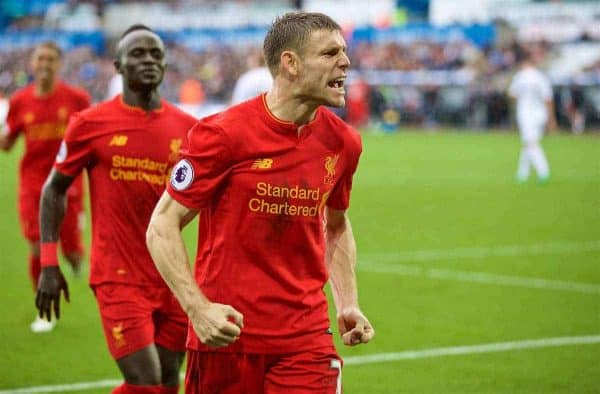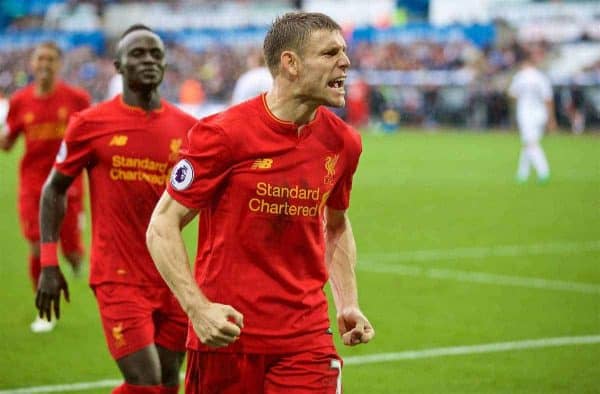 Milner has thrived in his new role at left-back so far this season, and given the physical demands of the position, a less-intensive schedule will benefit him hugely.
An international break on Merseyside, he continued to explain, would provide him with a mental reprieve, too.
"Although we're training hard here, you get the odd day off here and there, so that helps," he said.
"[It's] just that mental break as well I think—the travelling and being in that competitive mode every three days for a full season.
"I don't think you feel it at the time but sometimes when you step out of that or maybe at the end of the season when you feel how you feel then—a bit more refreshed—you think 'How have I been in that mode?'
"Whereas with the international break, it's 10 days where I don't have a competitive fixture to worry about. It just gives you that bit of respite.
"You're obviously training hard, but you have heard so many people talk about it prolonging their club careers.
"And it's not only a physical thing, I think it's a mental thing in giving you that time to switch off and feel fully refreshed."
The third-oldest player in Jurgen Klopp's first-team squad, Milner turns 31 in January, but will be hoping to continue his Liverpool career beyond his current contract.
His form this season suggests both he and his club will benefit from his international retirement.