Jose Mourinho heads to Anfield for the first time as Manchester United manager for a Monday night match under the lights. Here, Press Association Sport looks at some of the issues surrounding the match.
WAYNE WILL IT EVER END?
The debate over Manchester United captain Wayne Rooney continues to rumble on – as it has for most of the season – after interim England manager Gareth Southgate left the country's record goalscorer out of the side to face Slovenia on Tuesday and gave him just 17 minutes.
Mourinho has been through a similar dilemma already and prior to the international break Rooney was named as substitute for three successive matches.
His record against Liverpool (six goals in 23 appearances) hardly warrants inclusion and their opponents' pressing game makes counter-attacking football with the speed of Anthony Martial and Marcus Rashford more appealing.
UNITED HAVE TO TAKE ADVANTAGE OF LIVERPOOL'S DEFENSIVE WEAKNESS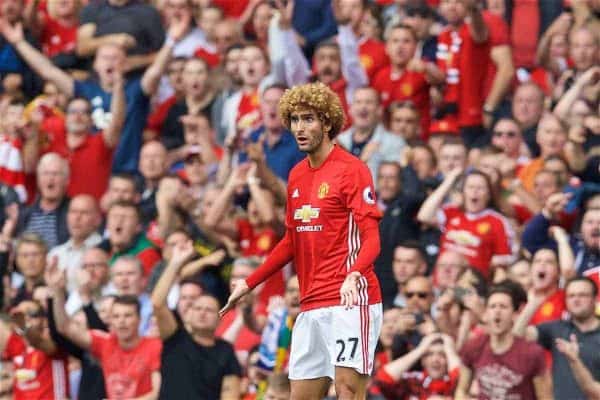 Jurgen Klopp's side may be scoring goals for fun – on a par with Premier League leaders Manchester City – but the other end of the pitch continues to be an issue.
The Reds have kept one clean sheet in all competitions since May 8 (12 matches) and that was against a lacklustre Championship side Derby in the EFL Cup.
A perceived vulnerability at set-pieces continues to exist and the likes of Zlatan Ibrahimovic, Eric Bailly and Marouane Fellaini all post an aerial threat.
Mourinho is guaranteed to have instructed his side to exploit this.
WILL UNITED BE ABLE TO KEEP UP?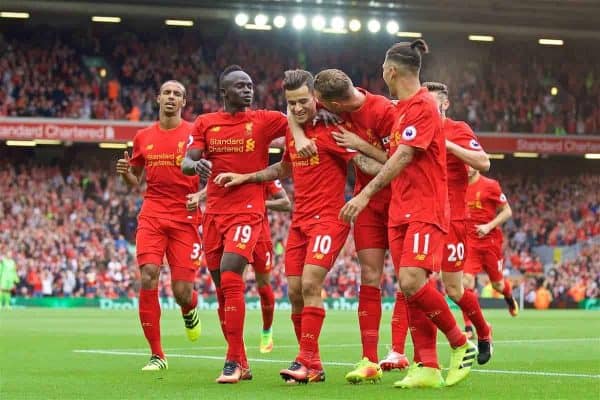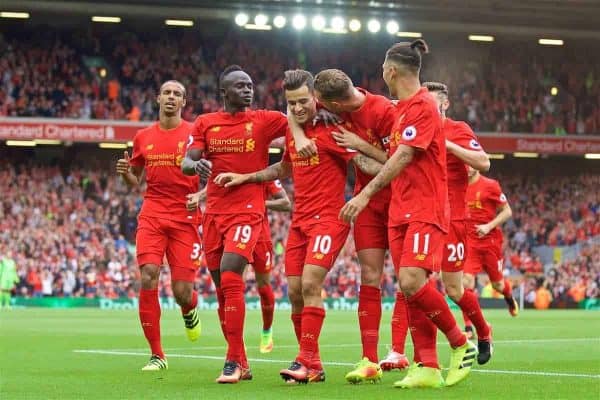 Heading into this weekend's fixtures Liverpool led the way in terms of distance covered, with their players racking up 818 kilometres in their seven Premier League matches so far – well ahead of any of their rivals.
The running is as much about ball retrieval as it is about creating attacking options and that is reflected in the 4,220 passes made and 135 shots taken (two more Premier League best figures).
Over 60 per cent possession (second only to City) means United will have to work hard to stay in the game.
THE ANFIELD FACTOR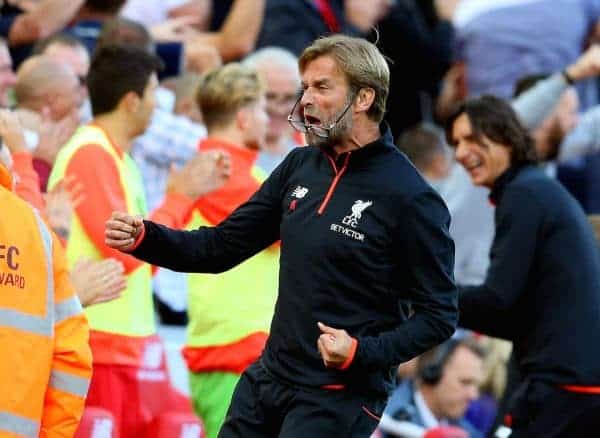 Liverpool have not lost at home in any competition since playing Stoke on January 26 (the second leg of the League Cup semi-final which they ultimately won on penalties) and Anfield is starting to resemble a fortress again.
Since the ground opened this season – with a new 54,000-plus capacity after refurbishment of the Main Stand – they have scored four against defending champions Leicester and five against Hull.
The atmosphere under floodlights always goes up a notch and the unusual scheduling of these opponents for a Monday evening will take it up another level.
WHAT SORT OF GAME CAN WE EXPECT?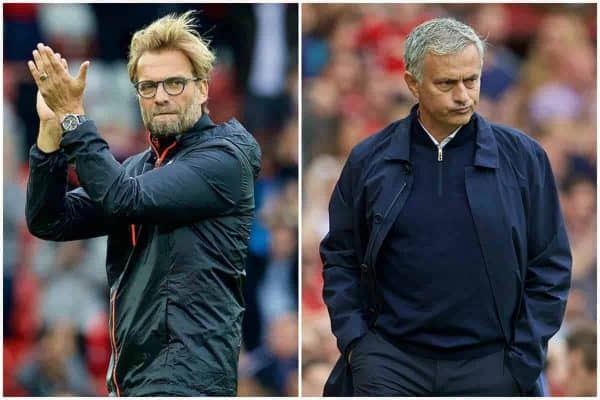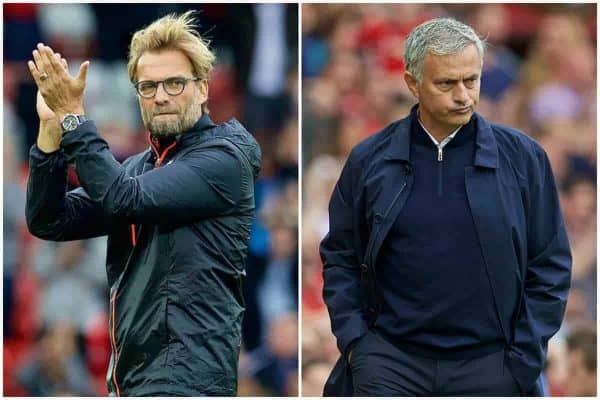 Mourinho's summer arrival means Liverpool are almost a year ahead in their development and it is starting to show.
Klopp will have his players pressing relentlessly, fighting to quickly win the ball back and attempting to overwhelm their opponents with the sheer intensity of their attacking.
Mourinho, as he invariably does in these situations, is likely to play a more cagey style, looking to soak up the pressure and hit back on the break.
He effected that perfectly in 2014 when an ultra-defensive Chelsea performance allowed them to derail Liverpool's title bid with a 2-0 victory despite having ceded the majority of possession to then manager Brendan Rodgers' free-scoring side of Luis Suarez, Daniel Sturridge and Raheem Sterling.
He would love nothing more than to repeat the feat.