Nathaniel Clyne has revealed Jurgen Klopp has nicknamed him "a machine," due to his ever-presence at the back for Liverpool.
Clyne has played every minute of every game for the Reds so far this season, but has been forced to withdraw himself from England duty this month due to a knee injury.
Klopp will be hoping this ensures he is able to return to action for Liverpool's clash with Manchester United on October 17.
The German has come to rely on Clyne, and speaking to Match of the Day magazine this month, the 25-year-old this has seen him pick up a formidable nickname.
"The manager has called me a machine in the past," he said.
"I'm not entirely sure why, it's probably because I play in loads of games and rarely get injured or come off with knocks.
"All I try and do is my best for the team and try not to complain about anything."
However, despite Liverpool's excellent start to the season, taking five wins, a draw and a loss from their first seven Premier League games, along with two victories in the League Cup, Clyne does have one complaint.
"It's a long way to go but we've done really well, we're just going to focus on the next game," he added.
"We haven't had a clean sheet yet so as a defender, I'm a bit disappointed.
"I want to get clean sheets, but we need to work harder in training on our defending."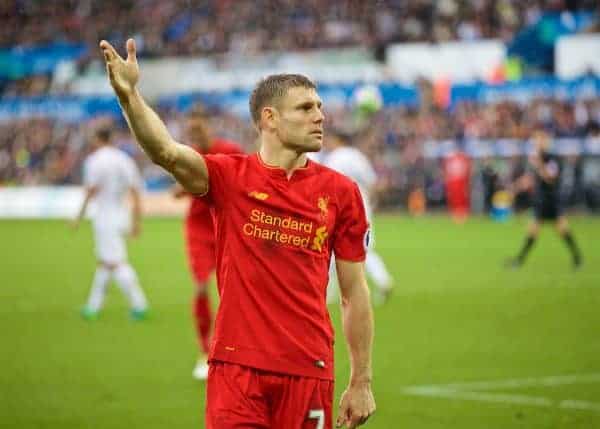 This will require further work alongside James Milner on the training field, with the Reds' vice-captain converted into a new position at left-back for this season.
Milner has produced an excellent run of form despite a difficult transition into a demanding role, and Clyne joked how he was putting him to shame.
"He seems to make it look easy! I've trained my whole career to be a full-back and he comes in and makes it look easy!" he continued.
"He's enjoying it and also getting on the scoresheet.
"He's a very experienced professional—every team needs a James Milner in their side. He can play in any position."
Milner has already detailed the benefits of remaining at Melwood during the international break, following the 30-year-old's retirement from England duty.
With Milner, Clyne, Joel Matip, Dejan Lovren and Loris Karius all staying on Merseyside over the next two weeks, this provides Klopp with an opportunity to fine-tune his first-choice back line.
While Clyne and Lovren are both injured, this can only prove to be a positive situation, as the Liverpool looks to mould this five-man unit in one well-drilled machine.