On Jurgen Klopp's arrival as Liverpool manager, we looked at things to look forward to during his reign—and here we revisit those one year on.
The German was appointed Brendan Rodgers' successor last year on October 8, becoming the 23rd manager in the history of Liverpool Football Club.
Sparking the imaginations of supporters, securing Klopp as manager was widely lauded as a coup for the Reds, given his previous success with Borussia Dortmund in the Bundesliga.
Twelve months later, this has proved to be the case, with Liverpool finding themselves in a very positive position.
But were we right in our vision of Klopp's influence on Merseyside?
Here we revisit our list of five things to look forward to under the charismatic German, and see whether they have played out.
"A Better-Drilled Defence"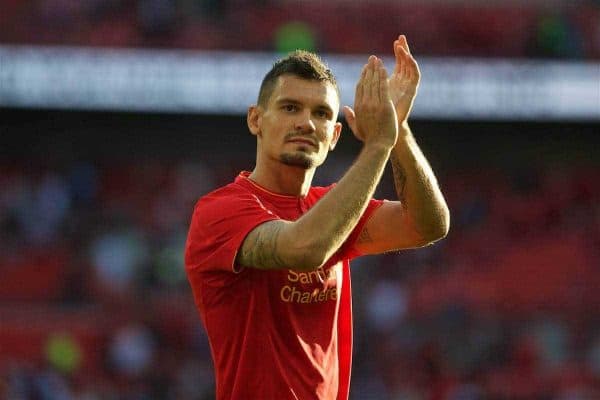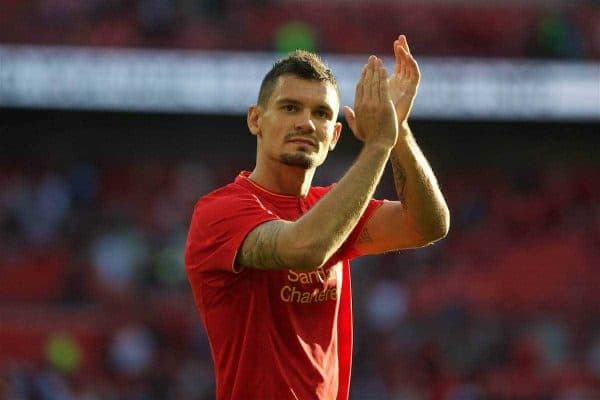 What we originally said: "It is clear that the German has prioritised steadying the ship in his early days on Merseyside, rather than preparing it to move forward at full tilt."
When Klopp arrived on Merseyside, he explained how he would prioritising an improved back line, saying "the first thing, always, maybe in life, you need to have a stable defence."
Over his first 12 months with the Reds, Klopp has sprung a number of surprises within his defensive setup, with key players fading away and others emerging from the periphery.
Dejan Lovren, a much-maligned figure during Rodgers' reign, has rising to the status of first-choice centre-back under Klopp, while Mamadou Sakho, previously a focal figure in the Liverpool defence, finds himself exiled from first-team action in 2016/17.
Elsewhere, James Milner has been remoulded from right winger to left-back, and has shone, while Joel Matip and Ragnar Klavan were brought in to replace Martin Skrtel and Kolo Toure.
Furthermore, the addition of German goalkeeper Loris Karius this summer has seen Klopp address a problematic situation between the sticks, though as with Liverpool's defensive record overall, this remains a work in progress.
Under Rodgers, the Reds conceded 201 goals in 166 games, at an average of 1.21 per game, keeping 54 clean sheets, averaging one every three games; under Klopp, Liverpool have conceded 68 goals in 61 games, at an average of 1.12 per game, keeping 20 clean sheets, averaging one every three games.
So while we predicted that "supporters can look forward to many more clean sheets" under Klopp, this is yet to come to fruition.
But with Liverpool arguably only now finding clarity, with roles defined and key positions strengthened, the jury is still out at the back.
"Appreciation of the Defensive Midfielder"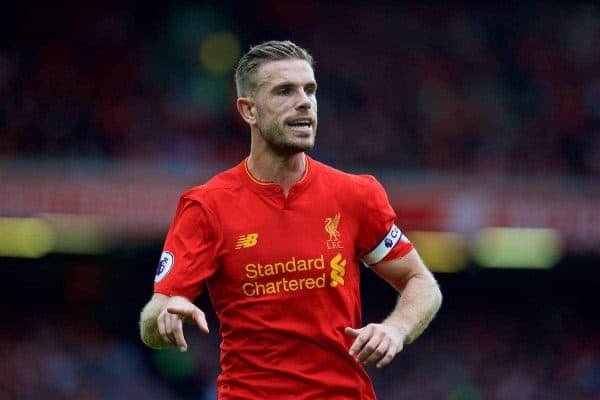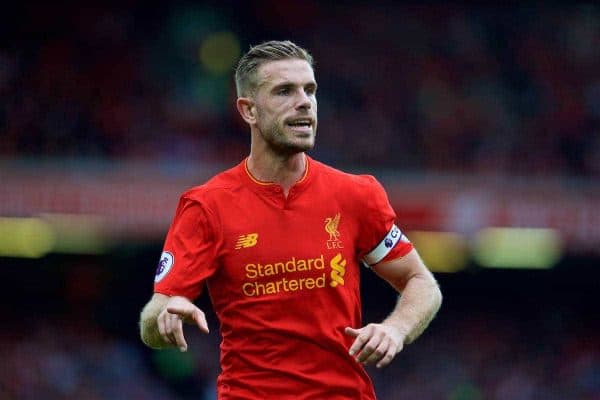 What we originally said: "Klopp's arrival heralds a long-anticipated return of the specialist defensive midfielder at Liverpool; arguably not seen since Javier Mascherano left the club in 2010."
During this time with Dortmund, Klopp relied on a pair of hugely reliable talents in the defensive midfield role, Sebastian Kehl and Sven Bender, and while he could not call upon similarly gifted personnel on his arrival at Liverpool, this seemed likely to continue.
Lucas Leiva was the German's most obvious candidate for the role, while his compatriot, Emre Can, looked set to be moulded into the role of dominant, all-round midfielder in a deep role.
So far, Klopp's predominant systems at Liverpool have been a 4-2-3-1 in 2015/16, with one midfielder sitting and one pushing, and a 4-3-3 in 2016/17, with one sitting and two pushing.
However, rather than build his midfield around one resolute, defensive option, Klopp has implemented a more collegiate approach, most apparent in this season's setup.
In 2016/17, Jordan Henderson has regularly found himself in a new role as Liverpool's No. 6, interchanging with Georginio Wijnaldum and Adam Lallana in a fluid formation, with each picking up defensive duties when their colleagues push forward.
Klopp does not seem likely to nurture the next Mascherano any time soon; instead, Liverpool's are a sum of all parts in midfield.
"Emre Can in Midfield"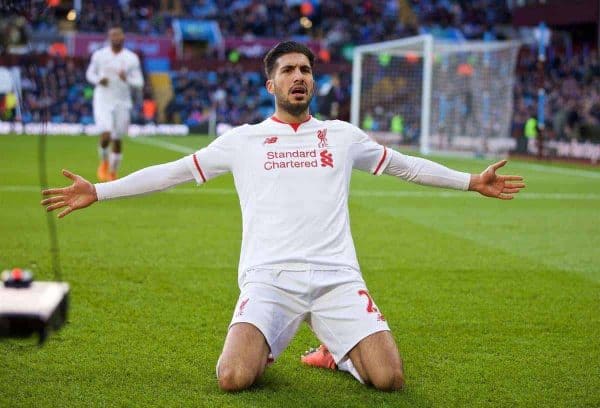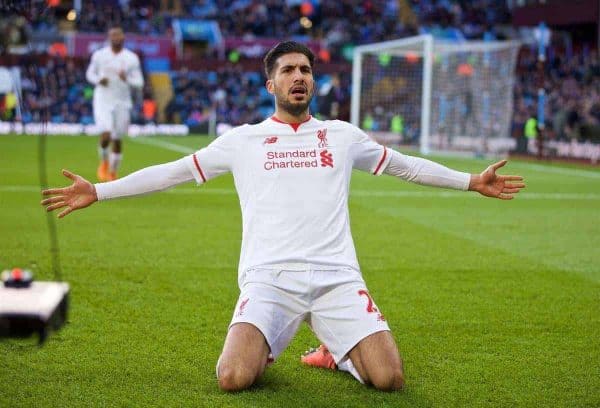 What we originally said: "Can has the potential to develop into a top-level central midfielder, and with Klopp a clear admirer of his compatriot's talents, this development will be well served."
Can was massively misused by Rodgers, largely playing either at centre-back or right-back, marginalising his power, creativity and ability to break through the lines.
Fortunately, this was addressed immediately on Klopp's arrival, with the manager clearly identifying his compatriot's quality from his time with Bayern Munich and Bayer Leverkusen in the Bundesliga.
"Since Jurgen Klopp came I have always been played in midfield, which I think is my favourite position," Can said in February, clearly relishing the opportunity to perform in his natural role.
The 22-year-old has made 43 appearances under Klopp so far, all coming in midfield, with the German avoiding the temptation to utilise Can's versatility.
With a host of top-level performances, perhaps most notably at home to Villarreal in last season's Europa League semi-final, Can is greatly improved in the middle of the park under Klopp—and unsurprisingly so.
"The Brilliance of Roberto Firmino"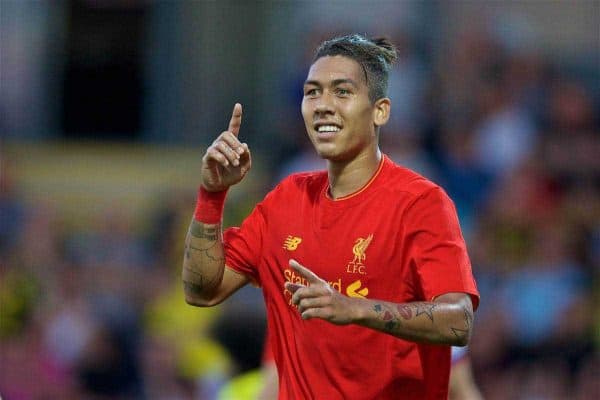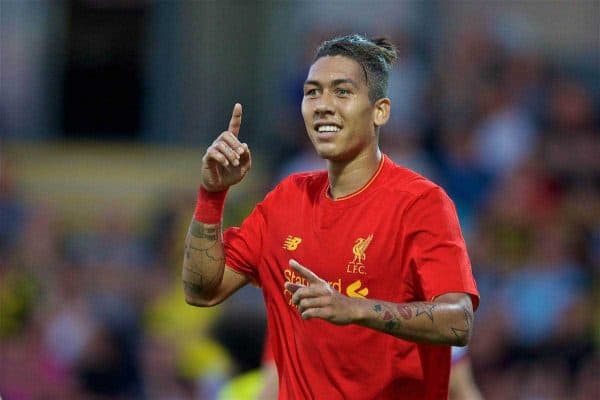 What we originally said: "By appointing Klopp, Liverpool have given Firmino a lifeline, with the 24-year-old likely to play a key role following Rodgers' departure."
Like Can, Roberto Firmino was largely misused by Rodgers, with our assessment at the time suggesting he was "looking likely to go the same way as Lazar Markovic, Luis Alberto, Mario Balotelli, Iago Aspas and Oussama Assaidi" before the Ulsterman's departure.
Vindicating Liverpool's £29 million outlay ahead of the 2015/16 campaign, Klopp immediately deployed Firmino in a key role, and saw an immediate return from the Brazilian.
In his seven appearances under Rodgers, playing five on the right wing and two in his natural, central role, Firmino failed to register a goal or assist.
But in his 50 games under Klopp so far, largely deployed as an attacking midfielder, but more recently as a centre-forward, Firmino has scored 15 goals and laid on another 14.
No player has scored or assisted more than Firmino during Klopp's spell at Liverpool so far.
But, more importantly, his crucial role in the German's pressing system, leading from the front his indefatigable work rate, has seen him rise to prominence, with £29 million now looking a bargain.
"Passion, Honesty and a Genuine Meritocracy"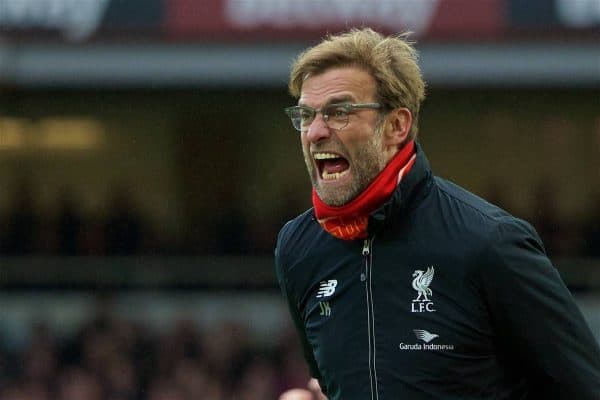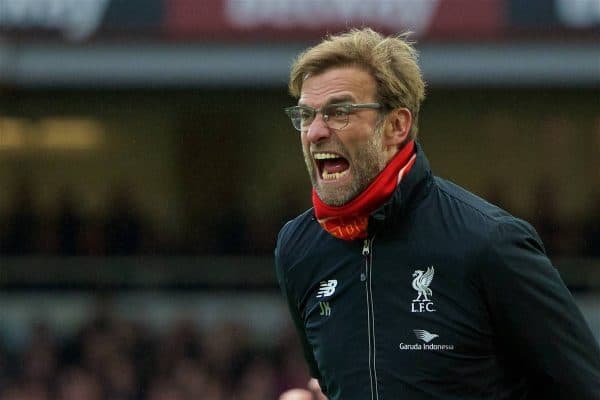 What we originally said: "Klopp is a rare breed of manager: passionate and, importantly, brutally honest. A manager capable of inspiring Liverpool to success."
Replacing Rodgers with Klopp was an absolute masterstroke by Liverpool owners Fenway Sports Group, and the German has reinforced this over the past 12 months, with his passion and honesty shining through.
The former has largely emerged on match-days, with his relationship with the crowd at both Anfield and on the road central to the Reds' success; his celebrations, such as at home to West Bromwich Albion and Dortmund, and away to West Bromwich Albion and Arsenal, are now an iconic feature.
Furthermore, he has displayed his honesty in press conferences and interviews, eschewing the tiring aphorisms and buzzwords of his predecessor—though not always to the benefit of the press.
Arguably most importantly, Klopp has proved there is a genuine meritocracy in place at Liverpool, with no players ensured of their place.
Stalwarts such as Skrtel and Simon Mignolet have been either discarded or demoted, Daniel Sturridge's importance has diminished significantly and a host of youngsters have been given their opportunity to impress.
One year on, Klopp has proved a major success on Merseyside, though his reign has been far from predictable—and long may that continue.