Liverpool could play a double-header against German side Hertha Berlin next summer as both clubs celebrate their 125 year anniversary.
The Reds and 'The Old Lady' were both founded in 1892 and the Bundesliga outfit are hoping to use Jurgen Klopp's relationship with Hertha's general manager Michael Preetz to celebrate the occasion.
It would see the Reds travel to the historic 74,475 capacity Olympiastadion in Berlin in July, with a return fixture at Anfield later in the summer.
Liverpool have been unable to play a home friendly at Anfield due to the ongoing Main Stand development in the last two years, but would be expected to return to that tradition next summer.
Having toured America last summer, Klopp's side will likely head east for their pre-season tour, taking in Asia and possibly Australia.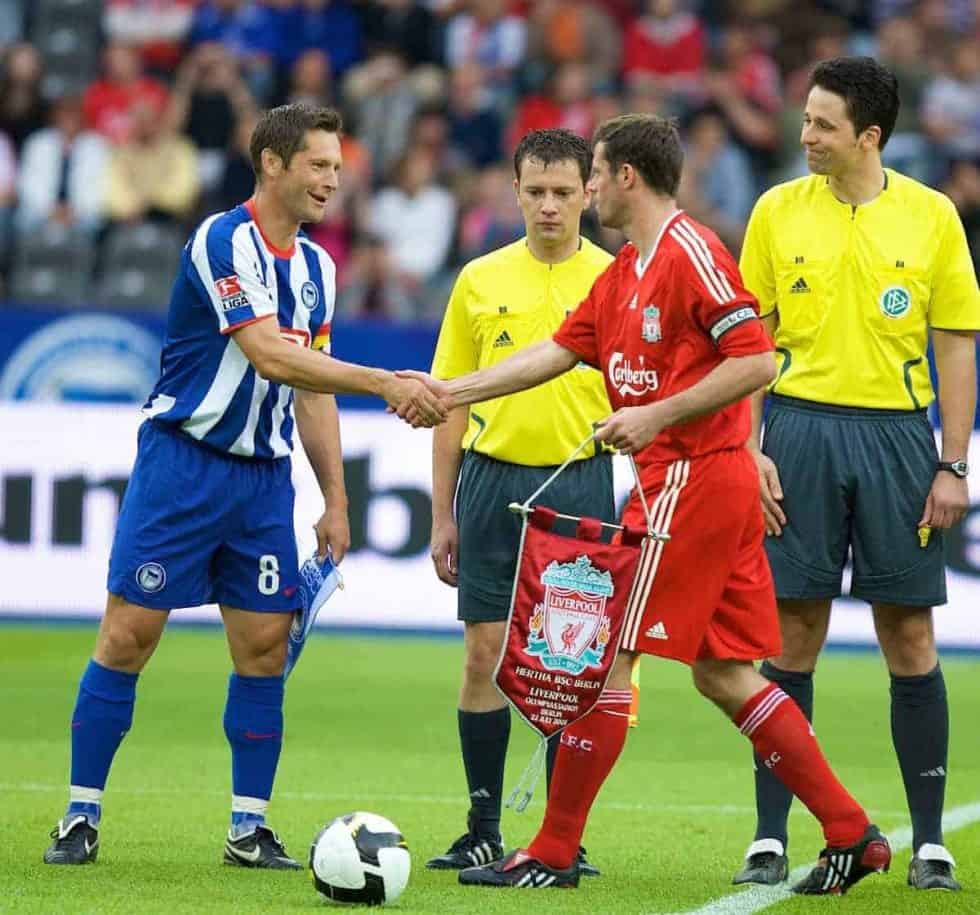 Liverpool played a friendly against Hertha most recently in 2008 when Rafa Benitez's side drew 0-0.
Hertha were officially founded on 25 July 1892, so assumedly that would be the ideal date for the match in Berlin.
Liverpool were officially founded on 3 June 1892 but it's unlikely a game would take place on that exact date after the season has finished two weeks earlier.