As Liverpool prepare to entertain Leeds United in the League Cup this week, it's time for us to jump into our time machine once more and punch in the year 1977. This is going to be some trip.
The phrase 'halcyon days' may well have been invented for Liverpool FC and the 1970s, such was their dominance both home and abroad.
We will be arriving on April 2 for a First Division match at Anfield that will see a youngster strengthen his claim on legendary status. It's early, the kickoff is scheduled for 11:30am and queues are already forming at the turnstiles. We better move quickly or we'll miss another classic encounter.
There's denim everywhere, flared jeans and shirts with big collars. Men are wearing their hair long and sporting beards. There's not many wearing tracksuits and trainers though; it would be a couple of months yet before tens of thousands of Scousers would return home from Europe with 'old big ears' and suitcases packed full of Rome's finest sporting apparel.
The campaign is entering the home stretch and what a season this would prove to be. The Reds would win their 10th league title and their second in succession. As they prepared to face Leeds, Liverpool were still in the FA Cup and would beat Everton 5-2 on aggregate later that month, lining up a final against Manchester United in May.
They'd started the season as UEFA Cup Champions and, after seeing off Saint Etienne in what was arguably one of the greatest games in the club's history back in March, they were looking forward to a semi-final against FC Zurich. They'd famously make the Swiss roll and clinch a place in another final on May 25.
History shows that United would wreck our chances of a historic treble. However, Paisley's men would more than make up for this setback, by defeating Borussia Monchengladbach 3-1 in the Olympic Stadium in Rome, claiming their first European Cup in the process.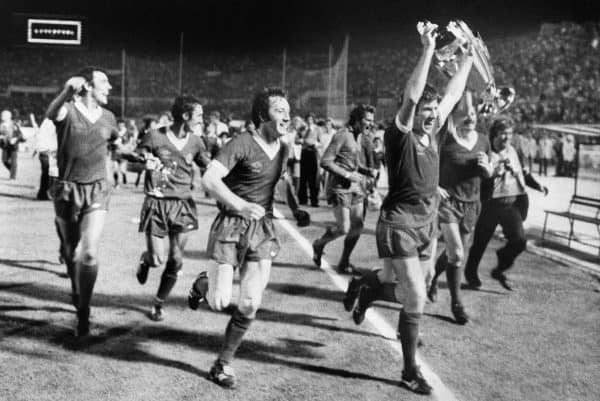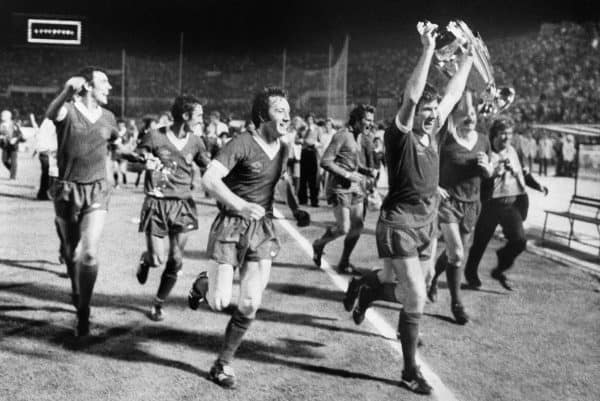 One of the heroes of Liverpool's European run that season was a young ginger-haired lad from Cantril Farm, Liverpool. David Fairclough or 'super-sub,' as he was affectionately known, had scored the decisive late goal that saw off the French giants in the quarter-final second leg.
Thanks to this young Scouser, everybody in Liverpool believed the Reds now had the wind in their sails and would go on and clinch the famous old trophy. He was also about to prove just as deadly against Leeds United.
In 1977, the musical old guard were hanging on for dear life. The top 10 was dominated by bands like ABBA, Brotherhood of Mann and Boney M. There was even an Elvis song in there and David Soul (Starsky's mate, Hutch) was in the No. 2 spot. Bowie was fighting a seemingly desperate lone battle in the name of originality, but there was a storm coming.
Record label EMI had just sacked a little band called the Sex Pistols and pretty soon there would be Anarchy in the UK. The clash had released their debut album in April too and the days of disco were coming to an end.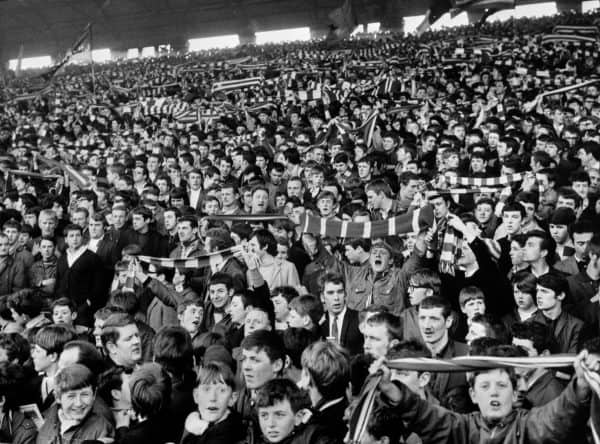 Liverpool 3-1 Leeds United: First Division, Anfield, April 2, 1977
Liverpool's home fixture had been moved to an early kickoff, because April 2 was Grand National day in the city. A horse called Red Rum would win it for the third time in a row. My dad always put a bet on for us and I'd picked the winner. I was no expert on form; I just picked a horse with red in its name. It was the first time I'd ever won anything and the sweet shop down the road was about to get every penny of the 60-odd pence I'd pocketed.
The ground is full for kickoff. The official attendance is nearly 49,000 and the Kop sways side to side and back to front. You'd have still seen a Union Jack in the old stand back then, but it would be mostly full of homemade banners.
I remember during this period Kopites appropriating a Boney M song called 'Brown Girl in the Ring'. They kept the tune, but the lyrics became "we're gonna win the league, tra la la la la." It's the same tune as our 'Poetry in Motion' song today. Close your eyes for a second and you might just hear them singing it.
The game got underway and Leeds were holding their own and even dictating the pace at times. The Reds, though, were a team of 11 men who would all go on to become legends in the history of the club, managed by the most successful Reds manager of all time.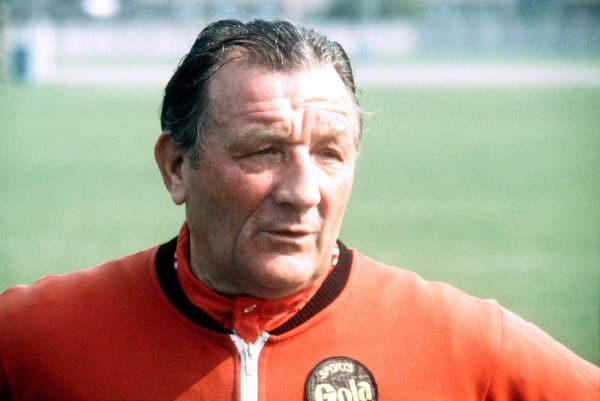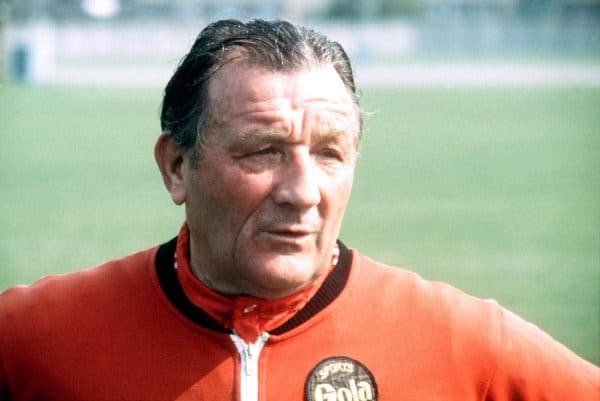 The squad was so strong back then that Fairclough struggled to hold down a regular spot, but on 35 minutes he would stake his strongest claim yet for the right to play alongside the best.
He picked the ball up deep in his own half and launched an attack on the Leeds defence that Lionel Messi would be proud of. It won Liverpool a penalty, which Phil Neal dispatched with ease. But it was the role played by young Fairclough in the buildup that earned the rave reviews. Then, just two minutes later, he headed home a cross from Jimmy Case to put Liverpool two goals up.
This is how the Match of the Day report described his heroics:
"In a glorious two-minute spell in the first half Fairclough took five Leeds men apart in a 60-yard run before getting the penalty from which Phil Neal scored. Then he headed home Jimmy Case's cross to make it 2-0."
Gordon McQueen would later go on to play for Manchester United, but on this day he was in the Leeds defence and couldn't believe what he was seeing. He would admit that he had watched the young lad on TV, but never thought he could destroy a Leeds defence the way he did on April 2, 1977.
Liverpool weren't finished, though, and added a third on the hour mark through Steve Heighway. Gordon McQueen would score a consolation goal in the 89th minute, almost making up for being put on his backside by a 20-year-old carrot-topped kid from Cantril Farm, but not quite. The points would go to Anfield, keeping Liverpool top of the league, two points clear of Ipswich Town.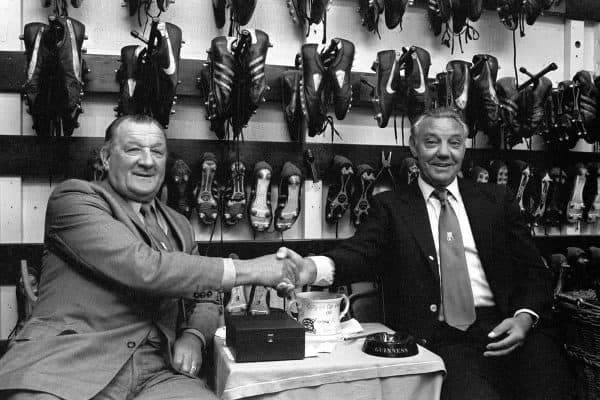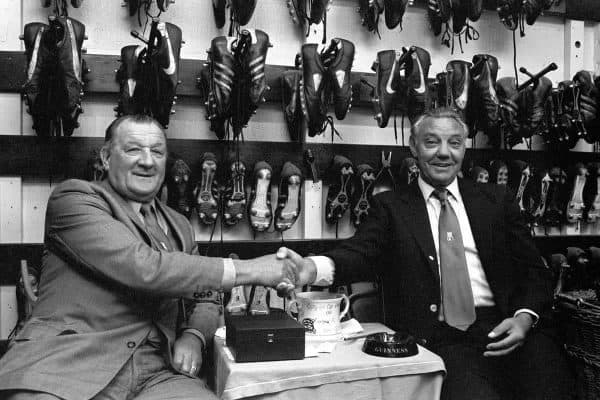 They would go on to win four, draw four and lose one of their last nine games, clinching the title with a goalless draw against West Ham at Anfield on the May 14. They'd won the league by a single point over Manchester City, who had climbed over the Tractor Boys to finish runners-up.
The Reds would end the season as the undisputed Kings of Europe and only a crazy two-minute spell at Wembley, that saw three goals scored and United win the FA Cup final by two goals to one, would prevent us from winning a heroic hat-trick of trophies that year.
Another 3-1 on Tuesday would do nicely, as would a stellar display by a rising young star from Liverpool's second string. Over to you boys.